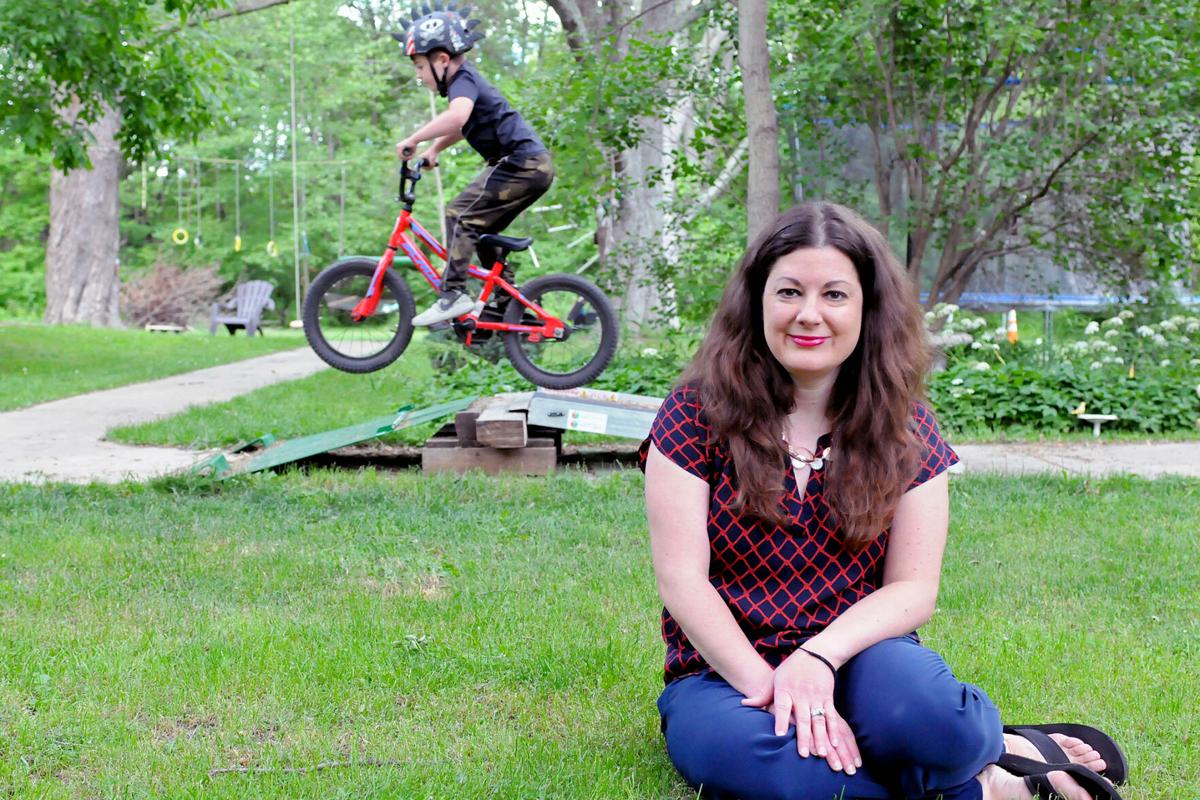 In spring 2020, Jessica Farley and her son, then 7, were still adjusting to the sudden, spectacular disruption of the Covid-19 pandemic. And, as Farley recalled recently, things weren't going well.
Like so many others, the Amherst resident and college academic advisor had moved her office and her child's classroom into the dining room. She was on a phone meeting with a student's parent, and her own son was at his limit: bored, frustrated, restless. Farley shifted her appointment to her car to escape the chaos. The boy followed and began pounding on the windshield. The parent on the phone grew impatient.
Like so much of life that was put on hold due to the pandemic, breast cancer screenings also…
Defeated, Farley cut the call short and started to cry.
"It was a crisis point, for sure," she said, remembering that her husband, an essential worker, wasn't home at the time. "I was jealous. 'You get to leave.'"
Adrift as she felt, Farley wasn't alone. Studies have shown how the pandemic impacted women – and the short answer is, disproportionately so. Some of the numbers: While working from home, fathers reportedly get 5.1 hours of uninterrupted time each day; mothers get 2.6. Mothers throughout the pandemic have been providing 60% of the childcare. And about 25% of women are experiencing symptoms of "severe anxiety," as compared to 11% of men.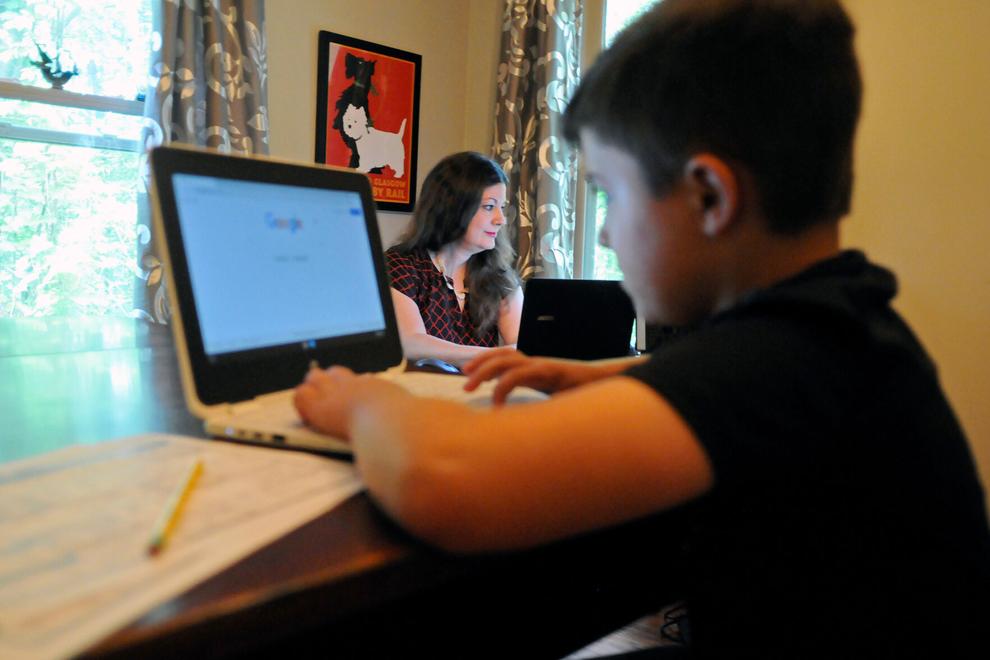 This current research, as cited by the WNY Women's Foundation, is substantiated by history. The journal Nature reported that women are affected more than men by the social and economic toll of infectious-disease outbreaks, using the 2014 Ebola virus epidemic in West Africa as one example. As for the economic effects of the Covid-19 crisis, consultants with McKinsey & Company found that while women make up 39% of global employment, they account for 54% of job losses during the pandemic. Of the 1.1 million American workers who were forced out of their jobs in September 2020, nearly 80% of them were women.
"This pandemic peeled back the cover on a predictable workforce crisis, because of the childcare problem, and has laid bare the fact that society functions on the backs of women, especially our Black and brown sisters," said Sheri Scavone, executive director of the WNY Women's Foundation. "Women have not talked about the challenges of the work-life juggle. That has been a very subtle existence for women."
How to explain the data? Women workers account for larger portions of the sectors hit hardest by the pandemic – restaurants and hospitality, retail, the arts and public administration. And with women typically taking on more of the childrearing and household duties, the pandemic's shutdown of workplaces and schools created a logjam of conflicting responsibilities for working mothers. Add in the dearth of paid childcare – an economic burden in the best of times, and suddenly unavailable in pandemic times – and, Scavone said, it's no wonder women are suffering.
"Women have not fared as well as men," she said. "It will be a long recovery if things don't change. We need to reimagine how we think of the workplace."
To that end, the WNY Women's Foundation is advocating for policy- and legislation-based solutions. Erie County was the only county in New York State to allocate federal CARES Act funding – up to $25 million of it – for emergency childcare. And, Scavone said, businesses, even government, must be incentivized to provide or cover the cost of childcare for their employees and citizens.
"Do not tell me that a woman has to make a choice between caring for a child and going to work to earn money to put food on the table for that child," she said. "That is not a choice."
There is a model for this, about 400 miles northeast of Buffalo. Quebec began subsidizing low-fee, full-day childcare for every youngster under 5 in 1996; when demand exceeds availability, the government reimburses families that pay for private care. The goals 25 years ago were to draw more women into the workforce, nurture early childhood development and increase payroll tax revenue.
The program was, and is, a success. A university study found that in 2008, it generated more than 100% of its cost. In other words, it not only paid for itself, it made money for government. The Canadian minister of finance – Chrystia Freeland – announced in April the Quebec program will be expanded across the country to aid in women's post-pandemic employment recovery.
Physical recovery is another matter. Dr. Sarah Berga, chair of obstetrics and gynecology at University at Buffalo's Jacobs School of Medicine and Biomedical Sciences, said the pandemic also exposed and "amplified dramatically" existing gender inequities in healthcare access. Women of lesser socioeconomic means – and that bracket grew with the unemployment rate – have fewer resources readily available to them as it is, Berga said. That includes sexual education, reproductive medicine and contraception. When the pandemic hit, the barriers got bigger.
"Healthcare workers were stretched thin; public spaces were scary. Especially for teens coming of age, the pandemic made things worse," Berga said. "That's one of the reasons we were so frantic to get telehealth going right away across the United States. Now we understand its benefits, and we understand its limitations. People who are less savvy are less likely to engage with that."
But what about Berga's specialty, fertility care? In vitro fertilization isn't an elective procedure, she insisted, because women's childbearing timeline is finite.
"Women 35 and up, we can't safely tell them, 'Just wait,'" she said. "We didn't know how long it would be before we got the pandemic under control."
And now, with infection rates down and vaccines in arms, there is some sense of control. But the trauma of the last 16 months could be felt for generations to come, Berga said.
"The pandemic was a novel stressor," she said. "How do you handle fear of something that's real but not very well described? That is not everyone's strength."
Back to Farley, the Amherst mom who fled to her car. Today, she acknowledges her good fortune. She weathered the pandemic in good health, with a supportive partner and her job intact. And she organically did what Scavone and Berga suggest now as coping strategies: self-care (exercise, time with her dogs), seek support (Farley regularly took to social media to air her distress and accept others' encouragement), and fight for an easier, more equitable way of life.