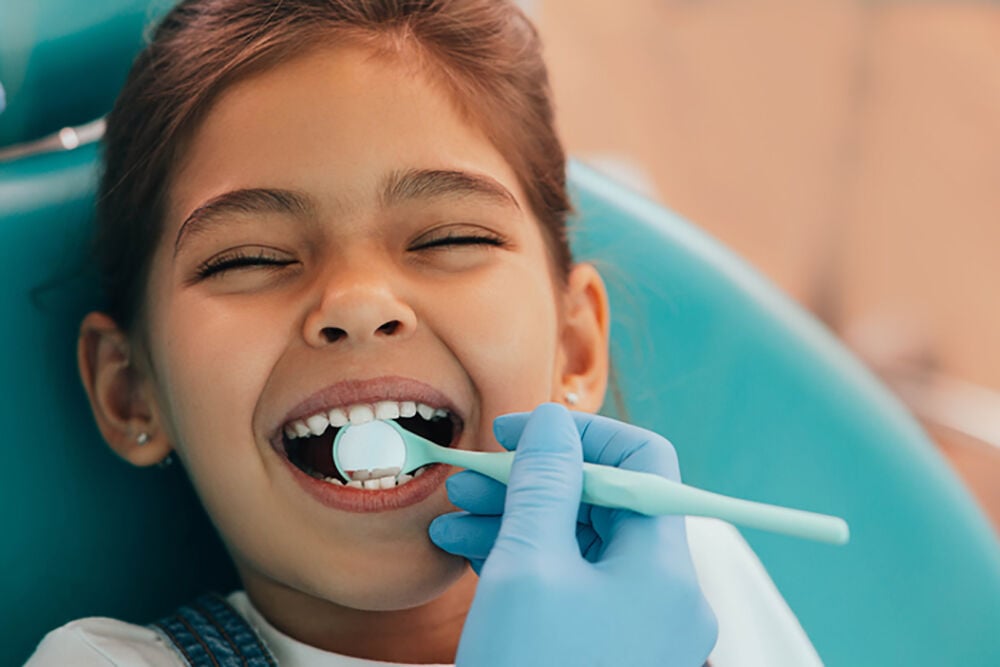 Western New York dentists can now offer hospital-grade sedation for dental procedures, decreasing out-of-office referrals and long hospital wait times.
Dr. Naressa Singh, owner of Safe Smile Sedation and a board-certified dentist anesthesiologist, said many dentists don't know a service like this exists.
"In dentistry, there are several recognized specialties by the American Dental Association," she said. "Dental anesthesia was newly recognized in 2019."
Safe Smile Sedation is like a floating, mobile operating room for dentist's offices. Dr. Singh doesn't have her own operatory, but rather works in conjunction with dentists to provide general anesthesia in offices where sedation may not have been possible previously.
Completing a three-year hospital-based residency with specialized training in pharmacology, cardiology, pulmonology, emergency medicine, and pediatric/adult anesthesiology — along with her extensive experience providing anesthesia in both the operating room and dental office — gives Dr. Singh the experience and qualifications to provide safe and effective anesthesia for her patients.
"This is not oral conscious sedation," Singh said. "This is IV sedation and general anesthesia, which is what you would get in a hospital setting. Dentists don't need to invest in any equipment because we bring it all with us."
Dr. Singh works with all types of specialists, including endodontists, or in layman's terms, root canal doctors; pediatric dentists; general/cosmetic dentists; periodontists: doctors who perform gum surgery; and oral surgeons.
Patients are most comfortable in the care of their own dentists, especially when faced with a daunting oral procedure. Referrals to other providers and new environments elevates the anxiety of an already stressful situation.
Providing in-office sedation allows the patient to remain in the care of the dentist they have built a long-lasting and trustful relationship with, and gives the dentist peace of mind that their patient will receive the best treatment possible.
Partnering with Safe Smile Sedation results in increased productivity for the office, and provides a more pleasant experience for dentists and patients alike.
"Dentists won't have to refer patients out to anyplace else for sedation," Singh said. "You can keep them in your office. "Patients who benefit most from the services provided by Safe Smile Sedation include phobic patients, children and adults with physical or intellectual challenges, patients who have difficulty getting numb, and anyone undergoing extensive dental treatment or maxillofacial surgery.
"Any time a patient cannot undergo dental treatment in a conventional manner, we can help. Whether it's general fear or special healthcare needs, including PTSD, we can help provide access to care to those who normally avoid the dentist," Singh said. "All dentists have patients who want to be put to sleep, but unfortunately, there are not many options."
Sometimes, pediatric patients are referred to the hospital, but that often includes a long waiting period and expensive insurance deductibles.
Once a dentist partners with Safe Smile Sedation, an extensive medical evaluation is conducted.
"On our end, we know our patients very well medically before the decision to undergo office-based general anesthesia is made. Safety is our number one priority," Singh said.
Working with Safe Smile Sedation helps dentists streamline their services and results in better efficiencies. For example, children with cavities often require multiple visits – but under anesthesia, treatment is done in one appointment.
"Dentists are most efficient when treating sleeping patients," Singh said. "The entire procedure can be completed in one appointment. The patient will benefit from increased comfort, while the dentist will benefit from better ergonomics and reducing long term burn out."