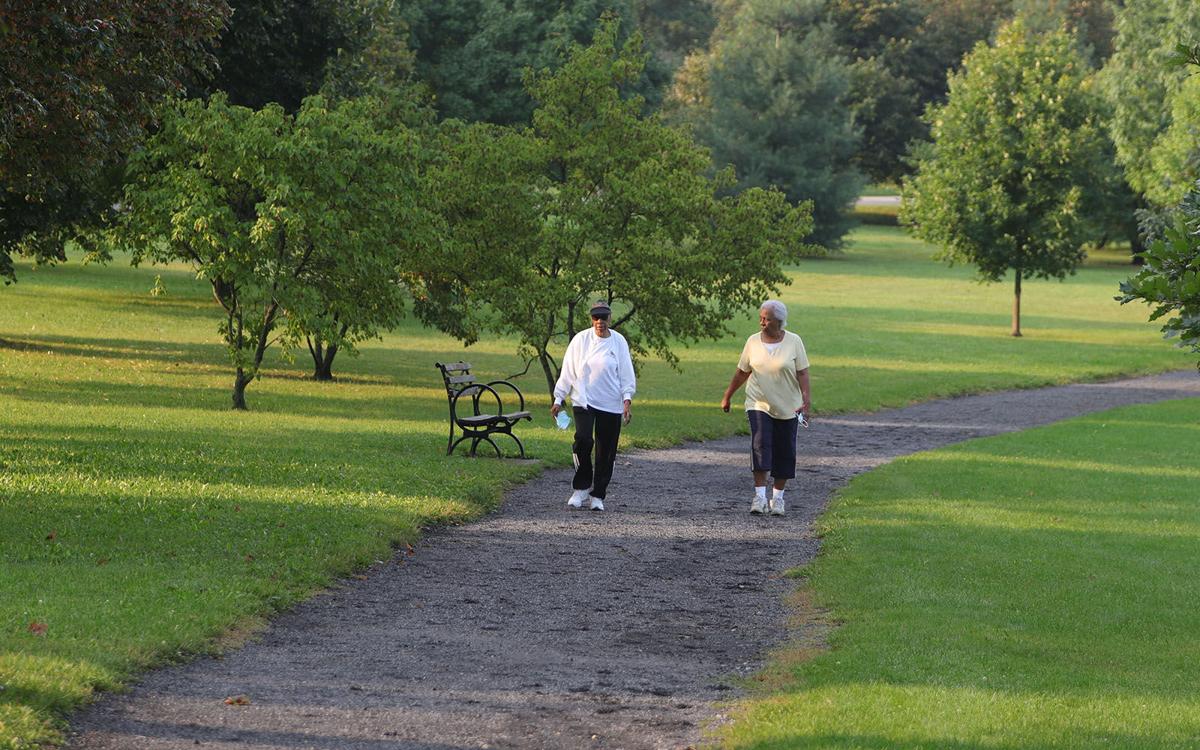 With the return of some heat and humidity on Friday after a cooler Thursday, I can tell you this weekend and several days later next week are not looking as warm as they did just a few days ago. We'll come back to our local near term forecast later in the article.
In the more extended range, the signals for a predominantly warm pattern continue, not just for our region, but for much of the eastern two thirds of the lower 48. Those of you who follow my work know I've sometimes been dismissive of monthly and seasonal outlooks, largely because forecast skill scores over one to three months on trends have not had the best track record. This time around, however, the signals for more persistent warmth remain rather strong over time. As is always the case, forecasting of trends is necessarily broad-brush, and should not imply it will be warmer than average every day. There will be passage of occasional cold fronts bringing short cooler periods, as occurred on Thursday. But the tendency for an unusually warm ridge of high pressure over a large part of the nation to rebuild is showing up in virtually all extended range models.
The Climate Prediction Center/CPC monthly outlook for October has a high probability for warmer than average temperatures to prevail most of the time from eastern Colorado to central New York.
Precipitation, with more uncertainty than temperatures, favors wetter-than-average conditions for the month, though this probability is not so high as for temperatures.
Part of what works in favor of this warm outlook is the warmth resulting from overcast nights, with the more common cloud cover trapping heat which normally escapes into space on clear nights. That has been a frequent culprit in the number of warm and humid nights we've endured this past summer. What might have worked against the verification of this outlook is wet soil. The air above wet soil, while more humid, is more difficult to heat than dry air. However, despite the recent thunderstorms, soil moisture anomalies in our region are minor, and should not play a real role unless there is a significant change.
The mean upper air pattern for October in a model which more heavily blends climate into the model than weather models, the CFS, supports the warmer-than-average dominance.
The October-December CPC outlook by necessity has greater uncertainties than the October outlook alone, as you would expect. But it also features more persistent warmth with a less prominent anomaly than in October.
How much this warmth is influenced by climate change is difficult to quantify, since natural weather variability factors in as well. One such variable is the El Nino Southern Oscillation, or ENSO. Models now favor a weak La Nina, with cooler water in the central and eastern Pacific. CPC makes prominent mention of La Nina in their technical discussions. However, while a strong La Nina would tend to favor milder conditions in our region, a weak ENSO, whether La Nina or El Nino, or a neutral ENSO have been found in local Buffalo National Weather Service research to be associated with chillier and sometimes snowier winters in the past in Western New York. Further out in time, often in midwinter, the climate-driven anomalous warmth in the Arctic can slow the polar jet stream and disrupt the polar vortex, allowing it to drop farther south bringing several weeks of harsh cold and snow.
You just knew I had to add the necessary caveats to these CPC outlooks. We are surely living with a warming climate, but wintry outbreaks have not been eliminated. Texas can tell you about that after experiencing their catastrophic power grid failure last February.
Locally, despite Friday's mugginess, it's not looking as warm over the next seven days in total as it appeared earlier this week. A cold front will set off a few showers and thundershowers Friday night, ending early Saturday. Saturday afternoon sunshine will increase while humidity decreases and high temps will reach the upper 70s. Sunday will bring abundant sunshine with comfortable humidity and high temps in the mid 70s. Wave heights will average around a foot on both lakes both days for boaters.
A fairly sharp cold front will cross our region during Wednesday, bringing a period of showers and thunderstorms. By late next week, we'll experience a significant cooldown. After low 80s on Monday and Tuesday, by Thursday we'll be unseasonably cool.