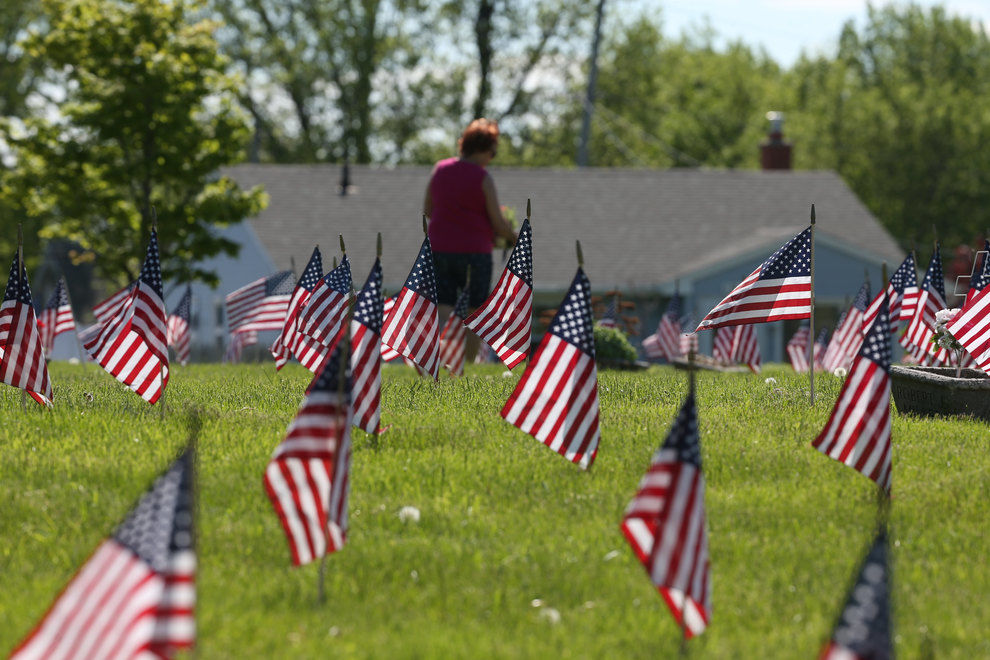 "Well, at least …" is an operative phrase for the holiday weekend forecast. It certainly applies to Friday's unusually nasty, cold conditions. Well, at least we're getting the very worst weather out of the way early in the weekend. And, well, at least we've been needing this kind of steady, fairly soaking rain for a long time.
Buffalo rainfall was nearly one-third below average for May as of Thursday, and our yearly rainfall was more than one-third below average, which is a large anomaly. The majority of Western New York was classified as abnormally dry, just shy of being in a drought.
The estimated rainfall into Friday night ranges from a minimum of .5 inch to 1.25 inches. Buffalo should end up with .75 inch to 1 inch by evening. If you slept through Friday morning, 10 a.m. temperatures were in the upper 30s on the Niagara Frontier, with a raw east-northeast breeze that will be picking up as the day goes along, at 15-25 mph with stronger gusts toward Lake Ontario.
The more tightly packed thin, black lines of equal barometric pressure, known as isobars, are associated with the gusty winds we've been experiencing.
The rain will become more intermittent and showery overnight, with amounts diminishing. Saturday, however, gets off to a slow start. The best chance for showers appears to be early in the day, mostly east and south of Buffalo. Models are indicating partial sunshine developing by or during the afternoon on the Niagara Frontier, but clouds will be staying in place over hilly terrain to the south.
With some help from the limited sunshine, high temps will reach the still-chilly upper 50s north, but only the mid-40s to 50 in the Southern Tier, where some drizzle and a few showers may linger. A northeast breeze of 15-25 mph will only add to the unseasonable chill.
Sunday will still be cool, with high temperatures running 10-12 degrees below the average of low 70s, only in the upper 50s to low 60s. The hills will stay in the mid-50s, and a few stray light showers can't be ruled out to the south. The northeast breeze will settle down to 10-15 mph. Sunshine will be in limited supply, as modeled.
If someone decides to attempt boating in such chilly conditions, at least hazards will be greatly reduced. Lake Erie wave heights will run 1-2 feet offshore, and Lake Ontario will run 1-3 feet.
Memorial Day, as has been previously forecast, is going to be the nicest of the three holiday weekend days. While it will be a tad cooler than average, temperatures will be more seasonable, getting to 67-70. With a dome of high pressure nearly sitting on top of us, sunshine will be more abundant even with some scattered clouds around, humidity low, winds light and the UV index quite high when the sun's out.
While these conditions will still be "cool for the pool" (except for little boys who think they're immune to goosebumps), they will be very comfortable for Memorial Day ceremonies and parades.
Next week should be dry through Wednesday with slowly warming temperatures. Scattered and occasional showers and thunderstorms will begin to encroach on our region by late Wednesday night into Friday, and conditions will become muggier. By later in the week, we'll be in the upper 70s with higher humidity following passage of a warm front to our north.
In general, the upper air pattern will be favoring warmer than average temperatures most days by midweek and into the following week. The Climate Prediction Center agrees with this pattern evolution, indicating greater probabilities for such a warming trend.