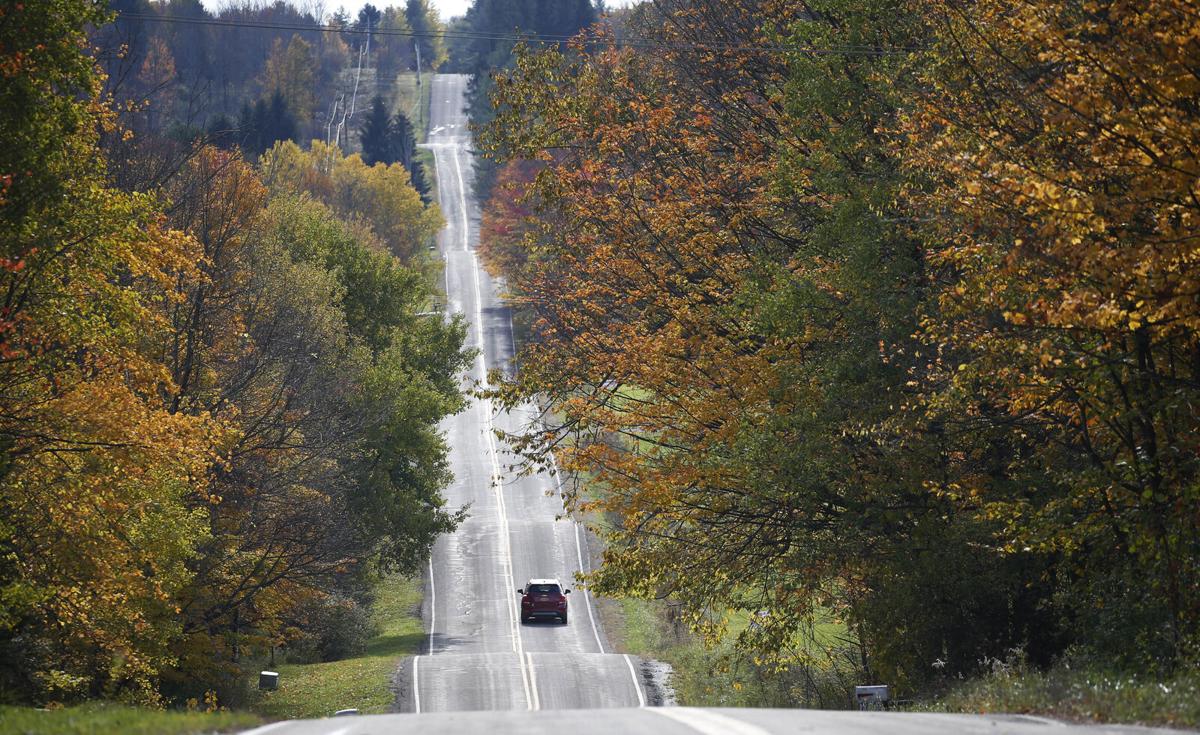 First, let's take a quick look back at October. Despite the month's seasonably cool finish, overall the month was mild and wet.
Buffalo rainfall ran about one-third above average, coming in at 6.14 inches; normal is 4.03 inches (for the year, liquid precipitation is running a tad above average, at 34.59 inches compared to 33.43 inches). The mean temperature for the month was 7.7 degrees warmer than normal, which is a large anomaly. There were two 81-degree highs, and the coldest low temperature was 38, on Oct. 28. As we begin November, the average Buffalo high and low are down to 54 and 39, respectively.
As I wrote last week, temperatures this first week of November will be running below average each day, but not that far off the mark for this time of the month. What will make these seasonably chilly temperatures more interesting will be the passage of a series of disturbances, an often brisk westerly flow and adequate low-level humidity over the warm Lake Erie waters to make lake-effect rain and snow.
The Buffalo lake temperature on Monday is 58 degrees, 4 degrees above average for the date. You can track the bands of lake-effect clouds in high-resolution GOES satellite imagery all week (a good, automatically updating link to bookmark).
After a bright, breezy and cool Monday (with the exception of some lake rain showers in parts of the Southern Tier) chillier temperatures and an approaching disturbance will make the lake effect better organized late Monday night. By early Tuesday, lake rain will have transitioned over to lake snow at higher inland locations (modeled at around 7 a.m.).
Marginal temperatures will prevent any significant accumulations even at high elevations. This particular model shows otherwise, with total snow accumulations by late afternoon starting to add up on the hills.
However, the models add up all accumulations, falling at different times, and this graphic does not account for the melting that will inevitably occur during Tuesday. This  graphic, snow depth (rather than total accumulations) does take melting with the marginal temps in the upper 30s on the hills into account. It looks much less impressive than the first graphic, and would be the depiction of choice for experienced meteorologists. In a much colder airmass, the distinction would be less important.
On the Niagara Frontier, the sky will be partly sunny with a high near 47, along with a brisk westerly breeze.
More lake snow and rain will fall Tuesday night in the Southern Tier. Some of the lake precipitation will contain those soft white pellets called graupel, which can generate lightning, so thunder should come as no surprise.
A number of the models look overdone for snow depth by Wednesday morning. This model is a blend of all the National Weather Service models, which looks more realistic. It shows as much as 2-4 inches on the ground on some of the highest elevations.
As you can see, coverage will be spotty and strictly elevation-driven. A few rain and non-accumulating snow showers will probably fall closer to Lake Ontario Tuesday night and Wednesday, and we could even see a couple of mixed showers reaching the metro area at times. Wednesday's high temps will range from the upper 30s well south to only the low to mid-40s on the Niagara Frontier, with less of a breeze midweek.
A little more of the same will linger on Thursday, weakening during the day before we dry out for Friday into the weekend. You can ignore the precise numbers, but this is the general range of snow depth left on the ground by mid-morning Friday by the American GFS model. I show you this only to reinforce that despite a few moments of lake thundersnow and graupel in the Southern Tier, when all is said and done it currently appears there won't be much to show for it. If that changes, I'll update you in the comments section.
A big, dry ridge of high pressure will dominate over much of the eastern U.S. Friday through Sunday, bringing more sunshine and slight moderation in temperatures.
In the second week of the month, the Climate Prediction Center is leaning toward above-average temperatures in our region. The biggest warm anomalies will be over the Northern Plains.
This thinking is supported by the upper air ensembles showing the axis of the warm ridge running up through the High Plains into Manitoba, with a farther shift east likely later next week.
Warmer than average temperatures are also favored in the Great Lakes in CPC's experimental three- to four-week outlook for later in the month.