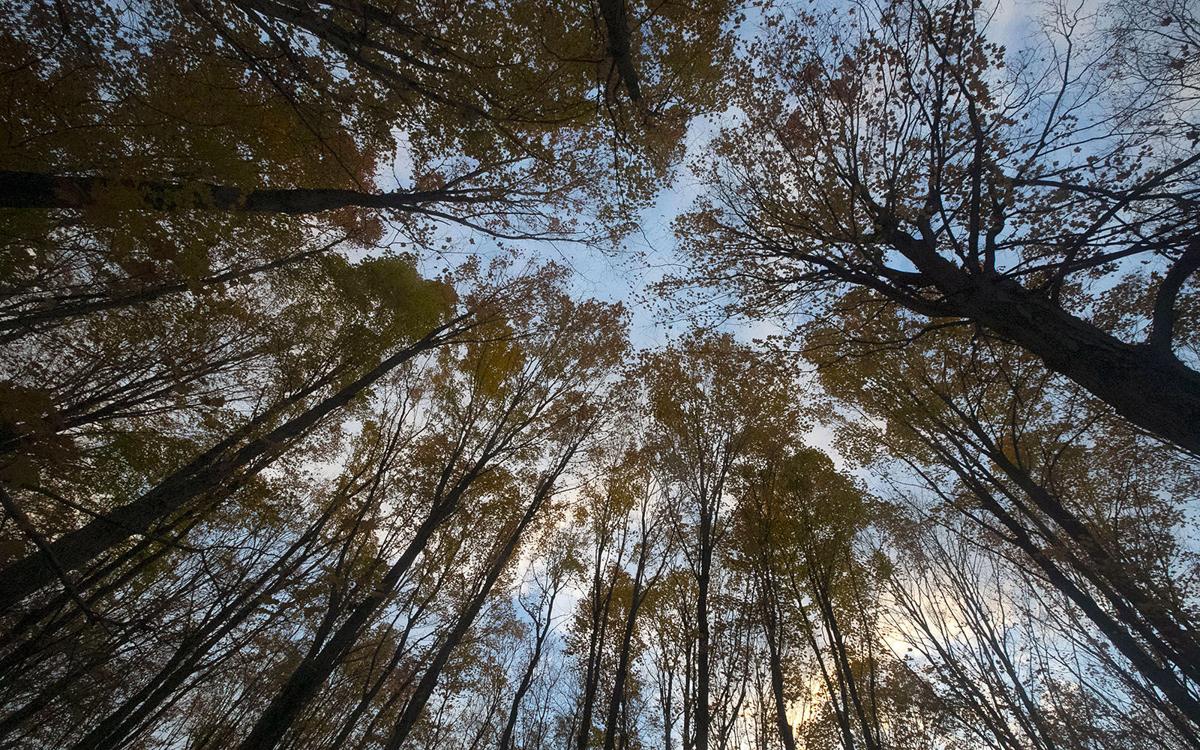 These are dark days. First, there's the lowering angle of the sun on the horizon, weakening what meager sunshine nature parcels out to us. Secondly, with more frequent cold incursions, lake-induced cloudiness becomes prevalent, often of the stratus variety.
If you look at these clouds from space, you see their bright cloud tops, but we know better, being beneath them.
As a measure of seasonal reduced sunlight, I have to wear my solar watch outside of my sleeve cuff at this time of the year, or it runs low on energy and stops working until I can recharge it. It's a chronological bummer.
Wednesday will end up being the mildest of the last four and next seven days, with a shot at 60 on parts of the Niagara Frontier. A brisk, warming downslope south-southwest wind will provide the well-above-average temperatures, behind a storm system's warm front and ahead of its cold front.
The Thursday passage of the cold front will bring predawn and morning rainfall to our region, diminishing in coverage in the afternoon. Temperatures will diminish as well, starting in the low 50s at dawn and dropping to 38-40 by around 7 p.m.
As the cold air deepens Thursday night, any mixed showers will change to lake-effect snow showers. (The Buffalo Lake Erie temperature is at 52 degrees, 4 degrees above average.) The westerly orientation of the low level flow will send most of the snow to the Southern Tier, where a few inches will accumulate by Friday morning on the hills. This model depiction looks reasonable.
Fewer snow and rain showers will reach the Niagara Frontier, but we'll all feel some wind chill as temps fall Thursday and reach only the mid 30s on the hills and low 40s Friday on the Niagara Frontier. The west wind will average 15-25 mph.
Saturday will bring a partly to mostly cloudy sky with temps edging up toward the mid 40s. Sunday, game day, will again be partly to mostly cloudy, with a few showers possible. Amounts look light and coverage sparse, with no washout indicated.
The early morning temperature for tailgaters will quickly jump from the mid 30s through the 40s and could reach 50 by game time, on a downslope flow. Rain coverage will increase Sunday night as a deep low pressure system will be passing north of the Great Lakes.
The storm's strong cold front will cross our region Monday morning, with gusty winds and falling temperatures during the day, starting in the mid 40s ahead of the front and dropping to the upper 20s by Tuesday morning.
Rain showers behind the front will transition to lake-effect snow as cold air deepens by later Monday, as depicted in the American GFS model.
The European ECMWF model is in fairly good agreement with the GFS. Winds will quickly veer from southwest to northwest Monday night into Tuesday, sending most of the lake snow to the hilly terrain to the south. However, some Lake Huron and Lake Ontario moisture may produce occasional lake-effect snow showers on the Niagara Frontier as well. This cold northwest flow will continue into Tuesday night, with slick roads developing at higher elevations by Monday night into Tuesday. Tuesday will be the coldest day so far this season, with highs in the low-mid 30s. There is also the chance for a brief period of slick roads closer to the metro area by Monday evening before the winds veer.
I always hesitate to show modeled snowfall amounts too far in advance due to the high uncertainties the further out in time you go. I've already seen some of this silliness on social media, some posts even going out 10 or more days in advance. Sorry, automated models spit out numbers in that time range, but the science is slovenly even in just showing such far-out numbers for snowfall. In this case, with a northwest wind and the limits on moisture availability, this GFS snow depth (what's left after melting) by later Tuesday probably will not be far out of line with reality.
If we were dealing with a southwest wind coming up the full length of Lake Erie, it would be a different matter because there would be a threat of much heavier amounts but with too much uncertainty to put a number on things five to six days in advance.
As I've asked before, catch my drift?
Models and ensembles are leaning toward a deep nor'easter low forming east of New England during Tuesday, as seen here in the GFS.
The positioning of the storm would be too far east of us to have a direct impact in our region.
As for peak travel day Wednesday, the major airport hubs should be in good meteorological shape, with the possible exception of Logan in Boston. The proximity of the ocean storm will still be producing strong winds and possible snow showers, and it will be rather windy in the New York area as well.
Thanksgiving Day model output still suggests another cold front crossing our region between late Wednesday night and Thanksgiving morning, with readings slowly falling during the day into the 30s, and a few snow showers possible.
There are currently no indications of major local snow during the late Wednesday night-Thursday period.
The Climate Prediction Center still favors temperatures running below average most days during the 8-14 day period.
My own analysis of the ensembles does support their temperature outlook, meaning more of us will be spending more time indoors with poorer ventilation. With the current increase in Covid infection rates and hospitalizations, it's important we all make an effort to reduce the threat of a holiday surge with vaccinations and indoor masking.