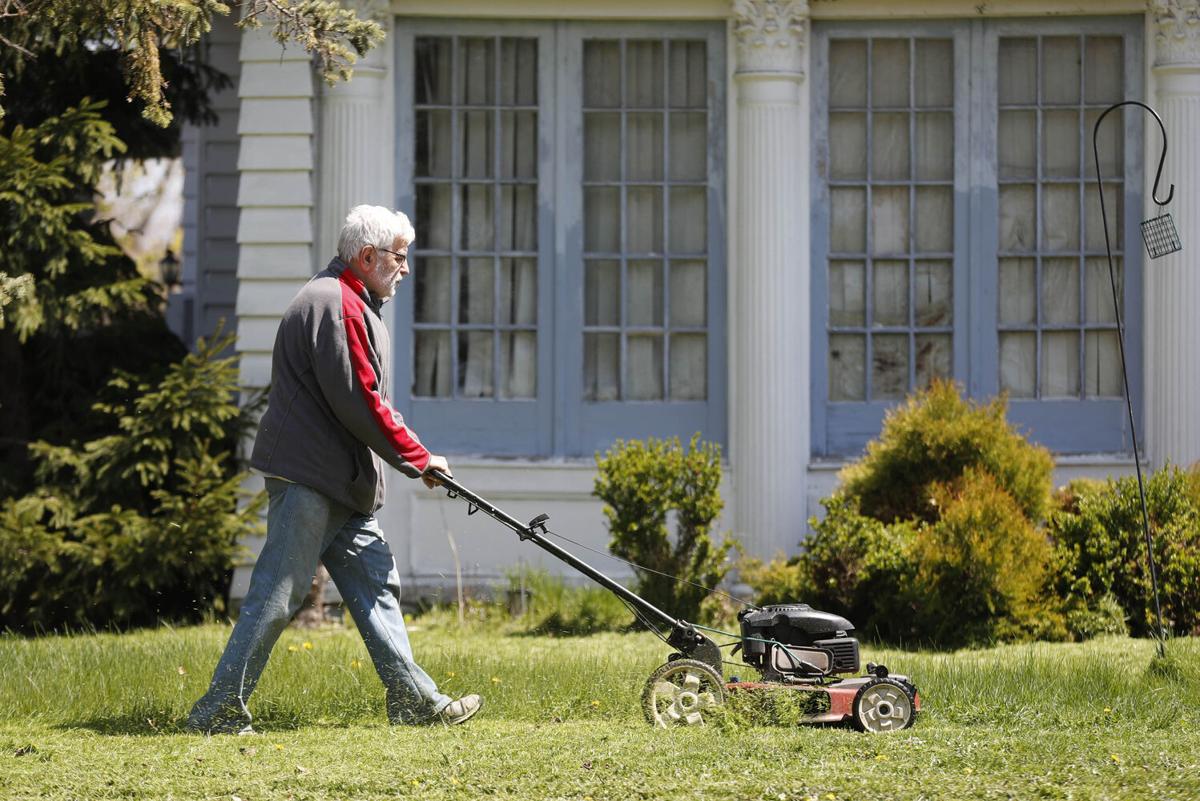 Considering we had our record 90 degree high last Thursday, 84 on Friday, and an almost muggy weekend, the upcoming holiday weekend will not qualify as even close to hot. In the meantime, a refreshing dome of cooler and less humid Canadian high pressure has arrived to start this week, though it won't hang around long.
Monday's dew points are back in the 40s, compared to the low 60s we had on Saturday and Sunday. Those dew points, relative to the weekend temps in the mid 70s, don't really rate as truly sticky unless you were doing heavy yard work. Monday night won't be as cool as Sunday night, when readings bottomed out in the low 50s with some 40s in the valleys. There will be more insulating cloud cover to hold low temperatures up to the upper 50s-low 60s.
By Tuesday morning, a warm front will be passing across the region, possibly setting off a few showers and followed by a brisk southwesterly breeze of 15-30 mph by afternoon.
Dew points will return to "almost muggy" again, in the low 60s. The Buffalo Lake Erie temperature made an astounding, sudden jump Sunday morning to 61, which is a whopping 10 degrees above average. But the lake is still cool enough to keep temperatures nearby in the mid-upper 70s in Buffalo and parts of the metro area Tuesday, while interior locations head into the 80s with the warmest readings in parts of Niagara and Orleans counties.
There is a marginal risk a few of the storms could become severe with damaging gusts and a possible hail.
Late in the day, behind the cold front, temperatures and humidity will begin dropping off.
We're back into a crisp air mass for Thursday, with a partly to mostly sunny skies and high temps only reaching the mid-upper 60s, which is a bit below the average of 71. However, at the end of the work week, an area of low pressure to our south will probably bring some showers, mainly in the Southern Tier. Following passage of this low, a genuinely cool high pressure ridge will dominate the northeast and keep our readings well below average on Friday with a recovery to the mid 60s on Saturday.
Friday night low temps will range from the low-mid 40s, so even the coldest sheltered valleys should be safe from frost.
There will be a nearby trough of low pressure which could set off a few spotty showers for small portions of Saturday, but coverage is likely to be sparse and amounts light. In other words, there are no signs of a washout, with most locations staying dry the majority of the day, with limited sunshine. Saturday will be too cool for the pool, with Sunday readings recovering to the low 70s under a mostly to partly sunny sky. Where the skies are clear, the UV index will be very high.
Memorial Day currently looks to be seasonably warm and dry with a partly to mostly sunny sky. The cool high pressure will be passing off well to the east, and we will enter its warmer return southwest flow, boosting readings to the mid 70s. Conditions should be excellent for memorial services and parades.
As for rainfall, our May deficit in Buffalo has grown again, to 1.38 inches below the average of 2.44 inches through Sunday. The yearly deficit is more significant. We've had just 9.66 inches of liquid, with the average being 14.54 inches, running a large 4.88 inches below the average. Rainfall potential in the next seven days, as projected by the Weather Prediction Center, may be somewhat helpful but it will not make a big dent in our shortfall on the Niagara Frontier. The highest probabilities for more helpful rainfall will be in the Southern Tier.