In my early 20s, I worked as a nanny for a Swiss billionaire, caring for his four children, seven dogs and 14 homes. For five years I was entrusted with those little kinder as if they were my own, so much that one day the parents said, "We thought perhaps this summer you could travel alone with the children. Where would you like to go?"
And just like that, I whisked them away to the Hawaiian island of Kauai. We spent a month transforming our pasty bodies into bronzed, barefoot little groms, throwing "hang loose" signs at hitchhikers and self-labeling our tribe as "surfers."
Ironically, two decades later, I can hardly go a week without surfing in my hometown of San Diego. Perhaps I have Kauai to thank for that. Whatever the case, my dream of rekindling that summer romance with the Aloha State faded when I met my husband, Benjamin.
With a mutual passion for travel, we prioritize foreign escapes in our quest for the unfamiliar.
Our mental curiosity has taken us to more than 80 countries including Vietnam, Turkey and Madagascar. Frankly, the Hawaiian Islands were never on our radar — that is, until COVID hit.
At the peak of the pandemic, Benjamin and I stayed local with camping and road trips. As if patients in rehab, we frequently asked each other, "How you holdin' up?" This unspoken craving for travel hit our veins in 2021, yet we held steady hoping the world would open again.
Meanwhile, my sister was capitalizing on COVID flash sales, including roundtrip flights to Hawaii for less than $140 per person. This triggered the hunt for my own pineapple dreams and Mai Tai rainbows, even if I had to wait another year.
This summer, my time had finally come. I would visit Hawaii not as a nanny, but as a wife with no kids, no car and no agenda. Together, Benjamin and I would visit three islands in seven days. Our "non-plan" plan might have seemed foolish, but if the pandemic taught us anything, it was to go with the flow.
Starting with Google maps, we pinned the Kona airport on the Big Island of Hawaii, followed by the Kahului Airport on Maui, and the Honolulu airport on Oahu. Southwest Airlines won us over with availability and price point, boasting flights between the four major islands for as low as $39.
The no-fuss, no-frills airline had a comedic flight crew, a dance-worthy playlist, free snack boxes and cocktail napkins with trivia. Benjamin and I fell asleep and awoke to a patchwork of blues outside our window.
Car-less (not be confused with "careless"), we exited the airport, hopped in an Uber, and met our first local, "Uncle Craig." A handshake introduced us, and a hug would keep us connected.
Glancing into the rear-view mirror, he asked, "Did you do your homework? Do you know how to save money on the Big Island?"
When we told him we didn't, he instantly became our cheat sheet. Avoid taxis, travel by Uber, or best of all, rent a car from the locals through Turo. For affordable food on the south side, he told us to eat at the bowling alley, Black Rock Pizza, and Punalu'u Bake Shop.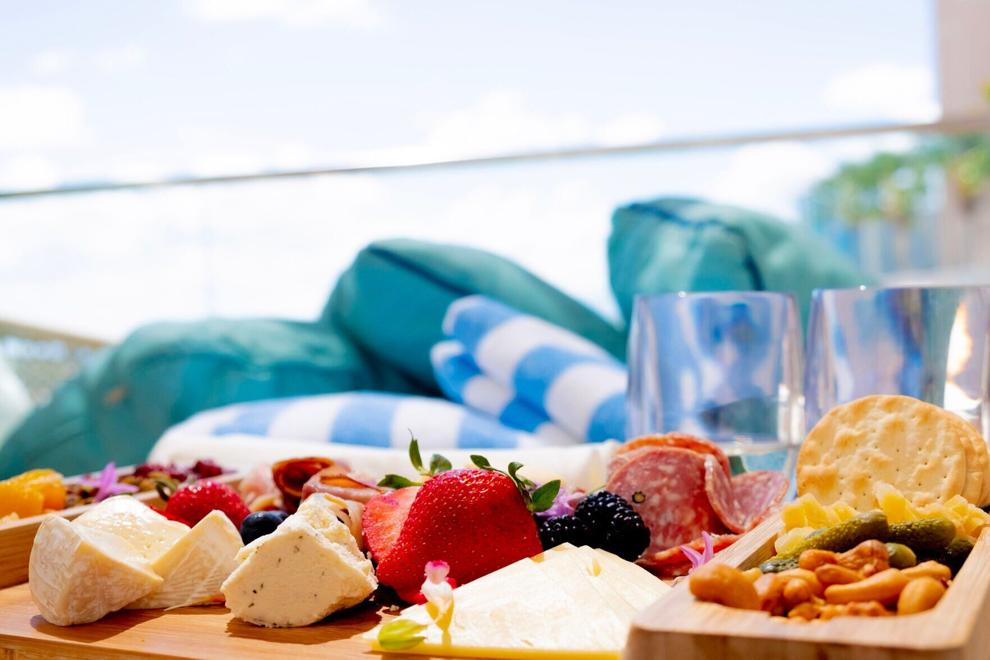 For southeast-island experiences, he suggested we sip espressos at the Ka'u Coffee farmstand or taste local blends at the Volcano Winery. For free adventures, he pointed us toward Carlsmith Beach to swim with sea turtles. In Hilo, we should visit Rainbow Falls, explore national parks, or tour Hawai'i Tropical Bioreserve. Craig then told us to jump off a cliff, literally, some 40 feet, at South Point, and to zipline across a waterfall for another dose of adrenaline.
Benjamin took notes as I stared out the window, watching blurry lava fields streak past like smudged ink on canvas.
"Did you catch all that?" Craig asked.
I didn't because, frankly, I was exhausted. Now in our mid-40s, we've done our fair share of adventure travel, tapping into everything from skydiving to heli-boarding. At this point, a facile nature hike and a liberal pour of Cabernet seemed more our tempo.
Done and done. A detour took us to Akaka Falls, located on the northeastern Hilo Coast, unveiling two waterfalls in a 0.4-mile hike. Beyond wild orchids and bamboo forest were the impressive falls plunging 442 feet.
In our world, it's almost sinful to explore on day one, which we reserve for acclimatization and beverage consumption. But rules are meant to be broken, which meant we now had some relaxing to do in North Kona.
Enter Mauna Kea Beach Hotel.
From the moment we were greeted with guava juice and a floral lei, I knew we were in for a pampered stay. Developed in 1965 by Laurance S. Rockefeller, Mauna Kea was the first resort on the island. The sugar boom put the coast on the map, and the natural cove with its hillside potential sweetened the deal.
Overlooking Kauna'oa Bay on the Kohala Coast, the historic hotel has retained its class with a midcentury modern style that makes you want to drink martinis. Everything about the property is intentional, right down to the buildings designed to match the sand.
It was like God himself tripped with a bag of flour, and then tried to clean it up with Windex in five shades of blue. Never had I seen a more perfect cove, bookended with fiery royal poinciana trees to boot. The beach checked off all the boxes: pristine, uncrowded, safe and ideal for snorkeling, paddleboarding and swimming.
Behind the layout magic is the architectural firm SOM, which designed two towers fronted by the beach and backed by an 18-hole golf course. Capturing the nexus between east and west, Buddha statues and Bodhi trees blend beautifully with Kapa art made from bark cloth. Dotting the grounds are koi ponds, plumeria courtyards and four restaurants — all of which we sampled, starting with Manta.
We were treated to tiki torches at sunset, mele chants, live music and island dishes like macadamia-crusted mahi mahi. That evening as we crawled into our Frette linens, I turned toward Benjamin and said, "Can you believe we're in Hawaii?"
It took a couple days to fully appreciate the island's perfection, eventually finding our rhythm of snorkel, eat, sleep, repeat. We peppered our days with paddleboarding and coastal walks along the Ala Kahakai Trail to the sister property, The Westin Hapuna Beach Resort. We became snorkeling masters, diving into the abyss to point out octopi, sea turtles, manta rays and fish as neon as the '80s.
There literally was no agenda, other than the necessities of "sleep" and "eat," the latter of which we did plenty of at Copper Bar. Sushi filled our bellies, and the mixologist filled our minds, sharing tales of volcanic eruptions, pesky pandemics, and Chinese imports that had bruised the island. Now, he explained, the destination was making a comeback like he hadn't seen since pre-COVID days.
Jumping on that jubilant bandwagon, we called Craig for a lift back to the airport. "Aloha," he said with a hug, commenting on how refreshed we looked after just three days.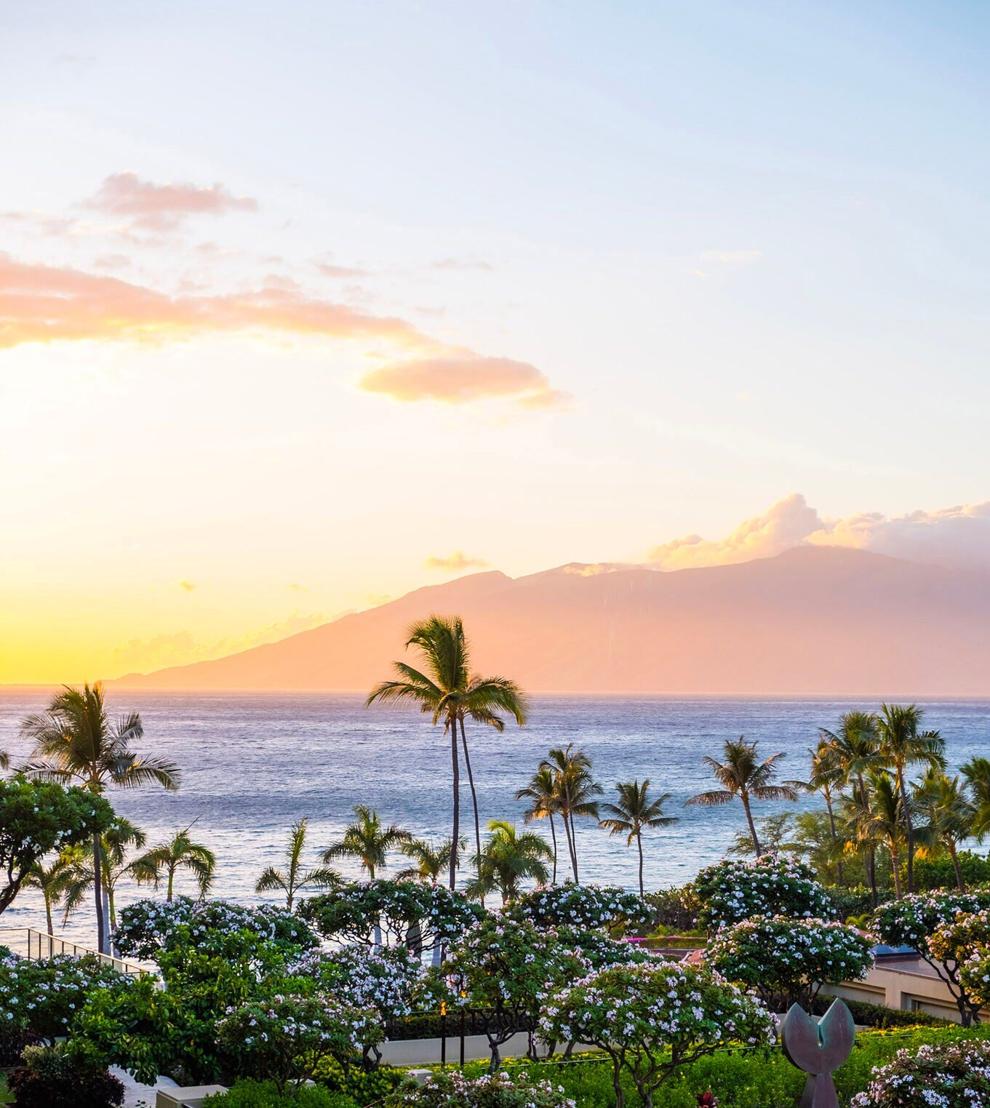 "Wait and see," he added, "The island will soon live within you, and your job is to pass on that love, life and nature to others. Prepare for the 'Aloha.' "
I didn't give it much thought as we boarded our Southwest flight to Maui, nor during our drive to paradise. Enter Four Seasons Resort Maui at Wailea.
Overlooking the golden crescent of Wailea Beach, the resort is walking distance to restaurants, golf courses, and The Shops at Wailea. A complimentary house car zips guests to local spots, although most choose to stay within the enclave of heaven.
Others with time and transport might venture along the scenic Road to Hana or bike 23 miles down Haleakala to Haiku. This self-guided excursion with Bike Maui was our adventure of choice. At the 10,000-ft summit are cloud-top views that can be had without hill-climb efforts.
From here, it's rider's choice on pace and stops along the way.
For views closer to "home," simply look outside the window. Walking paths frame the Four Seasons resort, spilling onto caramel-colored sand where we zen-ed out with morning yoga.
There was plenty to keep kids entertained including sea adventures, lei making, an arcade and star stories with a navigator.
For adults, they wooed us with fire dancers, ukulele lessons and a market with island-inspired crafts. By day we took advantage of the adults-only infinity pool and luxury cabanas, and by night we indulged in aged beef and fine wines at Duo Steak and Seafood.
It was if the days had wings, flying by before we realized we had done "nothing." Relaxation with a dash of pampering was to blame, including a beachfront massage and IV therapy. Never had I heard of such a thing, but for "Seasons" regulars, it's standard white-glove wellness.
A team of RNs hooked me up (literally) to an IV drip that contained hydrating fluids, electrolytes and multivitamins. I felt recharged, so much so, that I went back to the pool and challenged my husband to a lap race. In my competitive state, I couldn't help but notice the underwater music and the painted toes of teetotalers at the swim-up bar.
Leave it to the Four Seasons Maui to redefine luxury, with its jasmine-scented lobby adorned with orchids. Cornering the various wings were four restaurants including Spago by master chef Wolfgang Puck, and Ferraro's where we had the best meal of our trip. As Wailea's only oceanfront restaurant, the kitchen serves contemporary Italian dishes with Maui ingredients.
Benjamin opted for the veal Milanese, and I the squid-ink tagliolini.
Needless to say, it was challenging to leave the Four Seasons Maui, but Part 3 of our trip was, in fact, on our agenda.
Enter Oahu, our third and final island that gave us a dose of culture shock in our own country.
We planned to stay central in Waikiki, the famous 1.5 square-mile neighborhood on the south shore in Honolulu. The sugar-white sand lured us, along with apparently the rest of the world.
During the 20-minute ride, we found ourselves stuck in bustling traffic, dwarfed among skyscrapers and surrounded by fast food restaurants. Although the most populated of Hawaii's eight islands, the multi-faceted Oahu eventually won us over with convenience, proximity and affordability.
Options were plentiful when it came to lodging, with rooms averaging $230 a night for beachfront locations. Yet it was Prince Waikiki that served as our refuge for the next two days.
Our room had floor-to-ceiling views of the harbor and ocean. Lazy days were spent by the pool and luxuriant nights eating sushi at the signature 100 Sails Restaurant. The contemporary oceanfront hotel was perfectly positioned at the gateway to Honolulu's most vibrant neighborhoods — Chinatown, Kaka'ako, Ala Moana and Waikiki. So, we walked everywhere: to the beach, restaurants, shops and attractions including to our sunset cruise on the Majestic by Atlantis; live music and cocktails at sea capped the evening.
Nearby was Pearl Harbor, Diamond Head State Monument and the hotel's 27-hole Arnold Palmer golf course. Had time allowed, we would have snorkeled at Hanauma Bay, hiked Kaena Point and soaked in Manoa Falls.
Instead, we walked in the rain to Ramen Nakamura, a humble hole with lines that wrapped the building. Surrounded by souvenir shops and luxury boutiques, there was a tropical Vegas-like energy about the place. Tourists came in all shapes and sizes, snapping selfies and licking ice cream cones in passing. I looked at Benjamin, "Where are we?"
That final morning, I knew.
I woke early to swim laps. In my solitude, I thought about our island-hopping adventure that unveiled the beauty of our own country — from the manta rays that soared like underwater birds to the graceful hula performance that shed light on the rituals of the Hawaiians. I remembered the words of "Uncle Craig," that the island lives within us, giving us an Aloha spirit.
Grabbing my towel, I took one last look at the horizon and there it was ... a full rainbow arching across the sky. For once in my life, I didn't have my iPhone to take a picture, nor was there anyone around to share my joy. It was as if the island was smiling in color just for me.
Running toward our room, I opened the door only to find Benjamin still asleep. The rainbow had faded and there was but a faint memory of its existence. Grabbing my phone, I asked Siri to define the deeper meaning of "Aloha."
Her response: "BREATH OF LIFE."
Destinations Photo Contest Spotlight: View some of your best cruise photos
Half Moon Cay Bahamas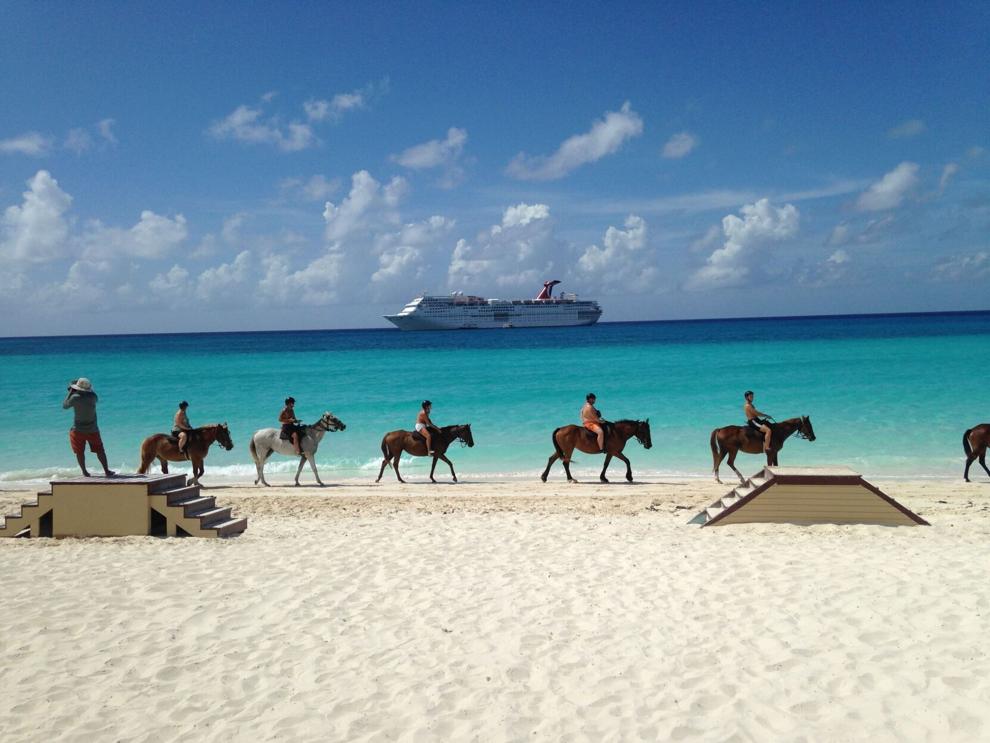 Santorini Island in the Aegean Sea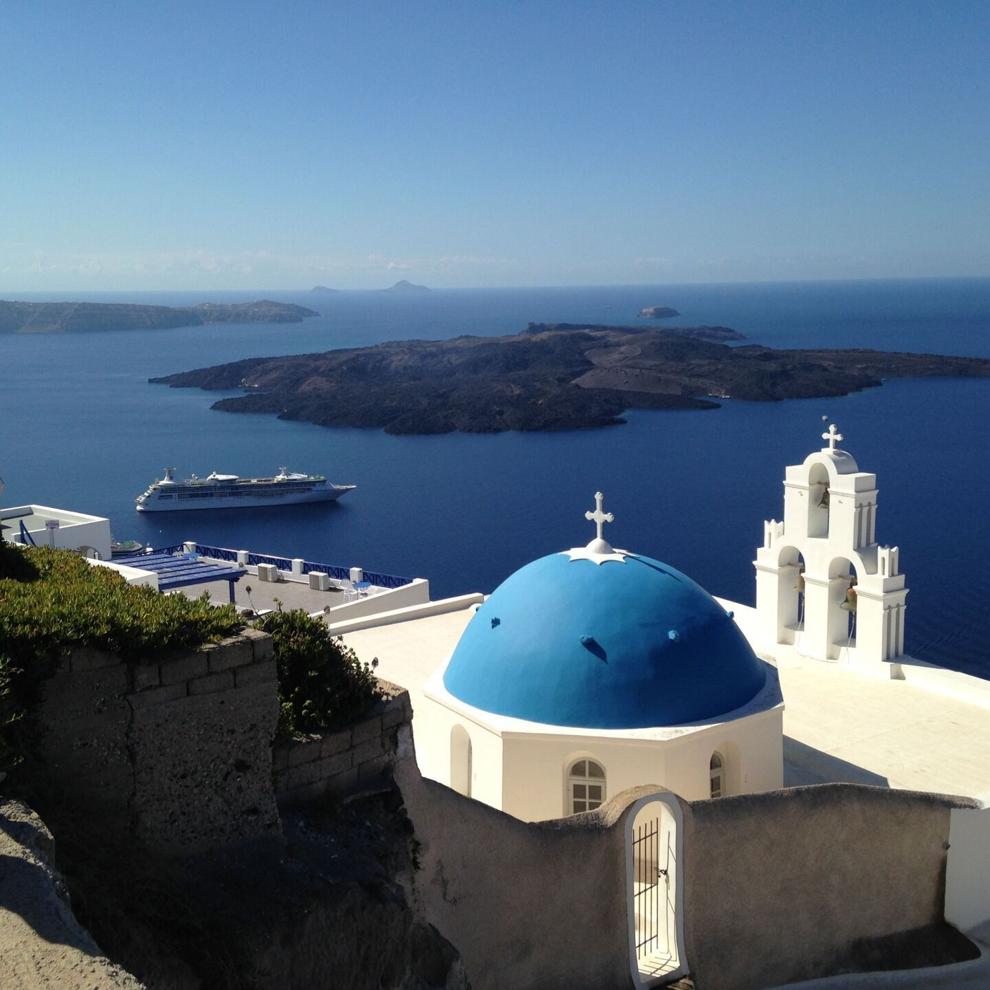 Cruise Views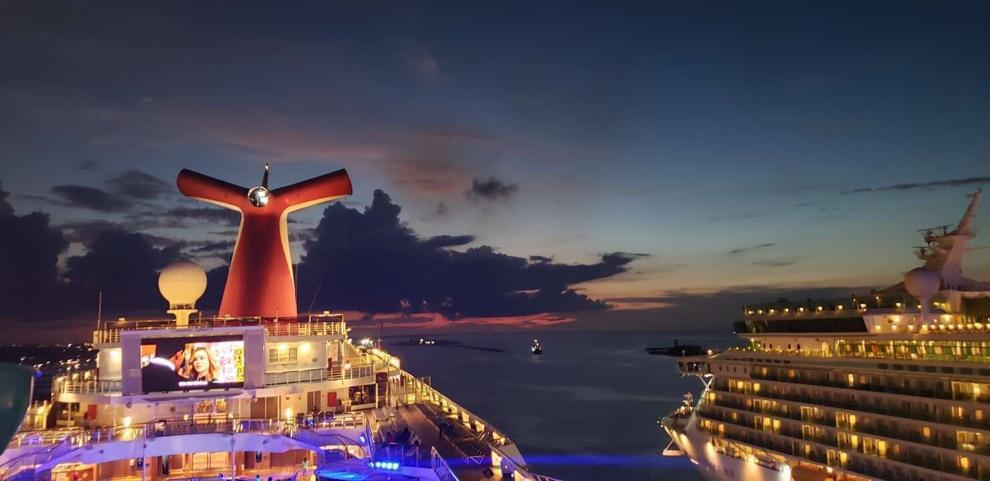 Aruba on sunset pirate cruise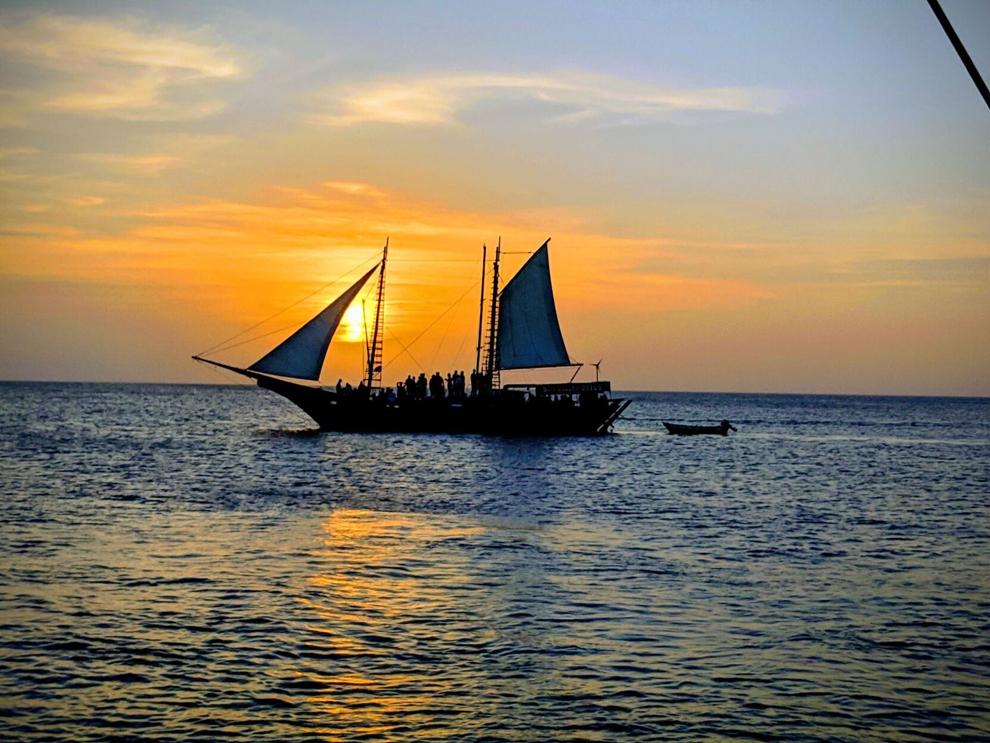 Alaska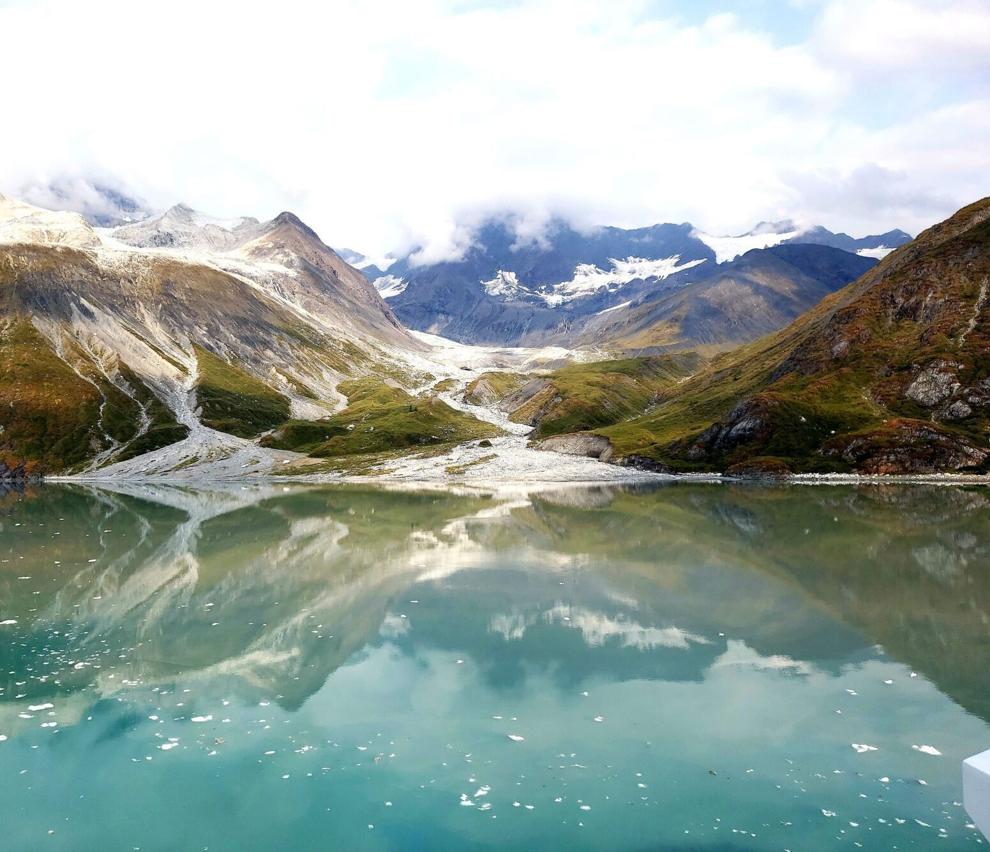 Carnival Sunrise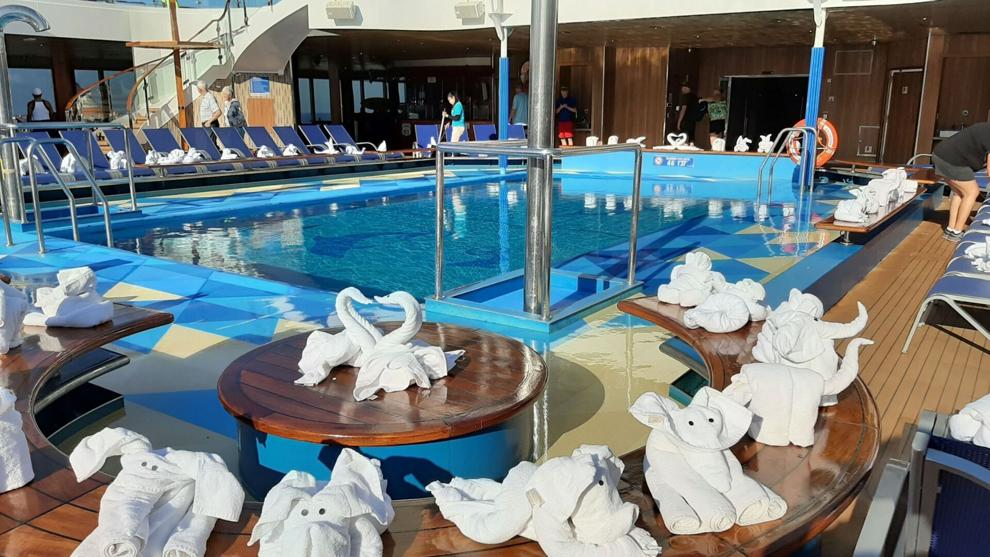 Carnival Sunrise Cruise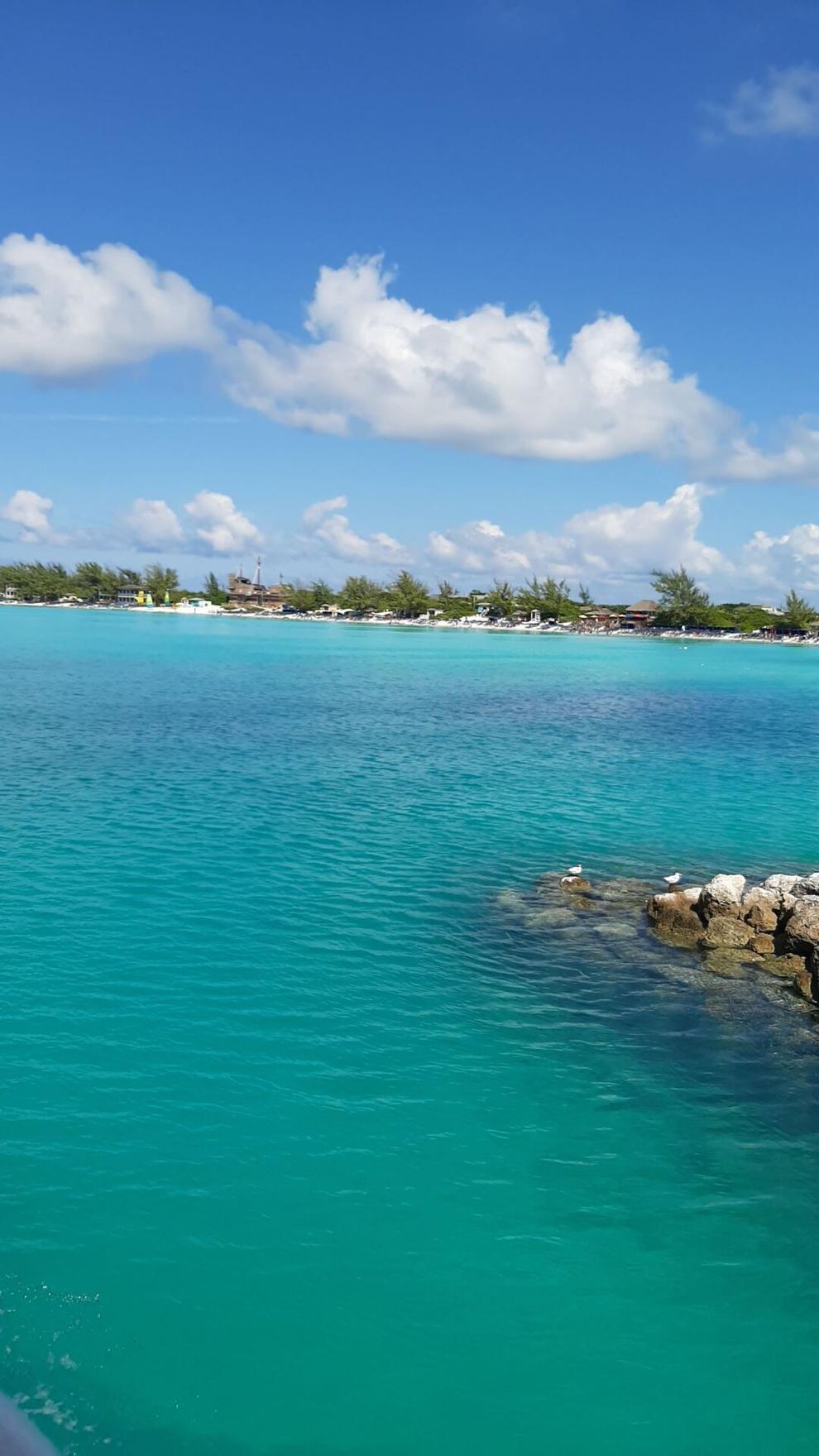 Budapest at night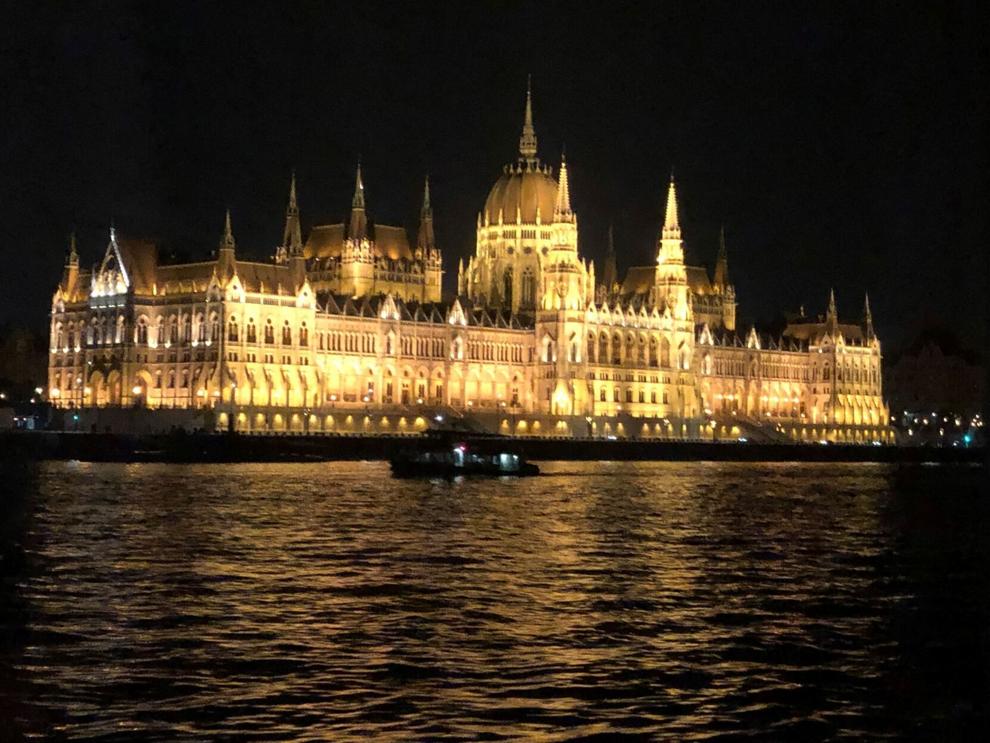 Hawaii and Tahiti Cruise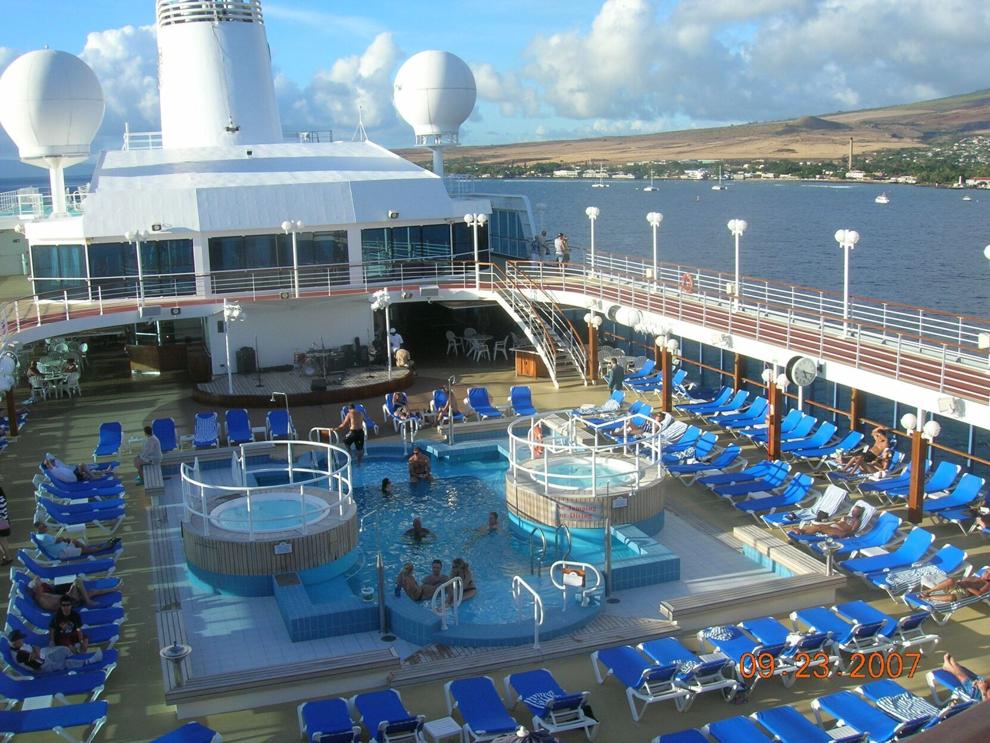 St. Thomas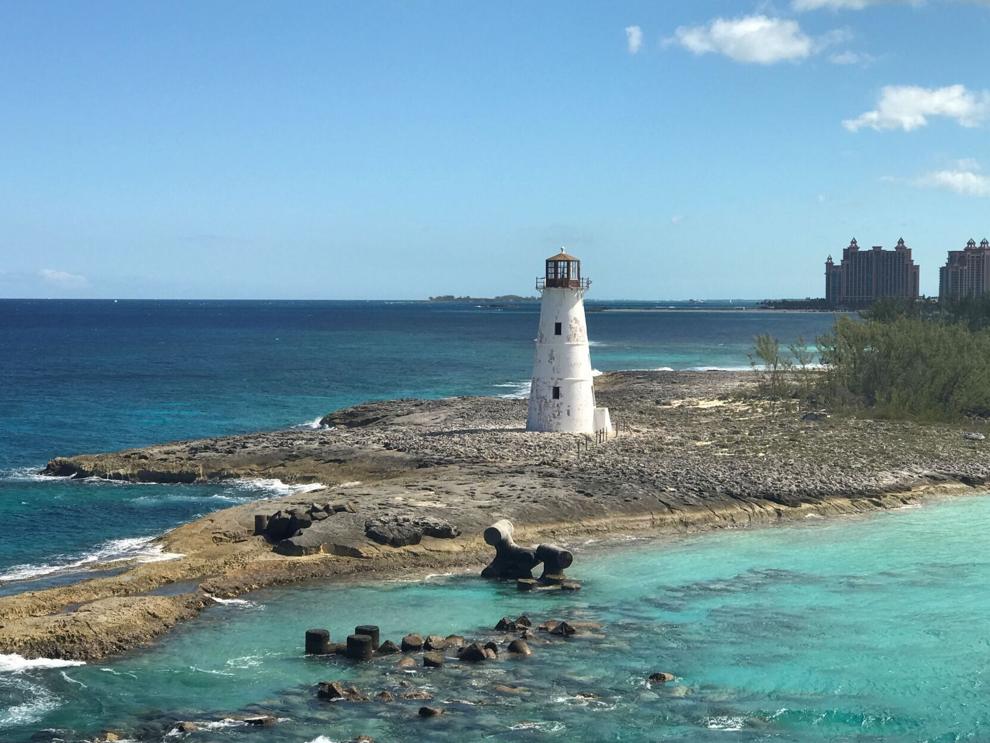 Bahamas cruise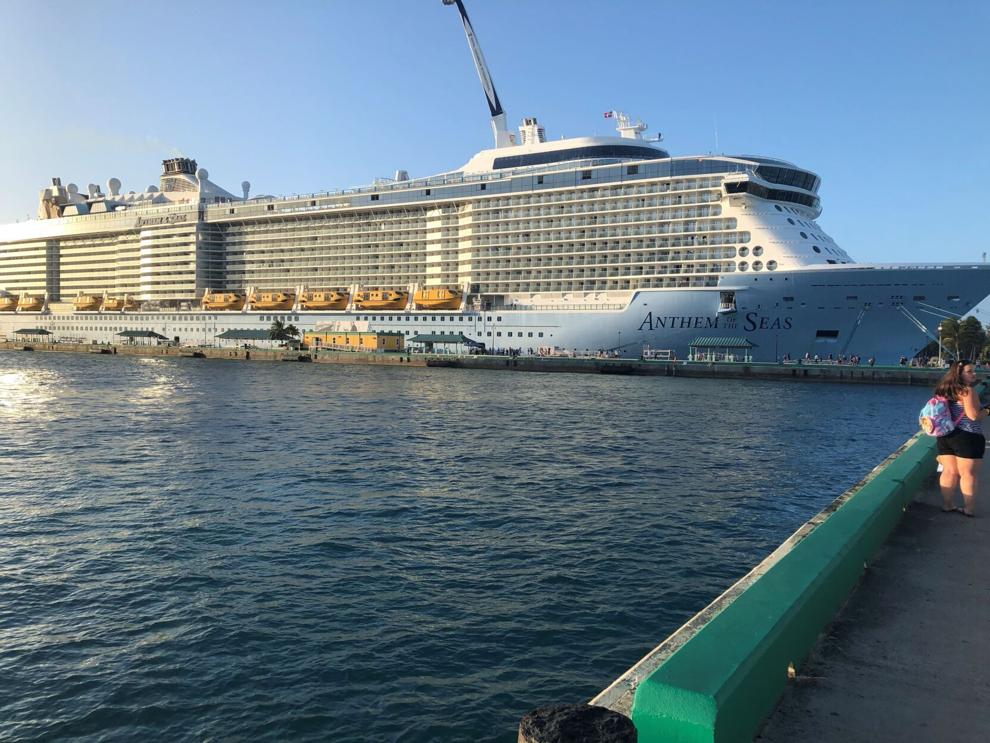 Cozumel, Mexico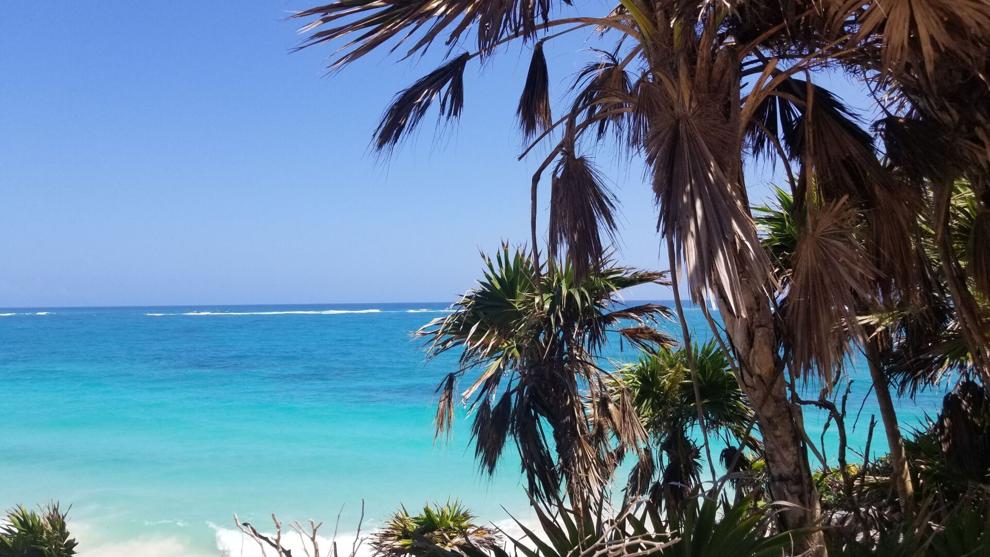 West Cost of Chile.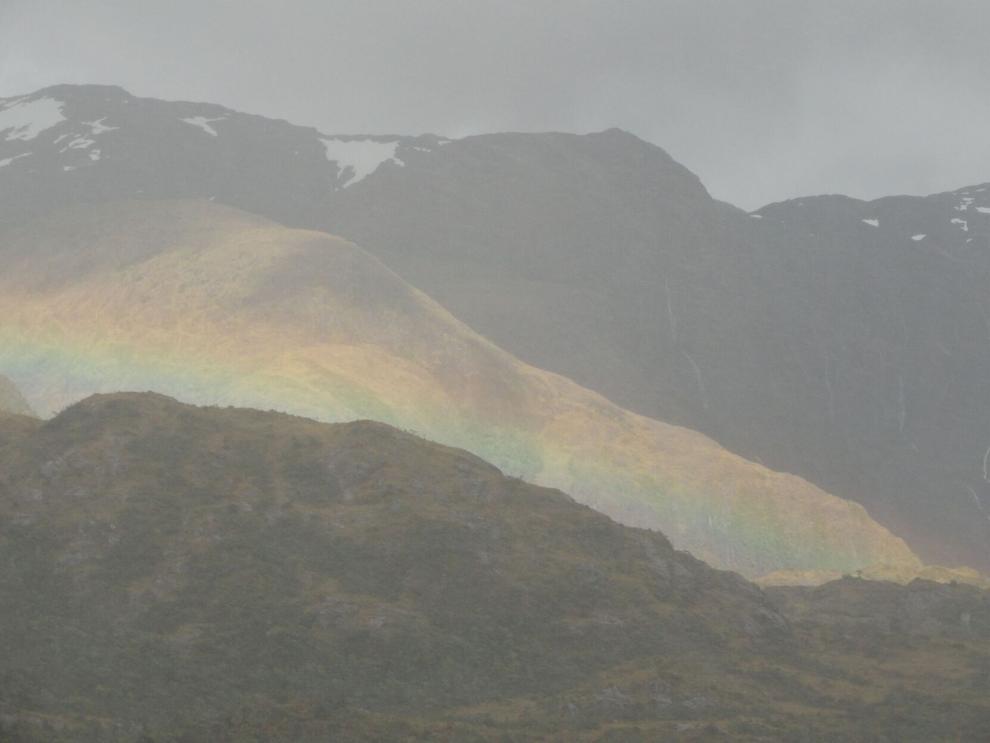 Sunset on Ft Myers Beach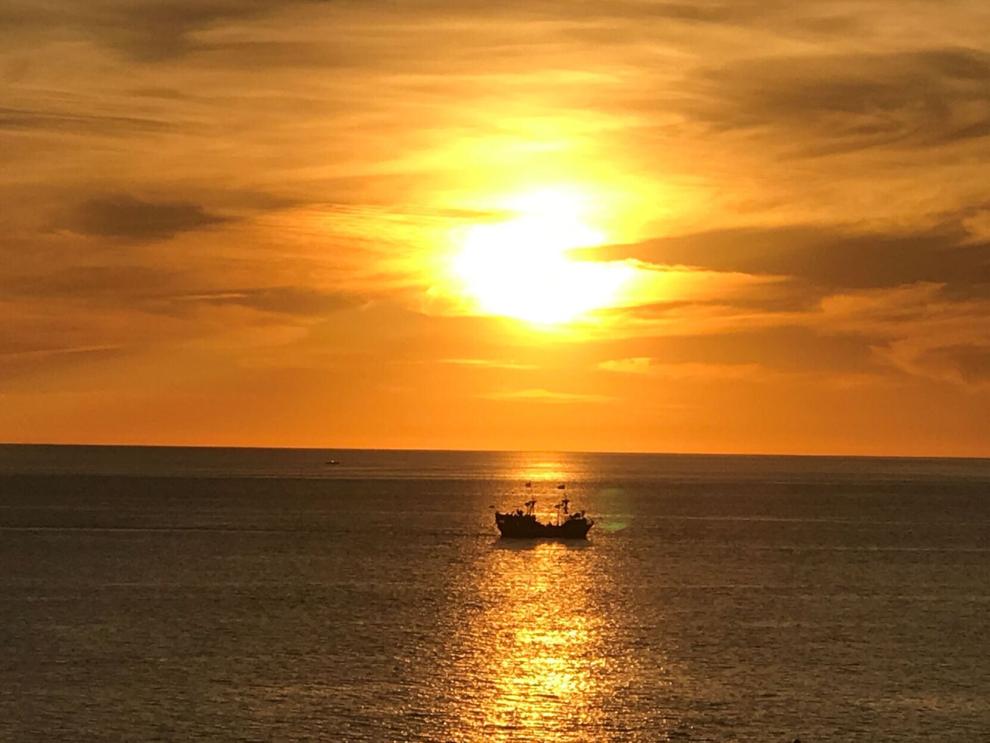 The Caribbean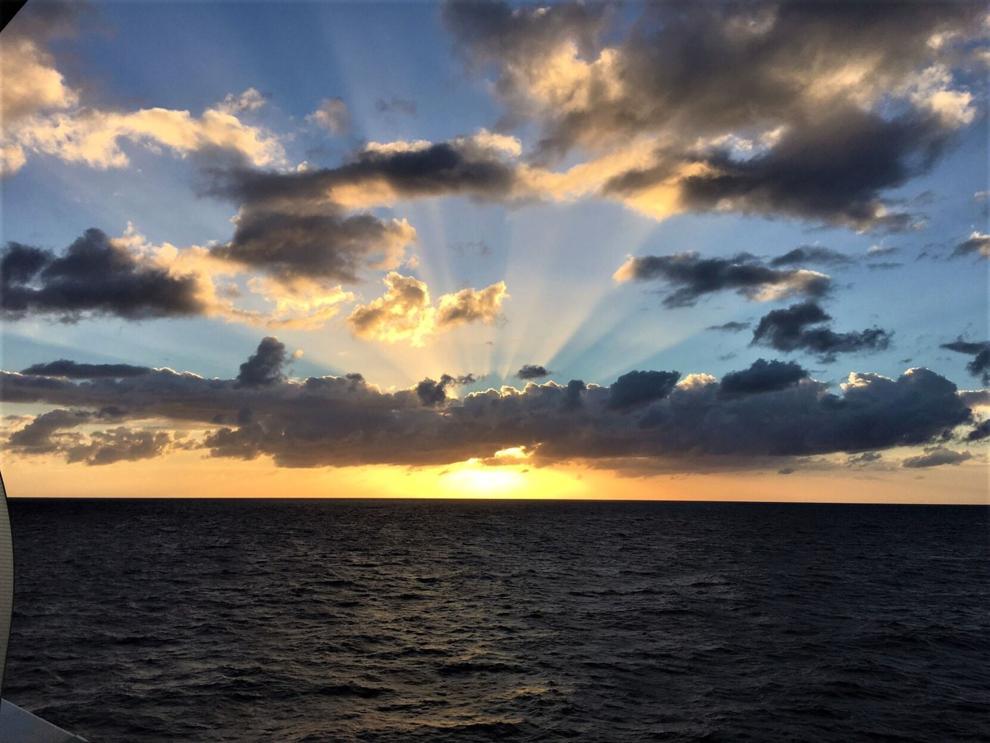 Sarasota Nightlights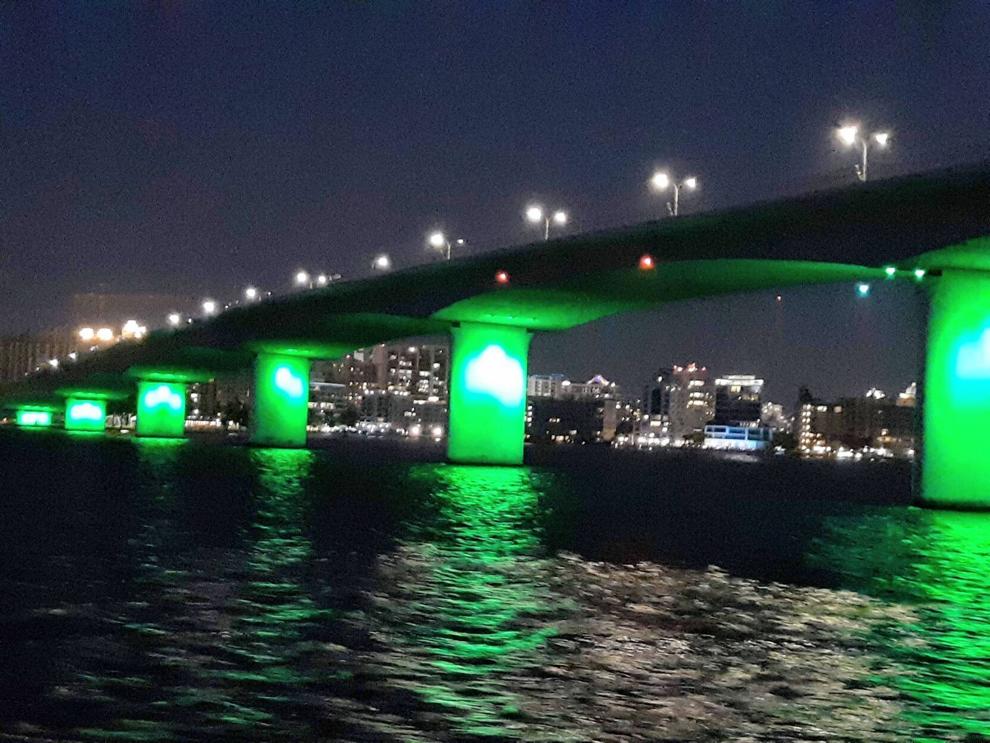 Alaskan Cruise Excursion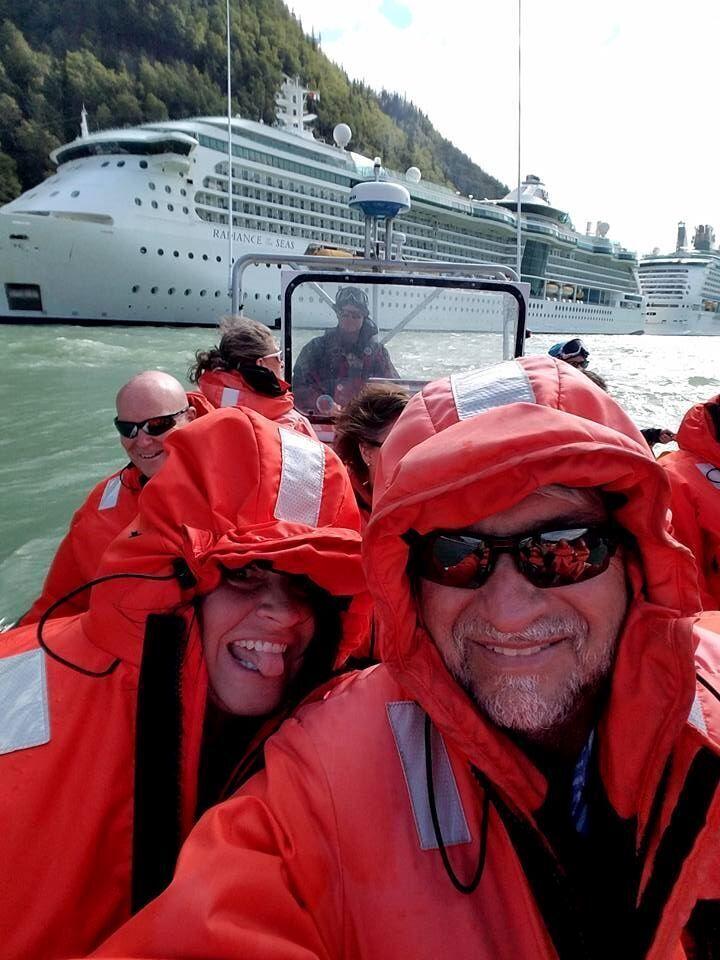 Rhine Gorge Castle