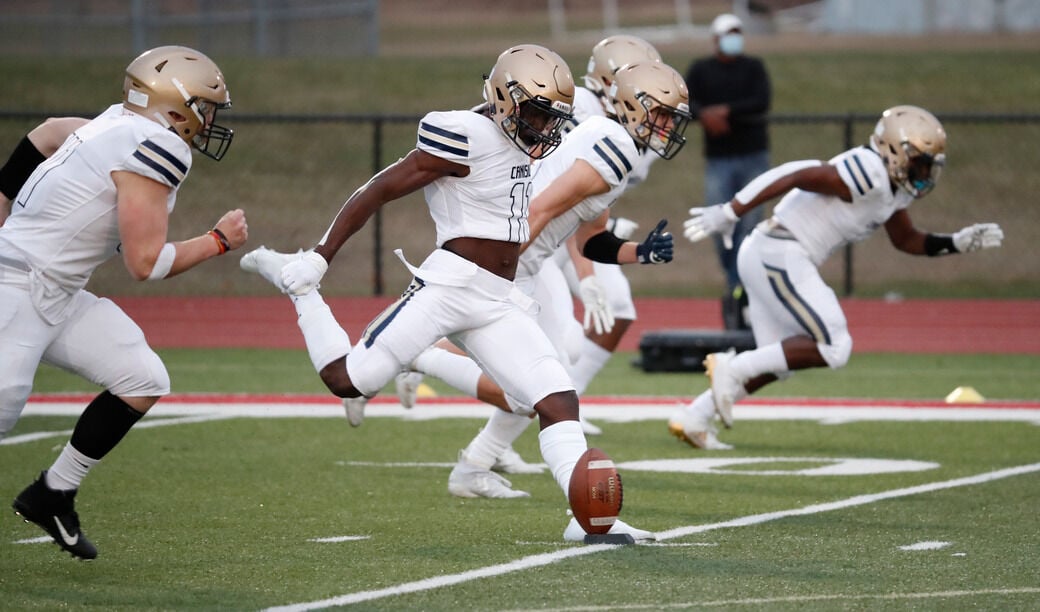 Western New York's top-ranked large school football team will not play this weekend, due to a Covid-19 pause.
Canisius High School confirmed Tuesday that the Crusaders have paused activities in their program for 10 days, due to a Covid-19 case in the program. 
The Crusaders were scheduled to face St. Francis at 1 p.m. Saturday at the Stransky Complex in West Seneca in a Monsignor Martin Athletic Association game. The game has been postponed; a makeup date has been set. 
Canisius (2-1) is the No. 1 team in The News' initial large schools poll, which was released Monday. The Crusaders lost to Iona Prep, 56-7, on Saturday in New Rochelle. 
This weekends game vs CHS is postponed as they are on a 10 day pause.

— SFHSFootballNY (@SFHSfootballNY) April 13, 2021
The Crusaders also defeated St. Francis 28-7 in a Monsignor Martin game April 6 in Athol Springs.  
Canisius' next game is scheduled for 1:30 p.m. April 24 at St. Joseph's. 
In other football scheduling adjustments: 
* Wilson will host Newfane at 7 p.m. Thursday in a C North game rather than play Saturday afternoon. Newfane's game last week against Tonawanda was canceled, so the additional days might allow that game to be rescheduled. Newfane is scheduled to play Akron on April 24. 
* The North Tonawanda-Amherst game in A2, scheduled for Thursday, has been moved to 6 p.m. Monday at NT. The following week's NT game at Kenmore East has been moved back a day to April 24 at 6 p.m.