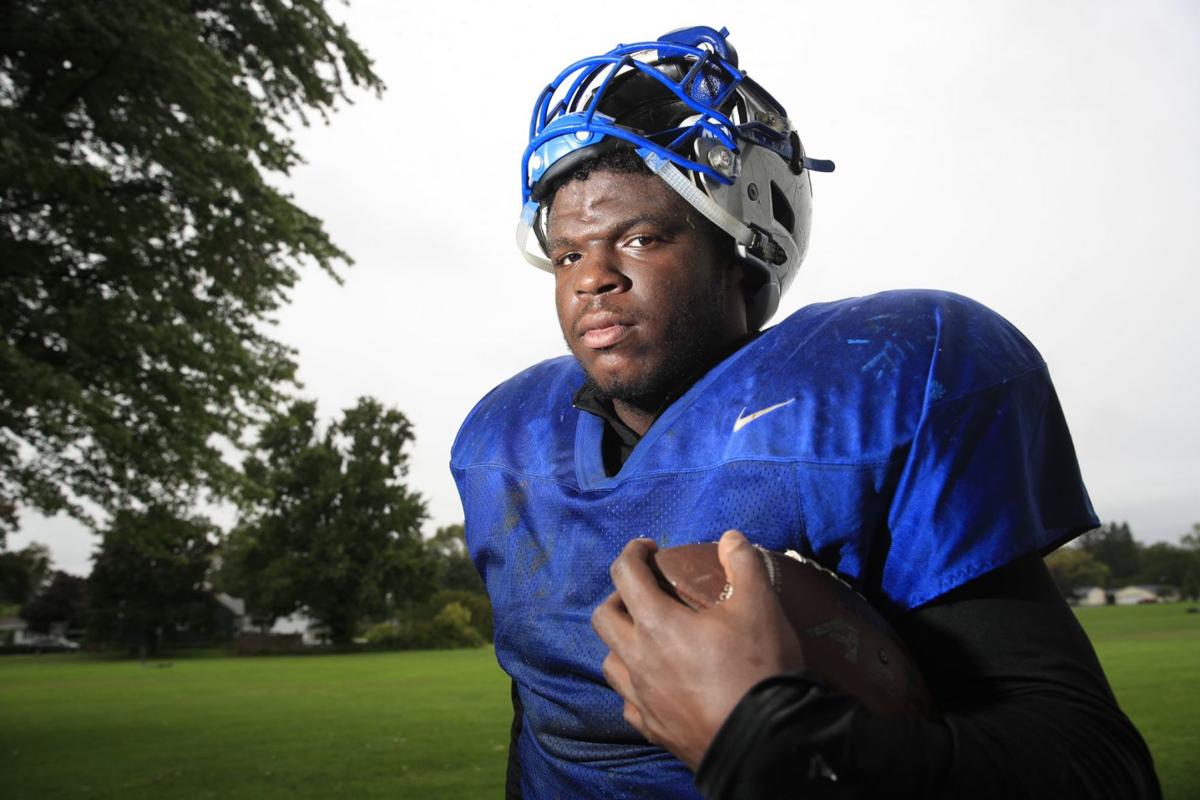 Buffalo State football has managed to collect some talented high school athletes since the program began in 1981.
Often they are gifted athletes from small schools who were overlooked by Division I and Division II colleges because of their size. Some come on the rebound, transfers from other colleges or even from other sports.
Kyle Hoppy from Orchard Park comes to mind. After playing pro baseball, he ended up as a starting quarterback for the Bengals at 26. Zak Ciezki played three seasons of basketball before becoming the starting quarterback.
So, it's unusual for the Bengals to land a prospect like Jaden Heers, an athletic, 6-foot, 250-pound running back/linebacker from Newfane. The 2019 Offensive Player of the Year in Class B-4 of the Section VI Football Federation, Heers is also the 2020 New York State Public High School Athletic Association Division 2 wrestling champion at 285 pounds.
He will play football at Buffalo State. The school does not have a wrestling program.
Although he earned All-Western New York honors as a running back at Newfane, Heers said Wednesday that he will concentrate on defense at Buffalo State.
Will it be on the line or linebacker?
"It just depends on how big I get," Heers said. "If I keep my speed, I'll stay at linebacker. If I'm slower, I'll move to the D-line."
Heers, who plans to major in criminal justice, is aware that the coronavirus outbreak could limit the college football season or the crowds that will be allowed to watch games.
The pandemic already cost him his chance to compete in the High School Nationals for wrestling in May. 
"I would hope it wouldn't mess up the season, but it if does, I'll get over it," he said.
Heers already has developed a relationship with Terry Bitka, the longtime defensive coordinator for the Bengals.
Bitka's son, Ryan, is also an accomplished wrestler at Amherst who also plays football. Ryan Bitka finished eighth in the state Division I championships at 280 pounds.
"I wrestled his son a lot during the years," Heers said.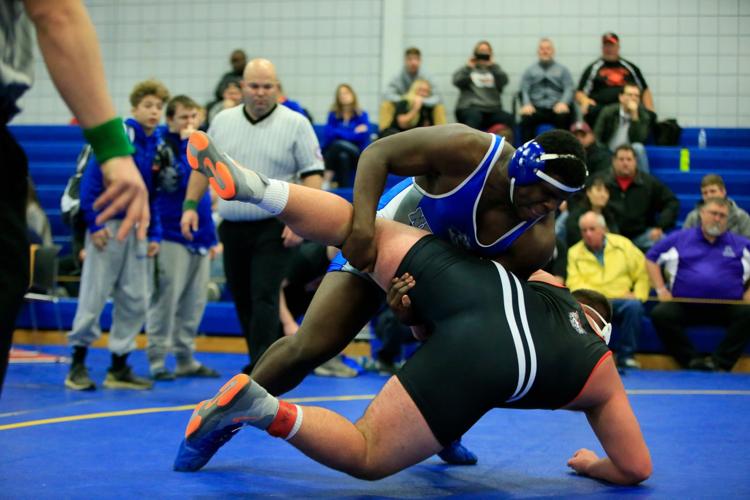 Heers said he made up his mind about Buffalo State about a month and a half ago after giving some thought to wrestling at Kutztown. He decided to pass up a college career on the mat.
"He definitely could have been as good a wrestler as he wanted," said Kevin Lucinski, the Newfane wrestling coach. "He's that special of an athlete, but ... he made it clear all along that football was his first love."
In football "Jaden is just scratching the surface of his potential," said Newfane football coach Chuck Nagel. "He's big, strong and fast. I timed him in 4.79 for the 40, which is good for Newfane, especially for a kid with some meat on his bones."
Nagel converted Heers from the offensive line on the junior varsity to varsity running back.
"I just thought I was going to be fun to play running back," Heers said during his junior season when he ran for 1,238 yards and 12 touchdowns as a newcomer to the position. He also had 67 tackles on defense.
Last fall, Heers ran for 912 yards and 14 touchdowns as he split carries with quarterback Garrett Srock in the Panthers' triple-option offense. Srock ran for 954 yards and eight touchdown. Srock was also a first team Class B-4 selection.
Heers' rise to championship level in wrestling was just as dramatic.
"He started out as a freshman at 190 pounds," Lucinski said. "It's not easy for a 14-year-old to go up against wrestlers 17-18 years old at that weight. The next year at 220 pounds, his record was around .500 with a little more experience.
"In his junior season, he won the sectionals as a heavyweight, then lost in overtime in his first match at the state championships."
Heers defeated Mike Leibl of Canastota in this year's heavyweight final in Albany. Leibl had beaten Heers the first round of the 2019 state tournament.
Heers' life story is a unique one, and has inspired him to perservere. He is the youngest of four children adopted by Michelle McKenica, who moved from Cleveland to Newfane with her mixed family. Michelle is white. Her children are African-American. Jaden is the youngest of his non-biological siblings and his adoption gave him a new start as his biological parents struggled with addiction. 
McKenica's spouse, Randy, died suddenly  from cancer after Jaden's junior season.
Crestfallen, he vowed to carry on in his stepfather's memory, knowing that Randy would not want him to quit.
Now, he will take that vow to Buffalo State.
Be the first to know
Get local news delivered to your inbox!