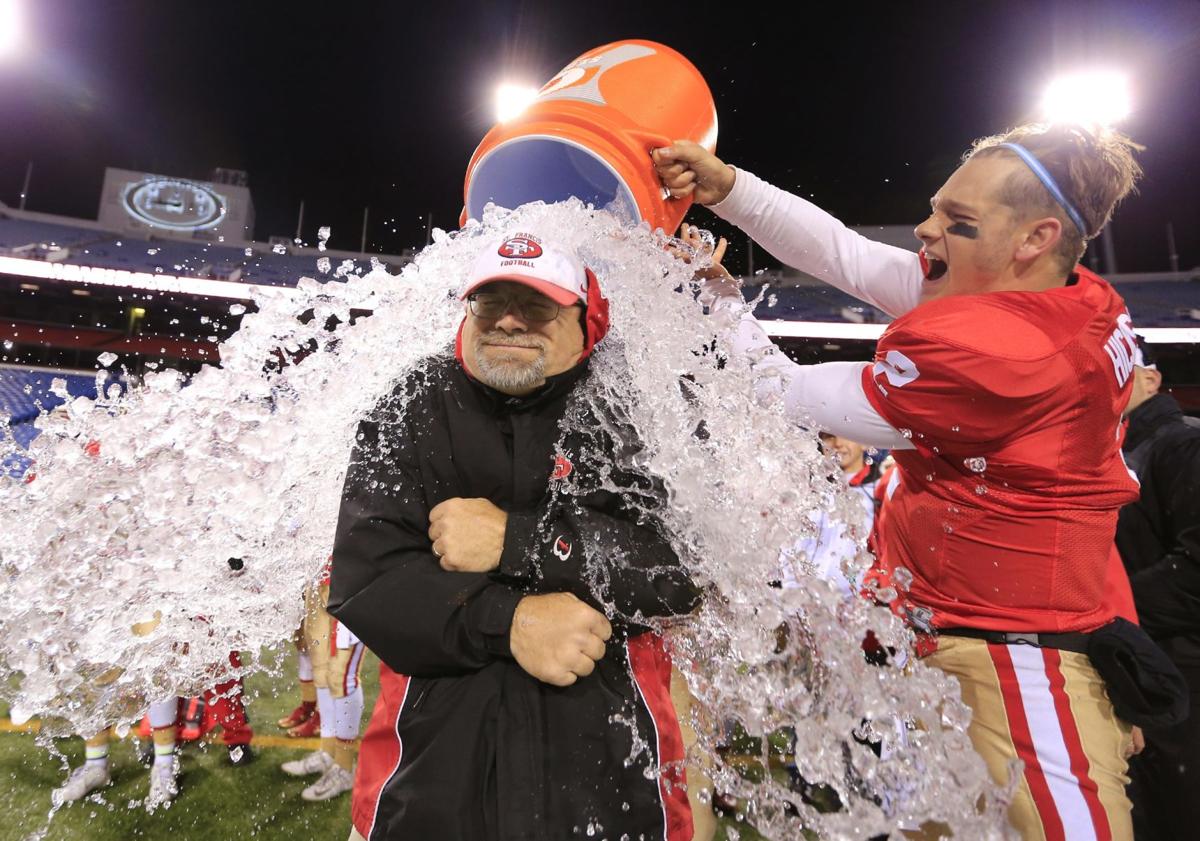 Given the unique circumstances surrounding a potential high school football season, St. Francis coach Jerry Smith has proposed a series between public and private schools named for Dick Gallagher, the iconic high school sports guru who recently died.
The Gallagher Series would match Section VI teams against Monsignor Martin programs with proceeds to benefit Kids Escaping Drugs. An outline for the event was posted on the St. Francis Twitter feed in a note to Section VI football coaches and athletic directors, citing the "unprecedented year" in which no regional or state champions would be crowned.  
Gallagher, who died last month at age 79, spent 42 years in the addiction treatment field, with special attention to young people and worked tirelessly for the Kids Escaping Drugs program.
Smith noted that the Monsignor Martin schools typically play nonleague games against teams outside the region or state. Given various travel restrictions and the potential for protocols to vary by region, a number of planned opponents have canceled games against Monsignor Martin schools. 
"This could put all obstacles aside for this year and have several games that many Western New Yorkers have wanted to see," the tweet read. "What better way to honor Dick Gallagher, support his life's work and provide top-level competition for all WNY student-athletes. Just a thought!"
Smith suggested the games could be livestreamed for a small fee with the proceeds going to KED.
What's unclear is how the games could fit into the schedules of Section VI teams. Most Section VI teams are scheduled to play the maximum eight games allowed by the New York State Public High School Athletic Association, and the delayed start date currently in place compresses the schedule. Section VI intends to host playoffs if the season is able to start under the revised timeline and go uninterrupted.
Be the first to know
Get local news delivered to your inbox!