Ander Castillo's route to demolishing NCAA Division 3 soccer veered far off the traditional path. His coaching staff at Medaille College has had about as much success explaining the freshman's rise to prominence as opposing defenses have had quieting the electric forward.
The facts, as unusual as they are, do not lie. Just 18 months ago, Castillo was a full-time goalkeeper in Bilbao, Spain, eyeing a move to the United States to play soccer and study at the same time.
Two stops and one dramatic position change later, Castillo is tied for the most goals in NCAA Division 3, with 22, as the Mavericks head into the Allegheny Mountain Collegiate Conference semifinals at 4 p.m. Nov. 3 vs. Alfred State at Medaille Sports Complex.
Castillo's reason for coming to the U.S. is common among international recruits, but something strange happened shortly after Castillo moved to Southern California before his senior year of high school and prepared to try out for Rebels SC's 2003 Elite club team in March 2020.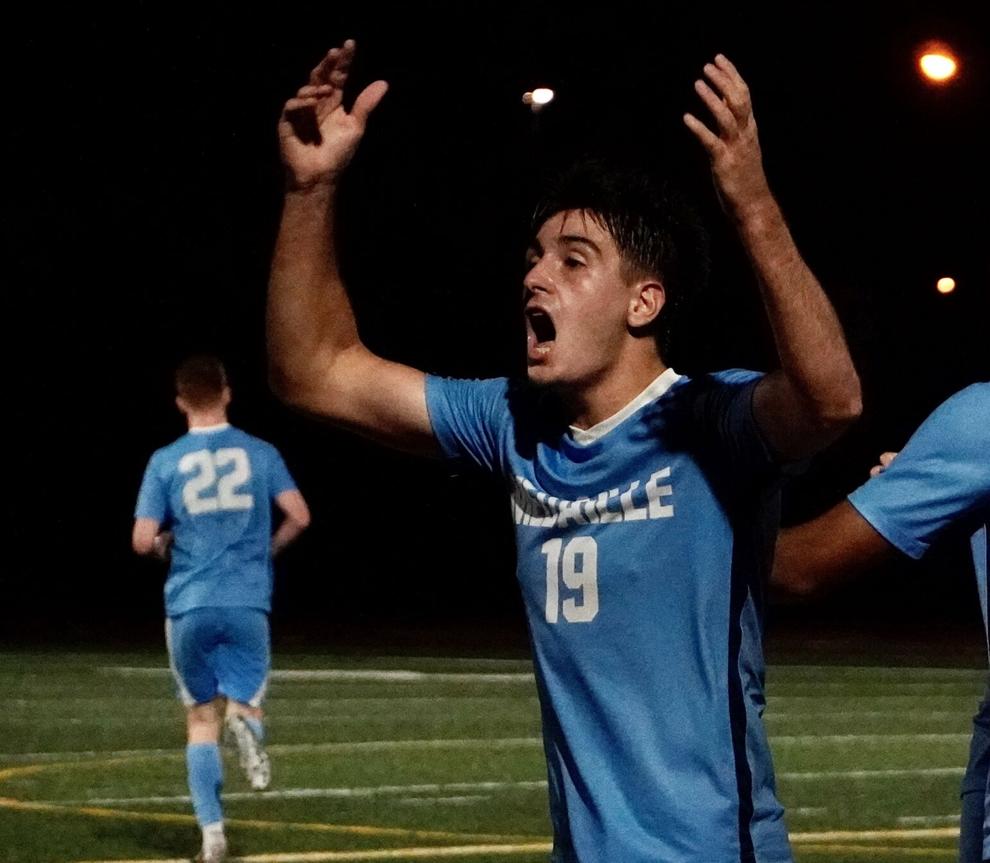 A serious elbow injury prevented Castillo from participating at his usual position, but as a recent arrival to the U.S. looking to attract the attention of prospective colleges, Castillo couldn't forego the opportunity to latch onto a quality club.
"I decided to do the tryout as a striker because I couldn't be a goalie because of my elbow," said Castillo. "I did good so then I started to play striker after the tryouts."
The valuable experience and training with the Chula Vista, Calif., youth club accelerated Castillo's transition; Southern California is a hotbed of American soccer for a reason. In fall 2020, Castillo enrolled at Mater Dei Catholic, known nationally for its high school basketball program, and made some noise in his only year, earning a spot on the All-California Interscholastic Federation (CIF) second team.
With the Covid-19 pandemic limiting recruiting, coupled with Castillo's challenge of sticking out in a youth soccer hotbed while learning a new position, the other players on the California high school all-star team signed with NCAA Division 1 programs such as University of San Diego or UC-Davis and the buzz around Castillo was minimal.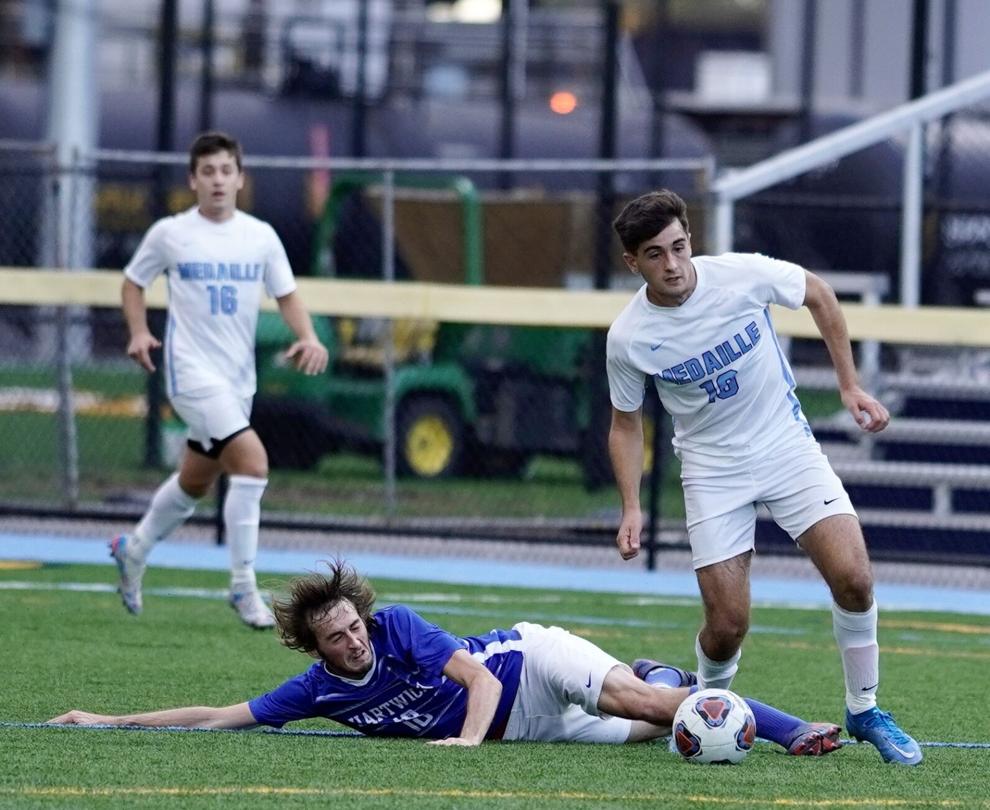 Medaille head coach Sean Hallas and assistant Bautista Pedezert had an open roster spot and decided to roll the dice on Castillo, even though they'd seen only clips of the converted goalkeeper in action. The Mavericks had success with recruiting Spanish players in the past, with Juan Montoya and Carlos España the most recent examples, and Hallas had already signed two Spanish players, Rodrigo Fernandez and Celso Juberias, to his 2021 class.
"[Castillo] was kind of a shot in the dark, a last-minute signing," Hallas recalled. "I think I signed him in the end of May [2021]. I'm glad I did."
Some things just defy explanation; there was no striker elixir or cloaked mentor who whispered the secrets of the final third. But talking to Castillo and his coaches, there are hints of what led to a smooth and rapid adjustment.
"I honestly don't have the answer to how a player can make that kind of transition because I have never seen something like it till now," said Pedezert. "But the work rate he trains with everyday and the humble attitude he has to listen and learn to improve everyday is amazing."
Hallas echoed his assistant in noting Castillo has approached college soccer the right way; a benefit of recruiting internationals is they'll often treat college soccer as if it were professional.
With a leg up on recruits who'd just entered the U.S. for college, Castillo was already acclimated to American culture and committed to showing up in shape; he won Medaille's preseason fitness test.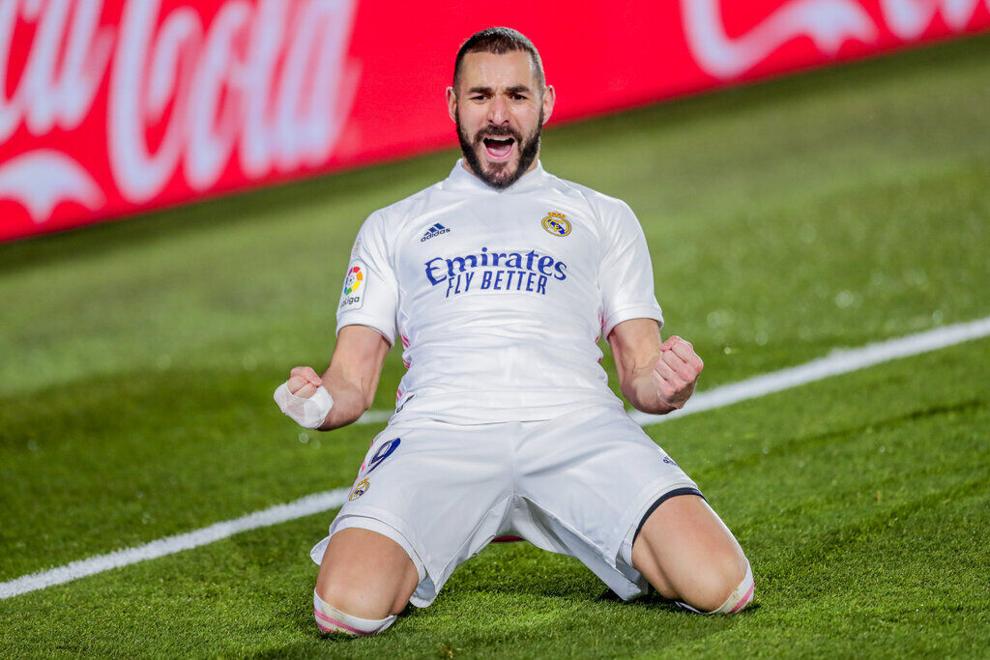 Castillo models his approach to the striker position after Karim Benzema, the longtime Real Madrid center forward who just surpassed 200 goals with the club. While Castillo admitted it's a little odd for a Spanish player to pick a French star to emulate (especially after Benzema scored against Spain and was named player of the match in the Nations League final), Benzema's versatility and deceptive range of talents fit what Castillo does well.
"I know I'm really far away from him, but I like dropping in and leaving the ball or playing behind, I like dribbling," Castillo said. "I like to play like a '9,' but also like dropping like a '10,' and I'm a good finisher so I like being around the area."
It doesn't take a particularly trained eye to appreciate Castillo's gifts. He runs like a stallion, bulls past defenders without losing the ball and works relentlessly to receive it, even if it means playing a lot with his back to goal. He's a complete forward, not just a poacher. He's virtually unmarkable one vs. one, especially if he's running at a defender with a head of steam.
Castillo's fearlessness in the opposition's 18-yard box is a major reason for his scoring output, which is even more impressive considering he sat out the Mavericks' 11-0 drubbing of Hilbert due to yellow card accumulation.  
"... He's a natural striker," Hallas said. "He understands the movements of a striker, he's probably one of the best players I've ever coached in terms of heading of the ball. If you put the ball into the box, he will make the movements."
The presence of the two fellow Spanish freshmen in the Mavs' spine has been a blessing for Castillo; Juberias has excelled at both center back and holding midfield, while attacking midfielder Fernandez shows flashes of creativity in the final third. 
"The welcome was great – when I came here there were four Spanish guys here, one a junior and two others than were freshmen," and Montoya, who's spent time around the program, Castillo said. "Having Rodri, for example, in the 10, or Celso at the 6 to give you more support, I know if I ask for the ball they'll play it there."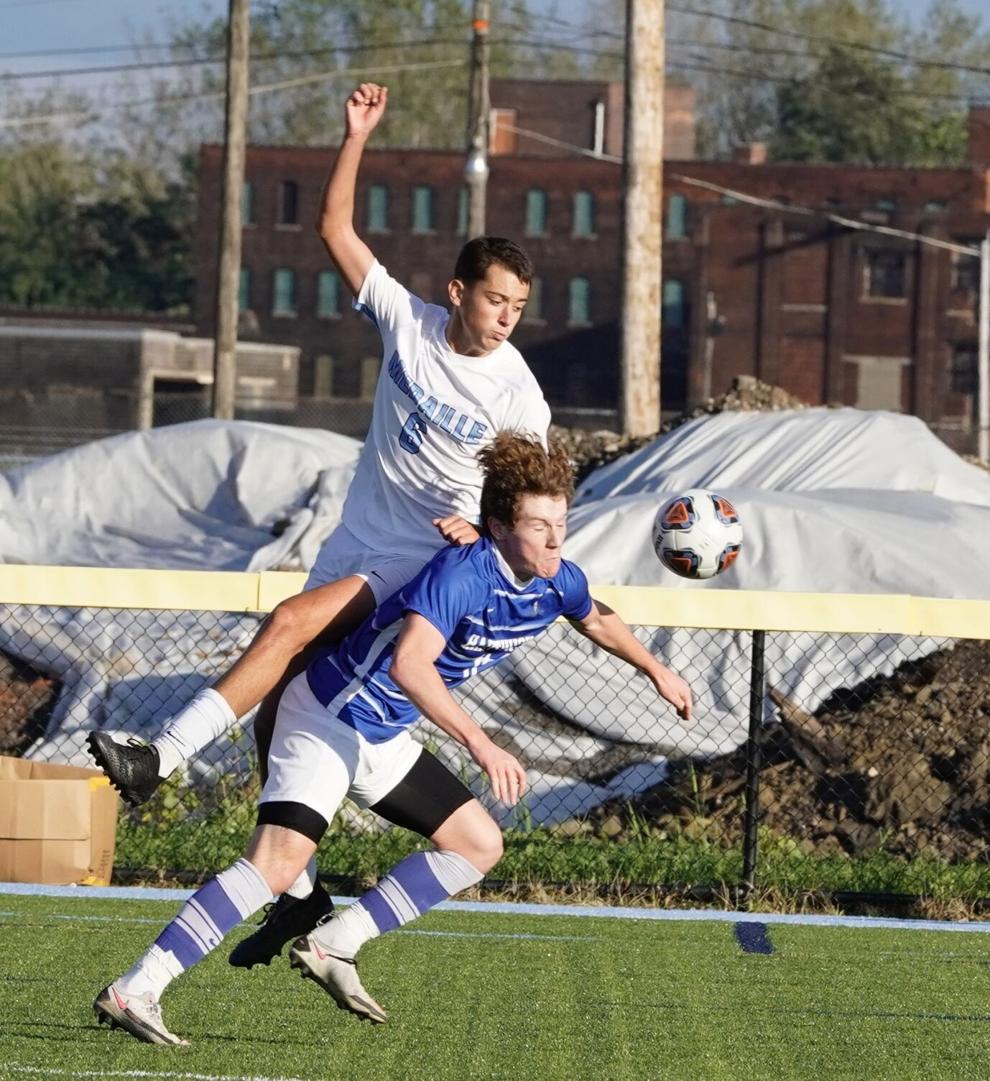 If you ask Castillo, the most valuable connection between his years as a goalkeeper and breakout as a striker is the perspective he's gathered from a goalkeeper's view of the field.
The last line of defense watches plays unfold, grasps attackers' movements to free themselves before a shot, quickly learns the type of shots most difficult to save and understands how dangerous runs off the ball can invite trouble for a back line. 
Hallas, an intense and demanding coach, hasn't needed to motivate his freshman star. 
"[Castillo's] work rate is the main thing for me. He works so hard from start to finish and it shows," Hallas said. "He deserves the goals he's scoring. Sometimes he doesn't have a good game, but he's also on the score sheet – it shows how good of a player he is, and he's only going to get better."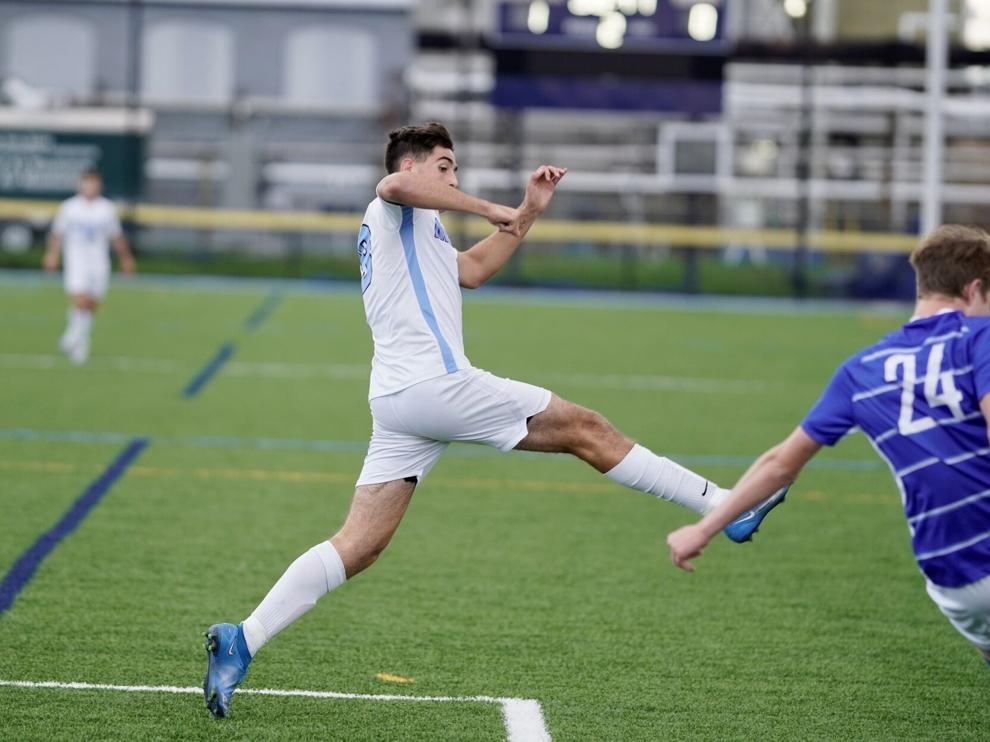 But unlike Benzema's finesse, Castillo's physicality can get carried away; he's earned six yellow cards, but that edge is something Hallas wants to handle carefully.
"He's a hot-headed kind of character, but if you take that out of his game, I think you'll see some of the goals go out of his game," said Hallas, who's in his first year as Medaille's official head coach after a year as the interim. "We've just got to manage that, me and Bauti, as much as we can, but he's always a threat. Whether it's tap-ins or screamers from 25 yards out, balls in the box, we're moving in the right direction with Ander."
The scariest thing is Castillo just turned 18 and might be only scratching the surface of his potential. The Mavs are two playoff wins away from a trip to the NCAA Division 3 national tournament, with perennial power Penn State Behrend, Medaille's likely opponent in the AMCC final, looming in their path. Medaille beat PSB in the regular-season meeting 1-0, but the Lions kept Castillo off the score sheet – a feat considering Castillo potted 13 goals in the other six AMCC clashes.
"We need to get that win this year," Castillo said. "We talk about it [as a team]. I want to play against them. If we play on this field with our people and everyone, I think we have a good chance of winning. It's going to be a good game."