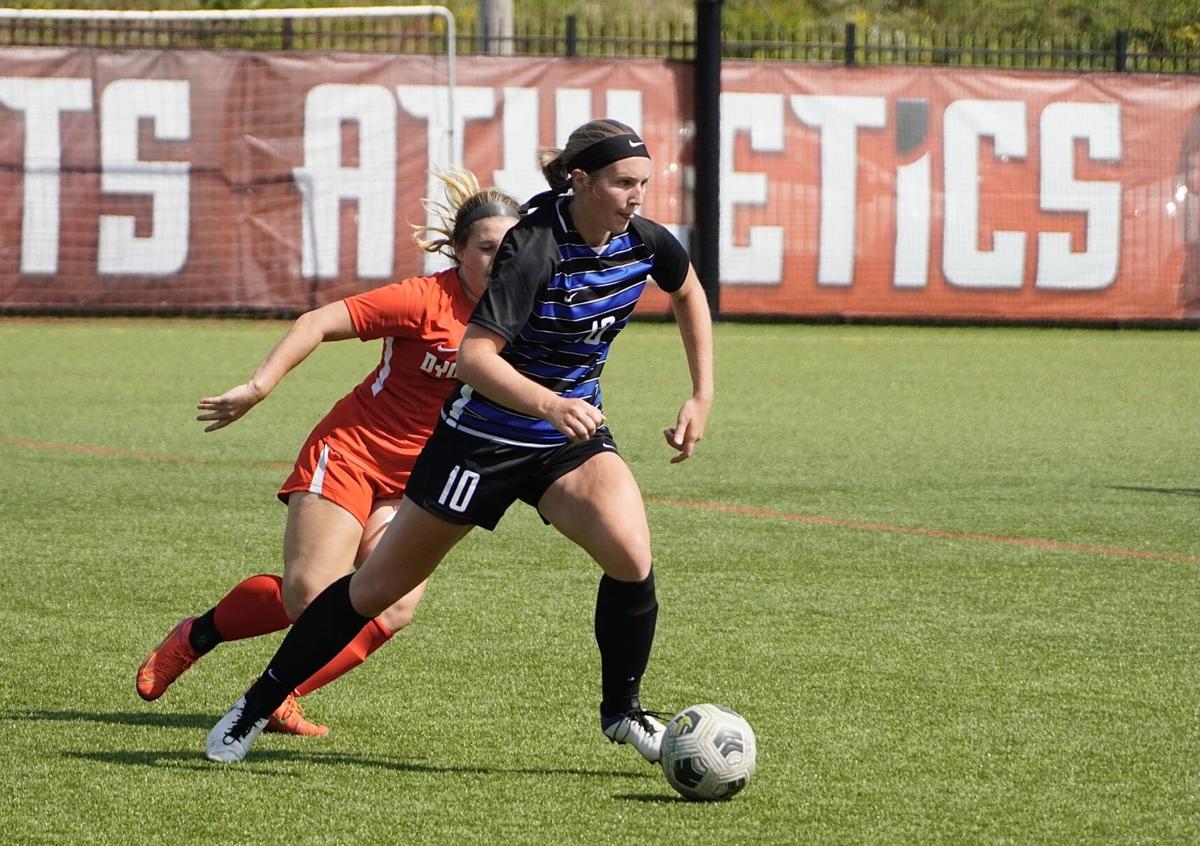 Tatyjana Scalisi's success in her first full season with the Daemen women's soccer team would, on the surface, appear to be a common situation in college soccer. Dozens of gifted players transfer each year after struggling at an NCAA Division I program and find better landing spots at a lower division.
And in many respects that's been true for Scalisi, a transfer from the University at Buffalo who's helped propel the Wildcats into the East Coast Conference semifinals against Mercy College at noon Nov. 11.
The Williamsville South grad has broken out in her junior season – her first full campaign in NCAA Division 2 – leading Daemen (9-5-1 overall) in goals (seven), assists (five) and points (19).
But her path to reach this point, two wins from a national tournament appearance, has been riddled with adversity. In a span of two years, Scalisi has been a bedrock for her mother during a cancer crisis, showed mettle in conquering personal struggles and surmounted a host of soccer hurdles. 
After graduating high school in 2019, Scalisi ultimately picked the University at Buffalo over potential suitors in Syracuse, Dartmouth and Vanderbilt, attaining her goal of playing at the NCAA Division I level.
The forward boasted a decorated youth career, playing for Empire United Development Academy, Western New York Flash Academy and the Olympic Development program while earning All-Western New York first team honors as a senior for the Billies.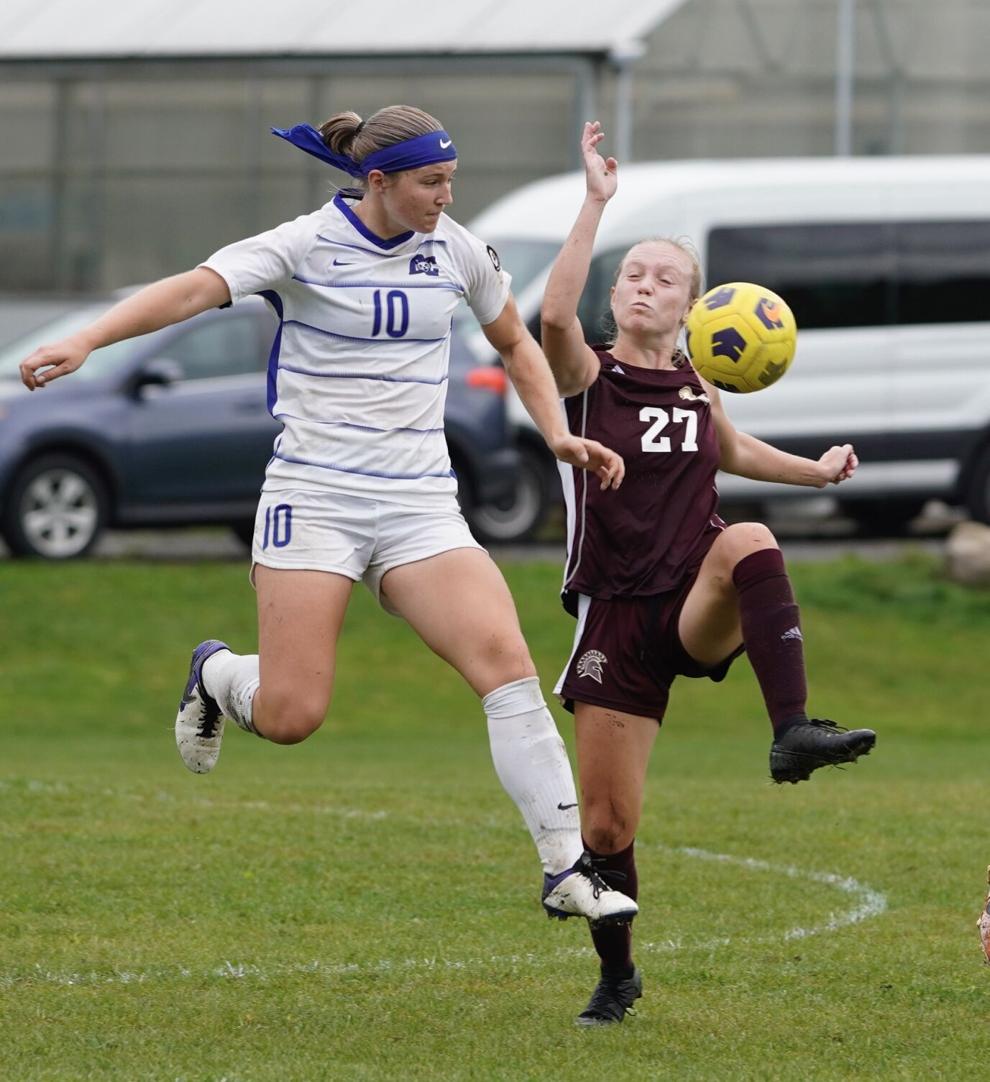 But for many college freshmen, the early going can be a rude awakening. Players accustomed to dominating in high school and club suddenly compete against equally, if not more talented players, including many with significantly more experience at the level.
Not only did Scalisi have the stressors of a typical freshman, but she had much more on her mind.
Scalisi's mother, Jennifer, had learned a few months prior that her breast cancer had returned and would require aggressive medical treatment. The Buffalo Public Schools teacher needed multiple surgeries, chemotherapy and radiation over a course of months, leaving her weak, at times bedridden and requiring regular assistance from her daughter and her husband, Chris, as the internal battle raged against cancerous cells. 
"I needed to help with my mother's care as well as provide assistance for my family with other obligations," explained Scalisi, whose younger brother John had just started attending Canisius High School.
"Soccer is very important to me, but family has always been my number one priority. My mother has always been one of my biggest supporters in my soccer career, and it was my time to support her."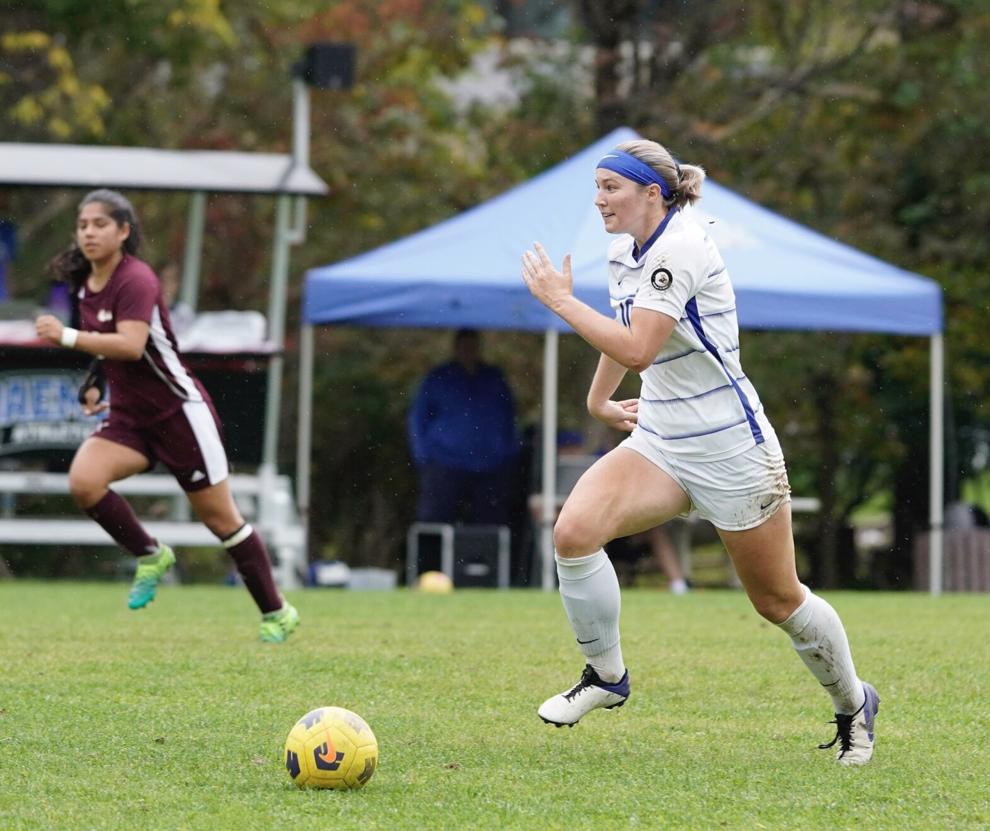 Along with intense family responsibilities and worries over her mother's health, Scalisi fought a different foe in the classroom.
She's long dealt with Central Auditory Processing Disorder (CAP-D), a complex disability in which the ears and brain struggle to work in concert to interpret sounds. Part of the disorder, Scalisi explained, involves hearing impairment, and attending classes at a large state school, where undergrad classes often exceed 50 students, bred frustration and academic difficulty. Only about a third of UB's undergraduate classes number less than 20, so the class size issue wasn't going away.
The soccer pitch was far from an escape for Scalisi at UB. The local high school standout, expecting to contribute to Shawn Burke's program from the outset, played in just 10 games her freshman year, failing to start in any and averaging fewer than 20 minutes per appearance. Scalisi saw playing time in just three of 11 Mid-American Conference games. 
"With my mom having cancer for the second time, being at a large university, playing D1 soccer, and having a disability, it was very overwhelming," reflected Scalisi.
Change was necessary. Scalisi eyed a transfer after the conclusion of her fall season with the Bulls and landed on Daemen College, an NCAA Division II school that had recruited her out of high school. A move there would keep her close to home, which was of paramount importance.
The Wildcats' Dan Dolan had been Scalisi's youth coach with Empire United, so Scalisi was aware Daemen had reached the DII National Tournament in 2019, so perhaps the step down from college soccer's top tier wouldn't be too precipitous.
"I think [the semester at UB] taught me a lot of lessons, good lessons about working hard and that wherever you go is going to be competitive," Scalisi said. 
Scalisi enrolled at Daemen in spring 2020, just two months before the Covid-19 pandemic struck. But her prospects were already improving. Her mother, after 11 months of aggressive treatment, had pushed cancer into remission, a second victory against the disease.  
Academically, the Amherst-based college proved a better fit. Daemen is about one-tenth the size of UB in undergraduate enrollment and averages about 13 students per class. Scalisi knew the smaller environment would be less intimidating and easier for her to navigate auditory hardships.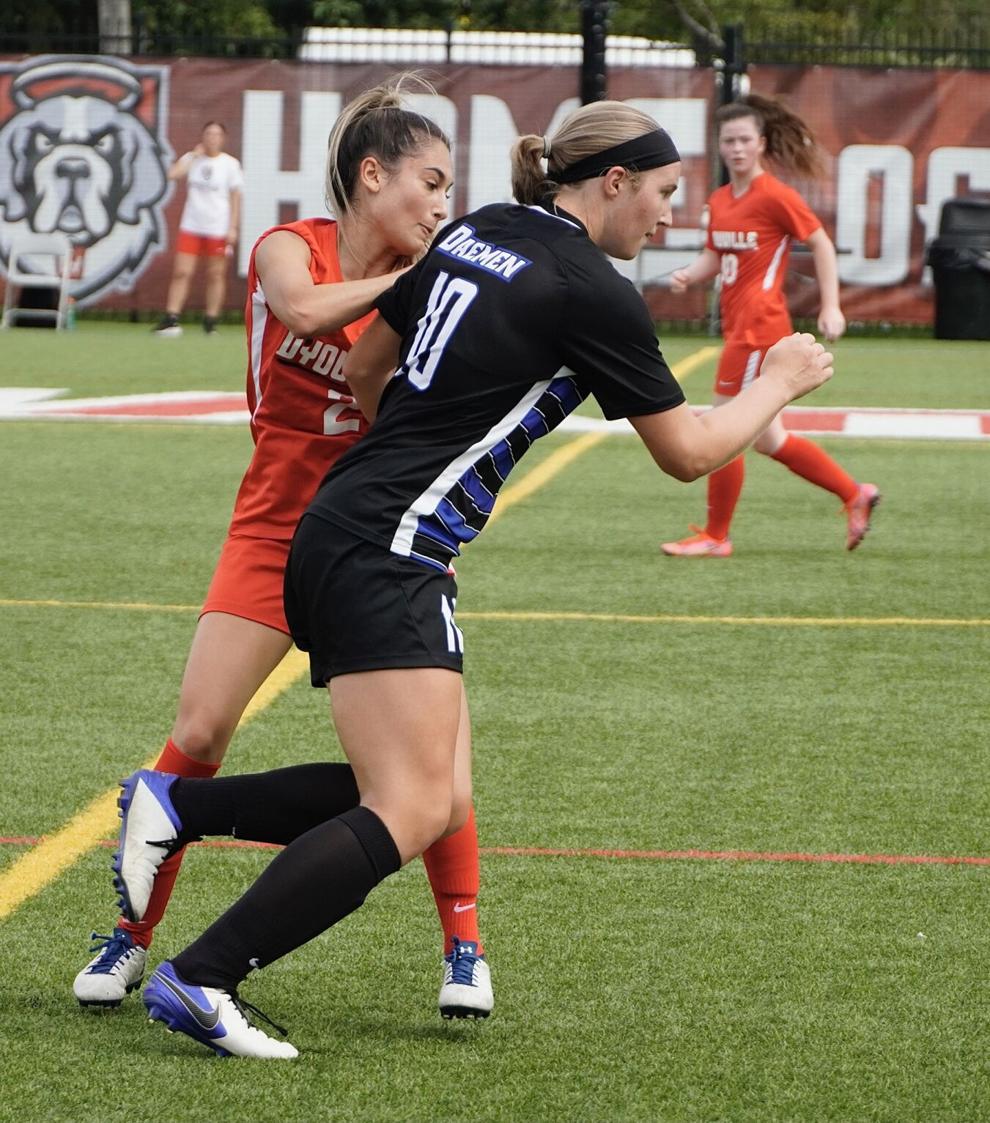 With the weight of those two situations reduced, Scalisi still had to be patient for soccer to turn the corner, and not only because the college soccer seasons were canceled in spring and fall 2020. 
"I think the transition right away was slow," Dolan said. "Last spring she struggled; we had her at striker and forward and thought that's what she'd play. She just didn't really have the speed and wasn't getting the runs."
Scalisi was seeing plenty of playing time, averaging 75 minutes across the four contests in spring 2021, but she failed to find the back of the net. Dolan decided to adjust her role in the quick turnaround from the abbreviated spring into fall's return to a full slate of games.
"She's been playing attacking mid out of a 4-4-2 and has been playing a lot better; [there's] a lot more confidence in her play," Dolan said. "She's seeing things that she wasn't seeing last spring."
Telling a striker they're no longer a striker can be tough to swallow, but Scalisi trusted Dolan that the move would augment her strengths and alleviate spring's frustrations. 
"It was a struggle at first, but this position allows me more opportunities to be more of an asset on the field to my teammates," said Scalisi. "A lot of coaches, including Dan, say I have really good vision, so my through balls tend to be very deadly, and I'm also given the opportunity to shoot, and I have more freedom and opportunities in this position than I would as a forward." 
Almost counterintuitively, Scalisi's goal-scoring prowess has returned despite her deeper role. Her 5-foot-10 frame is a threat on set pieces, and her willingness to shoot from distance has produced some highlight-reel goals, like her 25-yard, upper-90 smash against St. Thomas Aquinas. But it's Scalisi's other traits that have made her an invaluable teammate.
"Her first touch is just so good. She can dribble out of a phone booth. Her peripheral vision is very good, too; she'll see things two or three seconds beforehand, how to slip [a pass], and then find it ... her technical ability is what sets her apart," Dolan said.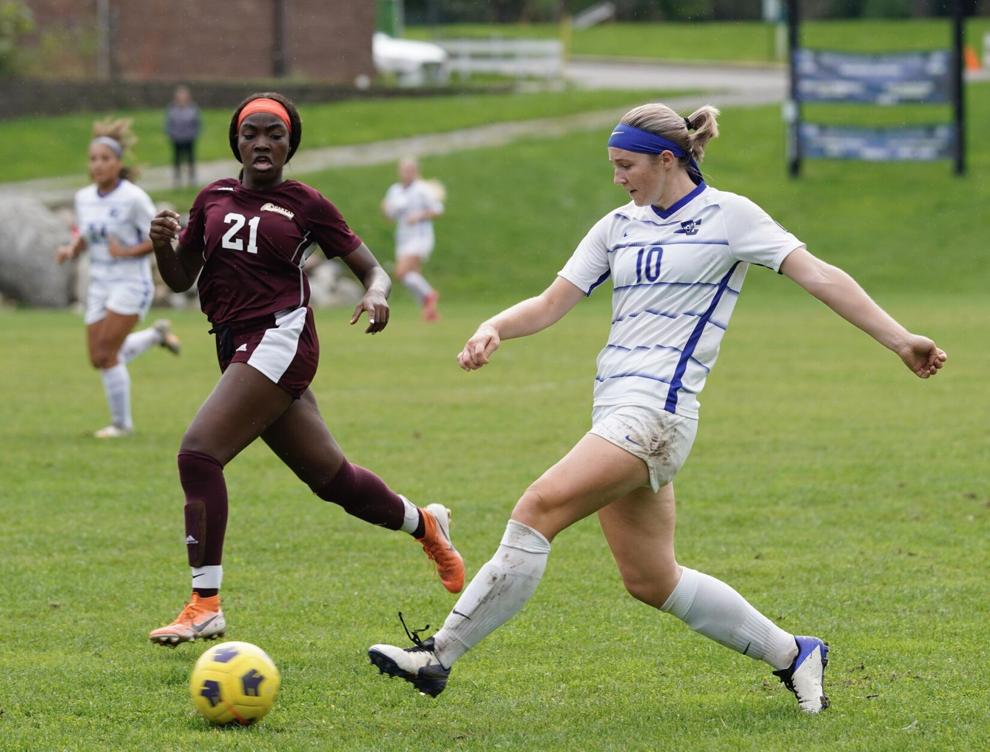 Scalisi, called "T" by her teammates and coaches, doesn't have the loudest roar of the Wildcats – Dolan said that she doesn't talk much – but she's far happier at Daemen than at UB. Her mother is now 18 months into remission and is taking a medication the family hopes will prevent cancer's return. Scalisi remains committed to helping her mother through the long-term effects of the cancer treatments, which linger even after the disease is in remission.
Even considering her outstanding junior season, Scalisi sounds equally as proud of her academic growth; she made the dean's list last spring and was inducted into Sigma Tau Delta for her performance within her English major. It's hard to know which part of Scalisi's journey is most impressive: her toughness amid trials, her selfless sense of priorities or her willingness to embrace change even if it meant backing away from her childhood goal.
Regardless, both Dolan and Scalisi are pleased about the final landing spot and share excitement for the future of Daemen soccer.
"She's been a great fit for us here," the head coach said.
"I think I have more of a role on this team compared to my previous one," added Scalisi. "I really love this team."