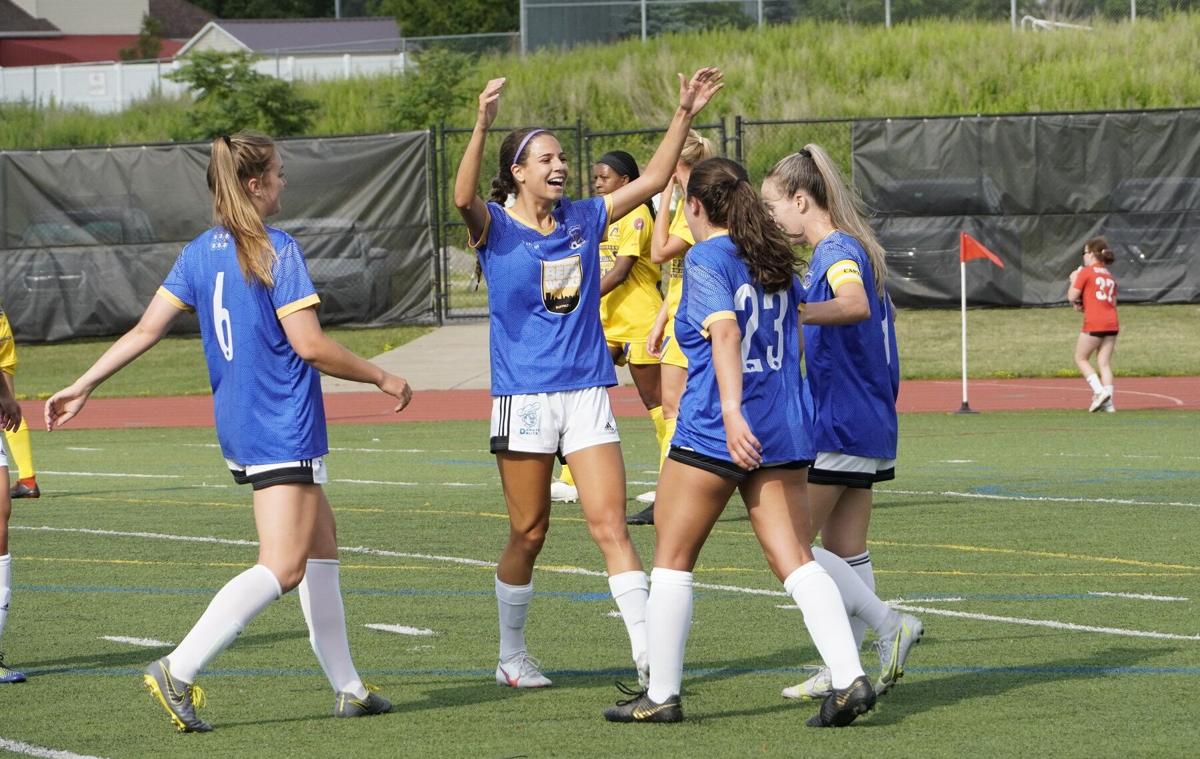 The firsts are already plentiful. It's only FC Buffalo Women's first season together as a team, and they've already captured a regular-season conference title and earned the right to host the regional playoffs. What's the likelihood a United Women's Soccer East Conference championship could be added to their mantel? 
Nikki Bartholomew's squad will have to win two postseason matches this weekend to achieve that feat – and earn a trip to the national finals in Round Rock, Texas – beginning at 7:30 p.m. Friday against Lancaster Inferno at Coyer Field (801 Grant St., at SUNY Buffalo State). Individual tickets are $10, and a weekend pass runs for $15 at FC Buffalo's website. 
"There's always a target on your back when you're leading, but I'd rather have it that way than anything else," Bartholomew said earlier this season as the Wolves, who finished with a 7-2-1 record, held their position atop the East.
Should FC Buffalo Women triumph Friday night, they'd face the winner of Syracuse DA and Connecticut Fusion at 2 p.m. Sunday at Coyer.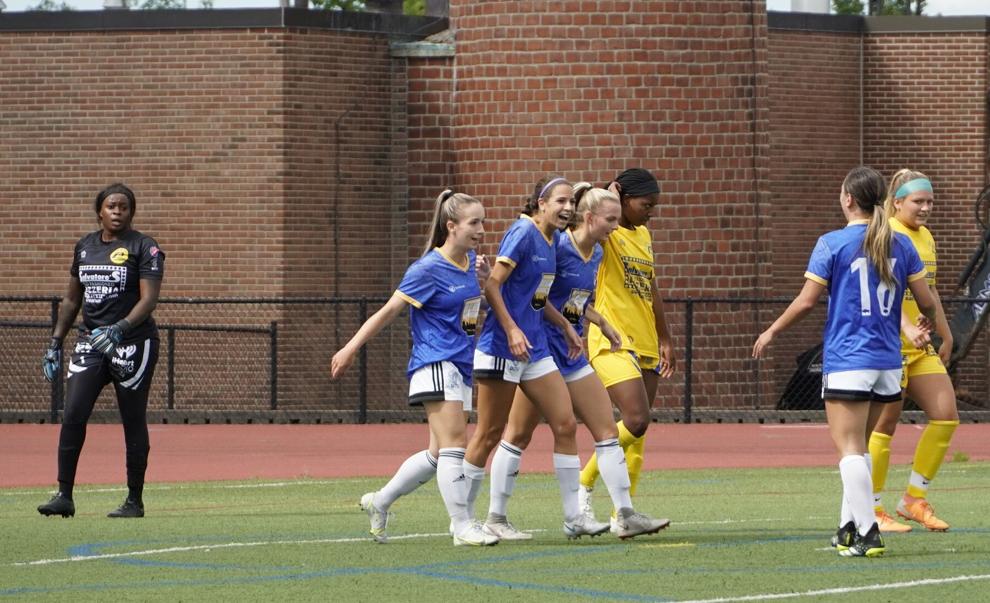 FOE WITH SOME HISTORY: FC Buffalo Women's Friday clash is a rematch against the Pennsylvania-based Inferno, a team the Wolves drew 2-2 – on a last-second set-piece goal by Lancaster standout Teresa Rook – on June 12. The ending was controversial: Bartholomew took umbrage with the foul called on Tess Ford, just beyond midfield, that preceded the equalizer. 
"I'm totally happy with the result of us scoring goals and dominating the game, but not happy with the score of the result and the officiating, and I'll leave it at that," Bartholomew said following that game. 
"I told [my players], 'You have to walk off the field with your head up, because you dominated the game,' " Bartholomew continued. "I'm a former official, to decide the game that way when you're not calling anything throughout the entire game, I have a very tough time with that. But at the end of the day, we still need to defend properly and make sure that doesn't happen."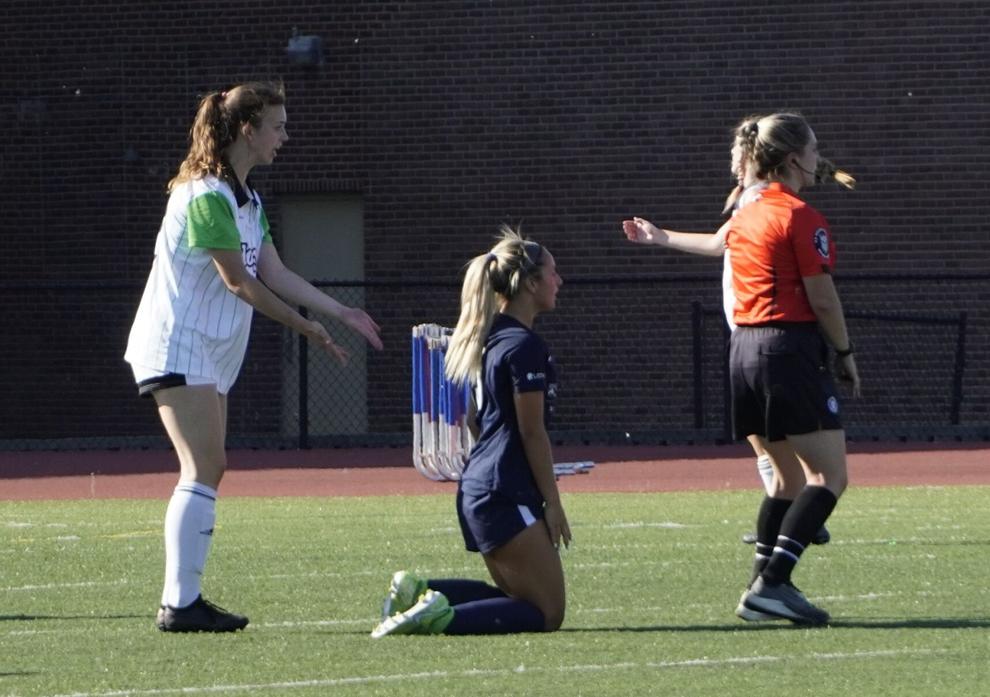 Lancaster, which wrapped up the regular season with a 4-2-4 record, sneaked into the playoffs when Scorpions SC, which beat FC Buffalo handily in Massachusetts, unexpectedly withdrew from postseason play.
Inferno forward Gianna Yurchak, who plays collegiately at the University at Buffalo, potted three goals during the regular season, good for third on the team. According to the league website, Rook paced UWS in assists, with 8. Lancaster won the UWS East Conference in 2018 and 2019, and finished as a national runner up in 2018 and a national semifinalist in 2019.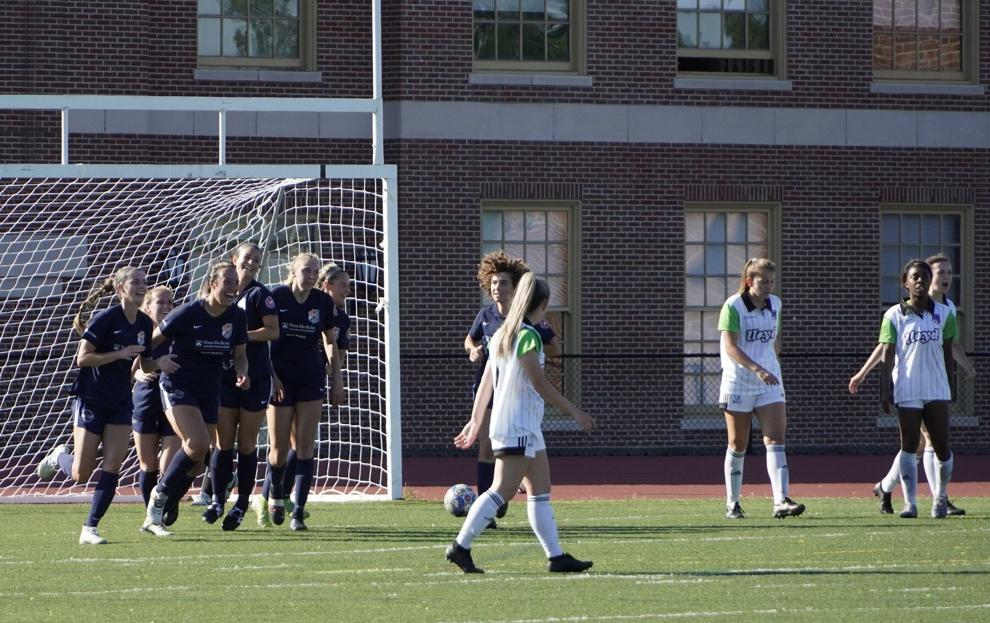 APPRECIATING ARAUJO: If there's a clear indicator of how important Kelsey Araujo is to the FC Buffalo attack, it's the difference between the 1-0 loss to Syracuse DA, when Araujo was on vacation, and last weekend's 4-0 thumping of Rochester, when Araujo returned to tally a first-half goal and wreaked havoc frequently.
The Niagara University graduate's dynamism – good for eight goals and seven assists on the season, by the Wolves' count – is what pushes Bartholomew's attack from good to lethal.
"She's unstoppable," Bartholomew said of Araujo, after the winger scored twice and added three assists in a thrashing of the New England Mutiny. "No one can keep up with her speed. She makes things happen."
Even though opponents know it's coming – it's no secret Araujo is a difference-maker given her two selections to the league team of the week – fullbacks still look stuck in mud trying to keep pace with Araujo's galloping stride, with center backs often too late to help. For Araujo, self-belief part of the battle when isolated on the wing.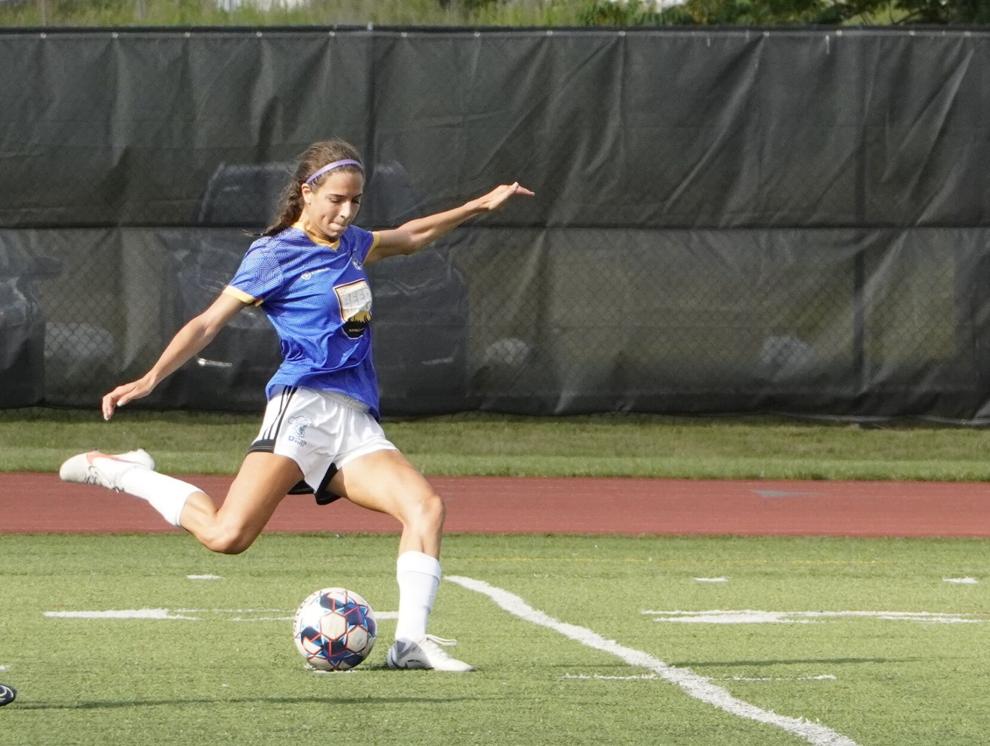 "I try to tell myself that I can outrun anyone in the league, even if I don't think I can, because I have to have that mindset if I want to beat them down the wing every single time," the Canadian attacker said in June. While her final ball may not always be smooth – she's scored twice this year on what she calls panicked "toe punts" – it's easy to sympathize given the speed at which she's making decisions and uncertainty as to how cleanly she's beaten her marker.
"I'm running so fast that I'm just trying to beat the player – even though I probably beat her by a lot of space – and I mistouch the ball, but I've been able to find the back of the net and that's all that matters at the end of the day," she said.
Araujo's speed and effort are what made her an attractive recruit to Niagara, but a more reliable final ball – whether it's a cross to a teammate or a shot on goal – has been the reward for hard work and a little more unselfishness. 
"I got more comfortable by looking for my teammates, not just always looking to shoot when I beat a girl down the line, looking for my teammates running in, that makes it easier," explained Araujo, who emphasized the trust she developed in her Niagara teammates that has carried over to FC Buffalo. 
QUOTABLE: "At this level, you don't need a ton of correction, you know when you know. I'm totally going to encourage – the more pressure I put on them, the more they put on themselves, and they already put pressure on themselves. I try to be more of a pressure relief valve." - head coach Nikki Bartholomew on how she's handled FC Buffalo Women after a few disappointing results.