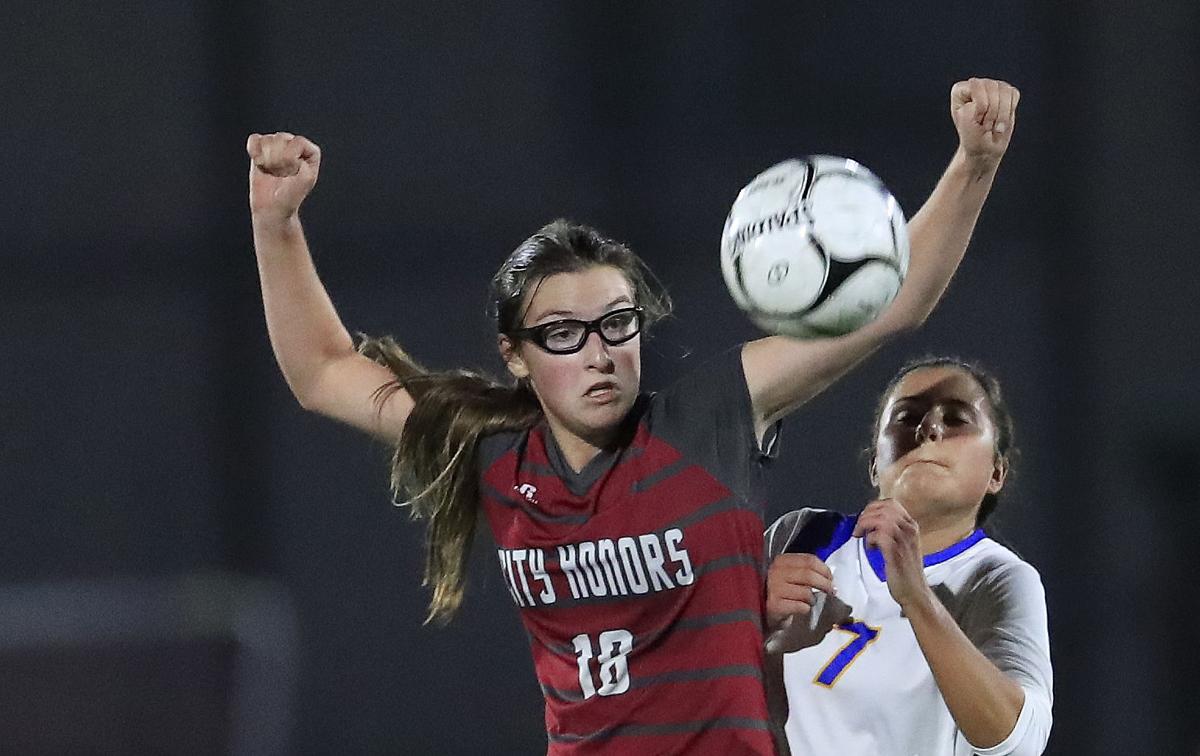 Even in a pandemic year, a late scramble by organizers has allowed the Medaille Sports Management Invitational to take place.
Several senior standouts in girls high school soccer will compete in front of college coaches at 11:40 a.m. April 18 at Sahlen Sports Park (7070 Seneca St., Elma). Each girl participating is allowed two masked spectators. The match will run 80 minutes, shorter than the boys' match, which begins at 10 a.m., because of smaller turnout among the invited student-athletes.
With just three seniors on the All-Western New York first team in the fall, the girls' version of the Exceptional Seniors Game is well packed with first teamers from all over the area, a sprinkling of Erie County with Niagara County and smaller schools on the periphery of Section VI.
Honors in parentheses are the highest earned for each player and may not be comprehensive. Statistics for the 2020 season have been added if available at SectionVSoccer.net.
Coaches: Ed Apholz (Akron High School), Maya Kamberaj (West Seneca West High School), Jason Milne (City Honors)
No. 2: Anna Schieber, Mount Mercy defender (Catholic B first team)
No. 3: Gianna Lauciello, Mount Mercy defender (Catholic B first team)
No. 4: Claire Squicciarini, Albion midfielder (Niagara Orleans first team, three goals, seven assists)
No. 5: Natalie Milne, City Honors forward (Radcliffe Cup first team in '19)
No. 6: Sara Mueller, Niagara-Wheatfield defender (Niagara Frontier first team, one goal)
No. 7: Maddie Henning, Akron defender-midfielder (Niagara Orleans first team, one goal, three assists)
No. 8: Alexis Deni, Clarence defender (ECIC I second team)
No. 9: Gabby Bigham, Clarence midfielder
No. 10: Grace Loughran, Orchard Park defender
No. 11: Mary Grace Glavey, City Honors midfielder (Radcliffe Cup first team in '19)
No. 13: Natalie Destro, Orchard Park midfielder-forward
No. 14: Rachel Chunco, Newfane midfielder (Niagara Orleans first team, six goals, four assists)
No. 15: Allison Lundmark, Southwestern midfielder (All-WNY honorable mention, 10 goals, eight assists)
Goalkeeper: Mollie Collins, Orchard Park (All-WNY honorable mention, ECIC I first team)
Goalkeeper: Tahlia Kosek, Iroquois (ECIC III second team)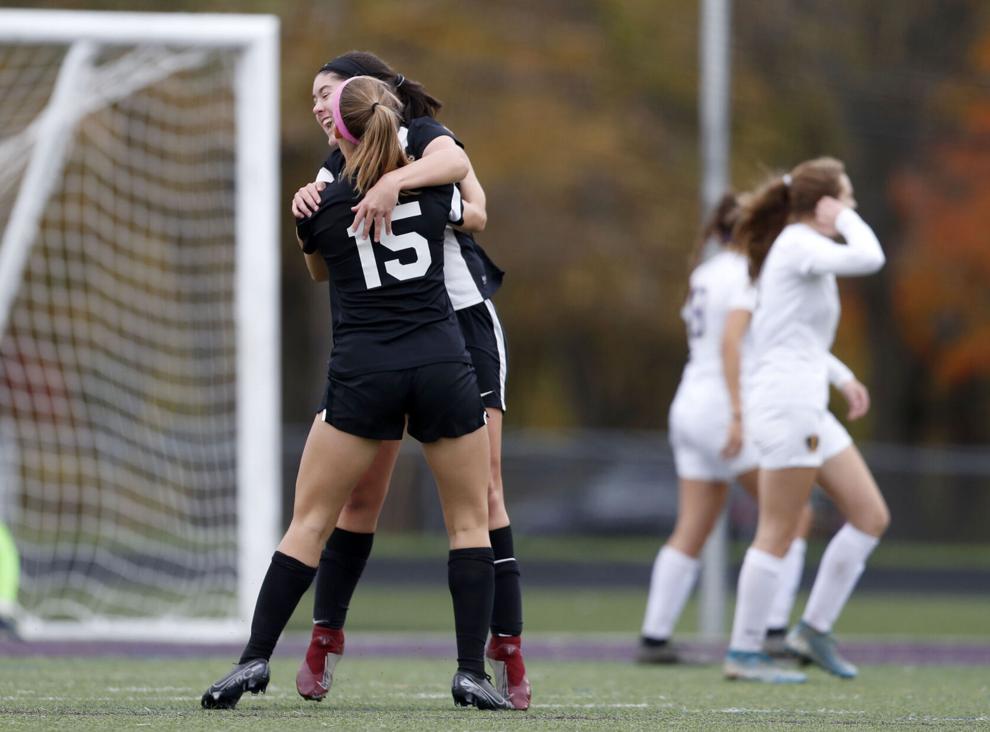 Coaches: Mark Evertt (Villa Maria College), Scott MacLean (Soccer Home, Orchard Park club), Joel Maxson (Canisius College women's club),
No. 2: Maddy Peters, Frontier defender (ECIC I second team, two goals, three assists) 
No. 3: Daucoda Ross, Hamburg defender (ECIC II first team, one goal, one assist)
No. 4: Claire Danyluk, Hamburg forward (All-WNY second team, 10 goals, two assists)
No. 5: Shae Szabala, Hamburg midfielder (ECIC II second team, five goals, three assists)
No. 6: Lily Williams, Cheektowaga midfielder (ECIC III first team, eight goals, one assist)
No. 7: Sienna Fell, Maryvale midfielder (ECIC III first team, three goals, three assists)
No. 8: Jenna Kaczmarek, Depew midfielder (ECIC III honorable mention, eight goals, five assists)
No. 9: Ainsley Pirotta, Frontier midfielder (ECIC I first team, three assists)
No. 10: Teagan Dodson, Hamburg midfielder (ECIC II honorable mention, two goals, two assists)
No. 11: Brooke Radecki, Lancaster defender-midfielder (ECIC I honorable mention, one goal, two assists)
No. 12: Kylie Keefe, Chautauqua Lake (CCAA West second team, two goals, one assist)
No. 13: Kayla Maslak, Lancaster defender
No. 15: Hailee Torres, Depew defender (ECIC III honorable mention)
Goalkeeper: Alayna Godios, Hamburg (ECIC II second team, 103 saves)