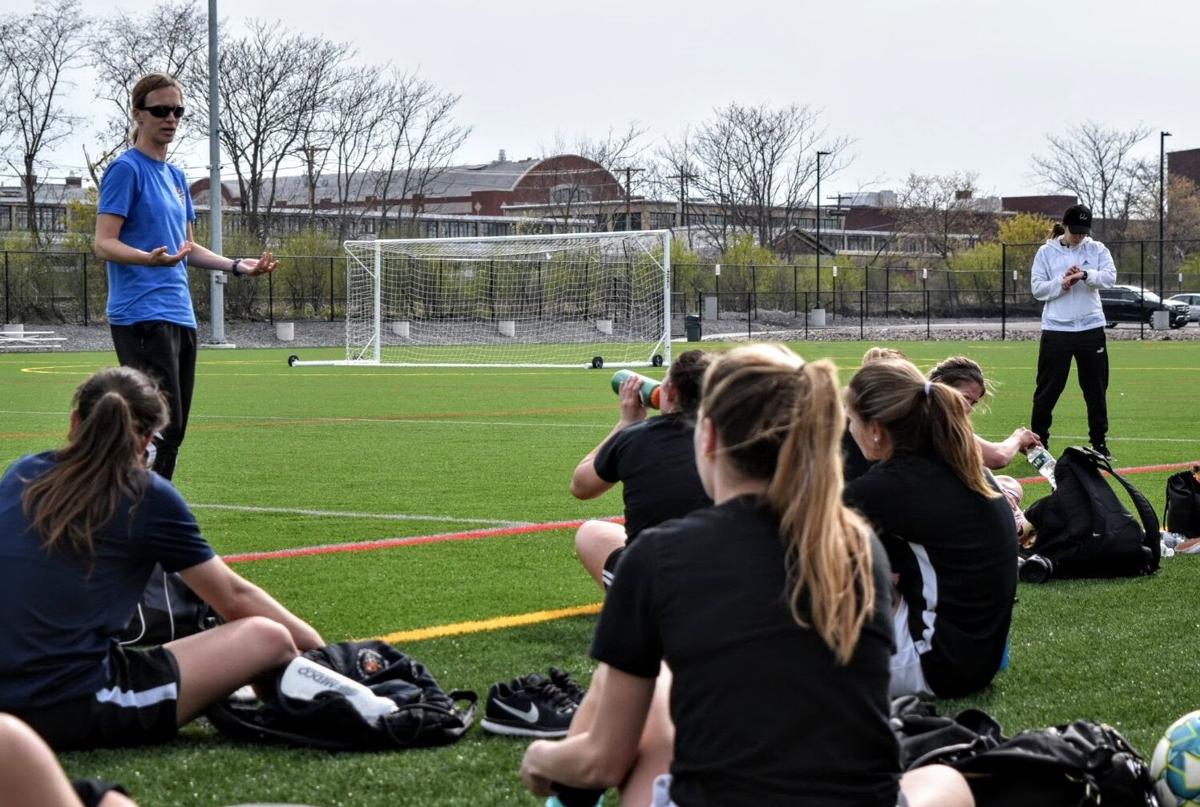 Sunday marks the start of a new chapter for Buffalo women's soccer. The FC Buffalo Women's soccer team kicks off its existence at 2 p.m. against the Rochester Lady Lancers, an established foe in amateur United Women's Soccer, at Aquinas in Rochester.
The away game will be streamed live on MyCujoo; the first home game is slated for June 6 at Robert E. Rich All-High Stadium.
Despite its semi-professional status, FC Buffalo Women's official status as a top-of-the-pyramid option is significant for the growth of the game in Buffalo, a momentum-driving force to further the improved player development by premier and town youth clubs, high schools and colleges. The void of a top-flight women's team has been evident since 2018, when the Western New York Flash Academy opted to not return its UWS side after two seasons in the league.
FC Buffalo Women head coach Nikki Bartholomew, a fixture at Algonquin Sports for Kids after a decorated playing career at the University at Buffalo, will direct a roster balanced between college-age and post-college players, with a few soon-to-graduate high schoolers sprinkled in.
The members of the team's advisory board and post-college players – Courtney Mann Rinow (Frontier, UB), Gabrielle Wilson (Holy Angels, Niagara), Kathleen DiPasquale (Williamsville North, Canisius), Dani Martinez (Iroquois, D'Youville), Jamie Boyar (Williamsville South, Daemen) and Carissima Cutrona (Williamsville South, UB), among others – all have local roots, competed for local colleges and have been integral in building the team from scratch.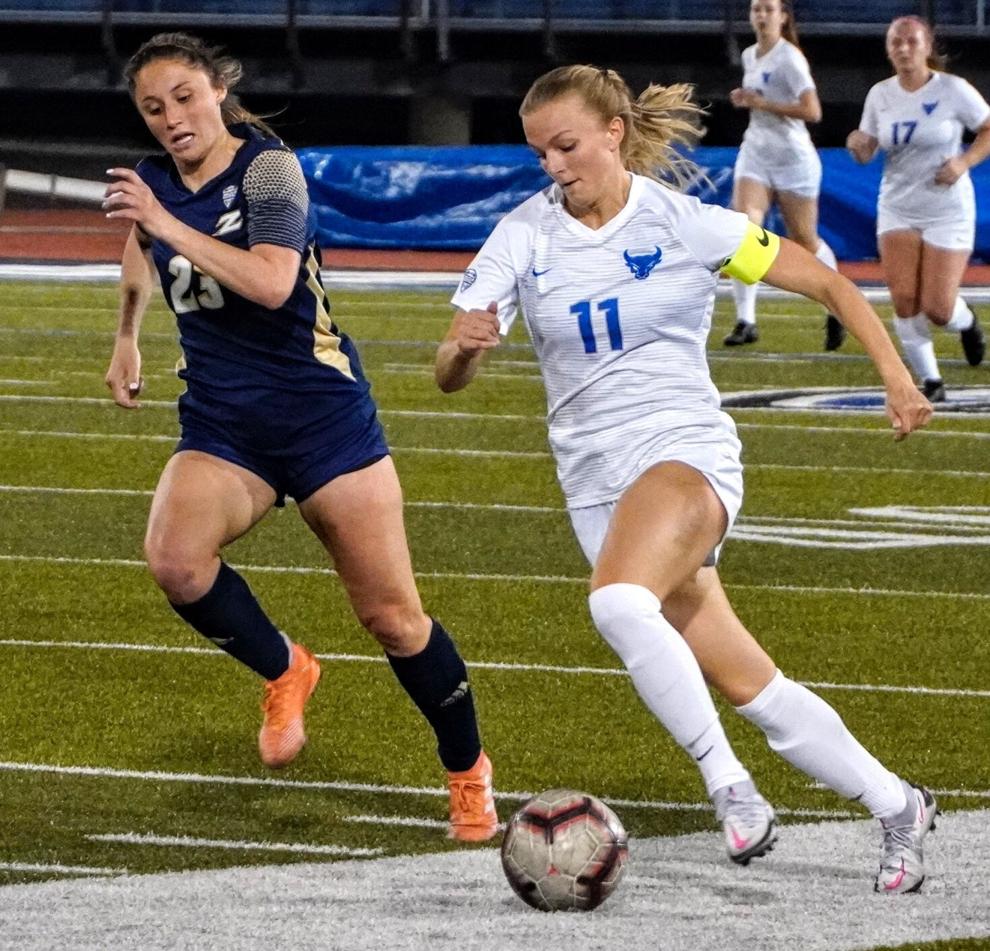 "The core group of leadership that are out of college are really the glue that's keeping everything together as far as creating bonds" among players, said Bartholomew, who said she's had a positive experience so far in working in concert with the advisory board.
Establishing leaders with deep Buffalo connections was an intentional quest of FC Buffalo owner Nick Mendola and FC Buffalo Women director of operations Liz Mantel, who knew the commitment to growing something at home would set a foundation and precedent for future players, including the growing contingent of young female players signing at high-major NCAA Division I programs.
Instead of remaining at school during the summers, the hope is for those standouts to understand there's a place in Buffalo where they can develop in the comfort of home. The return of Emma Gervase, a senior at Old Dominion who played at Nardin, is such an example.
But in the short term, the purpose of the veteran leadership is also about recapturing their competitive spirit. 
"I think a lot of players come from an environment of where 'I still play soccer because I love it' but it [hasn't been] a competitive environment, but this is a chance to get back to the competitive environment for those players," Bartholomew said.
Recent Big 4 college alumni make up a large chunk of the inaugural roster, with former St. Bonaventure captain Danielle Vis, Niagara products Kelsey Araujo and Selena Mangoni, UB grad Gurjeena Jandu and Canisius' Bailey Jordan all involved.
Complementing the cast of recent graduates is an impressive stable of active college players, starting with second team All-American Marcy Barberic, set to enter her final year at UB after decimating the Mid-American Conference in a controversial 2021 spring season. Four more Bulls starters – Kat Camper, Tess Ford, Emily Lazenby and Emily Kelly – will all feature for FCB Women, while Abby Molloy, Maya Palmer, Julia Schurr, Jessica Jones and Hope Balling have all started for Canisius.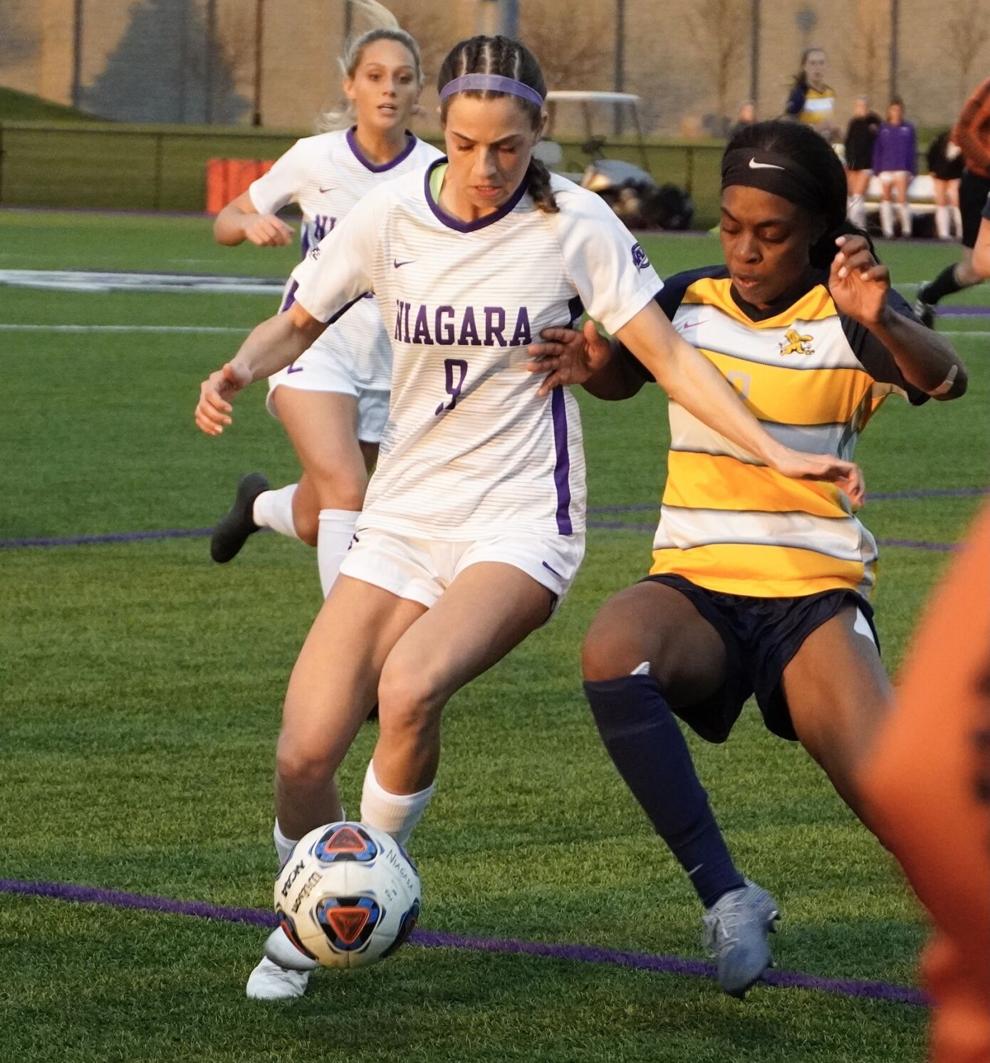 The presence of this group is vital, especially for Buffalo soccer fans who might want to follow these players into their collegiate campaigns. In other words, supporting Buffalo soccer doesn't have to be a seasonal endeavor.
"It's exciting that we want to create a growing environment here, to be able to watch [these players] next year when they're in their seasons, and creating that buzz locally," said Bartholomew.
The Wolves Women have managed several training sessions over the last two weeks to aid in the process of weaving together disparate parts, an identity-finding process that typically takes well into the summer and is unforgiving for a short summer campaign. Bartholomew said establishing those bonds is even more crucial for a women's team.
"Guys can get together and play and whatever happens on the field they leave it on the field, but as girls, we might say [the same thing], but we tie everything to emotion, and we carry those emotions with us everywhere we go," she said.
After a session at Sahlen Sports Park on Thursday, Bartholomew asked her players to approach a teammate they didn't know well, and tell them something about themselves that was unrelated to soccer. It's small and sometimes uncomfortable moments like this that begin to forge connections between strangers – in some cases, collegiate rivals – who share the love of a sport. And, while talent obviously matters, it's the fruits of these connections that can separate success and mediocrity.
Note: FC Buffalo Women has donated the front of its debut away kit, worn during Sunday's game and perhaps again later this season, to Crisis Services, which aids those struggling with mental health issues.