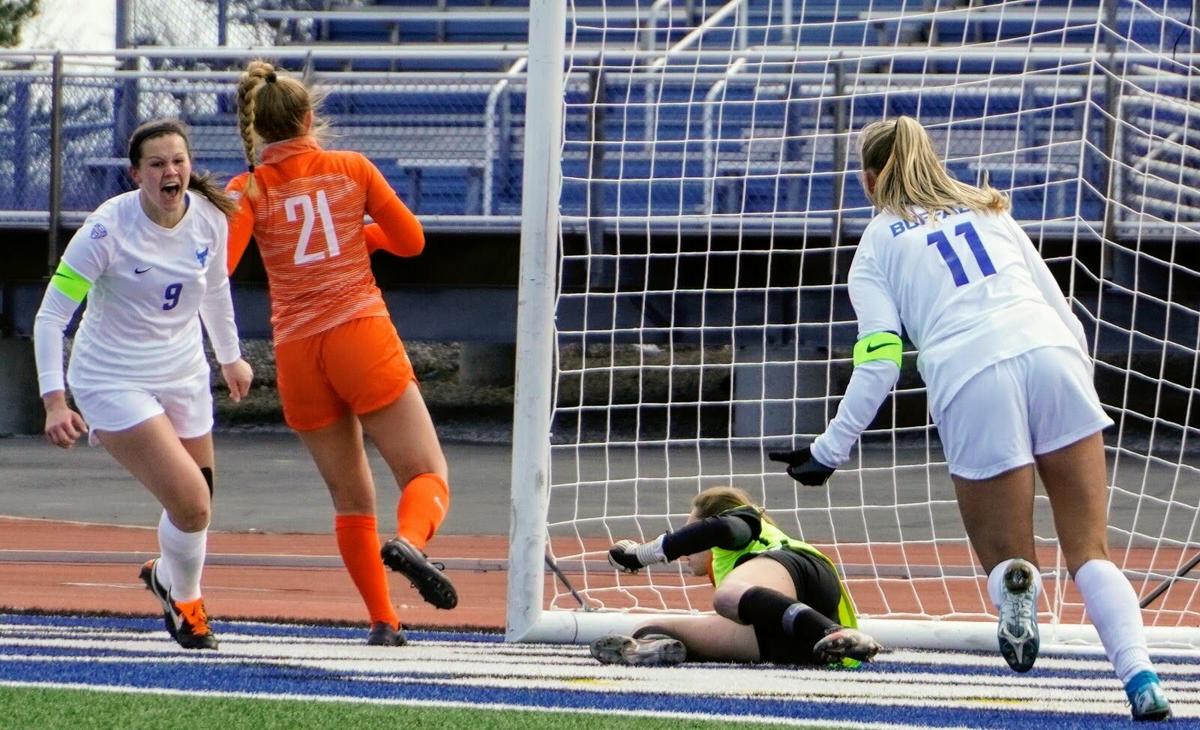 The Buffalo area's NCAA Division I soccer programs are grateful for official conference schedules and championships in 2021 after the fall campaign was postponed and, until January, there was little certainty there'd be any games at all.
Even if it's essentially half the number of matches compared to a typical year, the abbreviated slate is better than what NCAA Division II and III schools are facing with the complete cancellation of their conference seasons.
The social sacrifices demanded of college athletes during this short Covid-19 season have been intense – the University at Buffalo women's team had a starter sit out of their season opener due to Covid-19 contact tracing after possible exposure from studying with a fellow student. Administrators and coaches have had to balance the mental well-being of student-athletes with emphasizing the safety measures necessary to allow for competition to happen. 
"It involves a lot of trust, that they're making good decisions away from [soccer]," said UB women's head coach Shawn Burke, who noted that his team was directly impacted by Covid-19 in the fall, too. "If it's their boyfriend or family ... we're not going to tell the kids who they're going to hang out with. It's tough to be too critical of the decisions - we're all trying to deal with it."
The opportunity to simply be on the field has served as a strong motivator to act responsibly; after three starters missed the opener to Covid-19 protocols, the trio followed tracing and quarantining guidelines to return quickly – missing just one or two matches. "The girls really just want to be able to play," Burke said.
And in August, at the behest of the Division 1 Council, the NCAA Division I Board of Directors laid out flexible options – which were largely praised, with some dissenters – to extend the athletic careers for fall student-athletes affected by pandemic cancellations.
Regardless of their participation in this truncated season, current soccer players across all NCAA divisions can sign a waiver to receive an extra year of eligibility and will now essentially have a six-year window to compete for four college seasons. While giving student-athletes more flexibility, the decision seems to raise more questions than answers, as interpretations of the rule, especially as it applies to present underclassmen, vary.
Coaches and local college administrators in communications and compliance are still wading through the pandemic changes, discussing future plans with student-athletes and weighing the impacts of their decisions on recruiting, available scholarship money, roster balance and a litany of other factors. 
One thing is certain: Older players benefit immediately. Present seniors and redshirt seniors can now return to compete in the fall regardless of their participation in spring 2021; a pandemic-shortened season doesn't have to be their swan song. With the potential to play for another season, it makes greater sense to commit to an academic graduate program – the availability of relevant grad programs at local schools could be a big determinant whether student-athletes stay.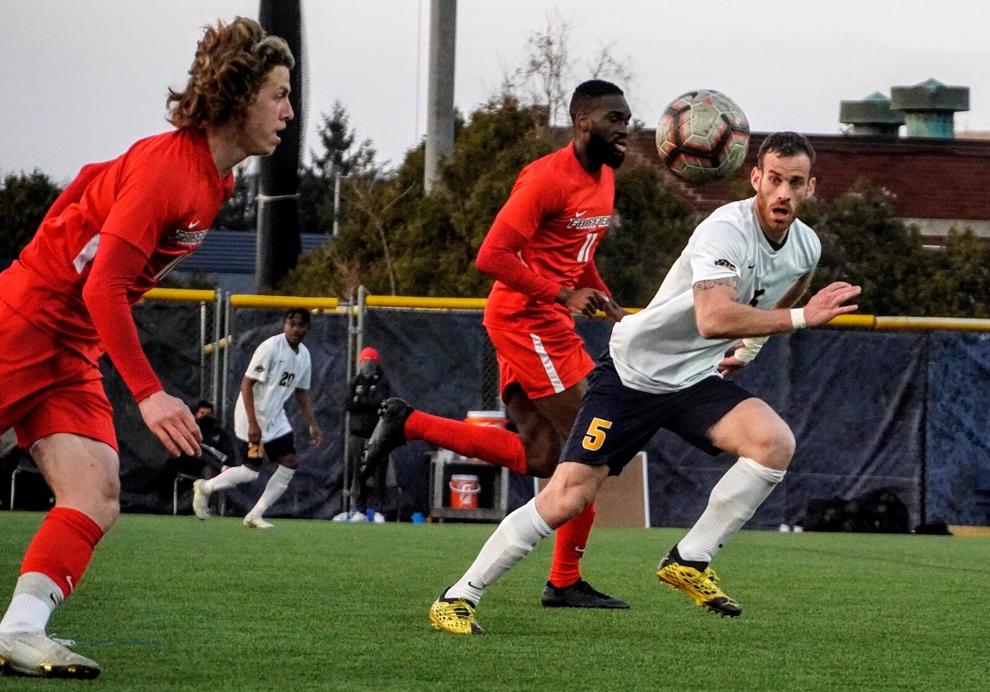 At UB, the team's two senior captains, Marcy Barberic and Gianna Yurchak, will play for Burke in the fall while attending graduate programs at the university. For St. Bonaventure, Jaaziel Thompson, Fredrik Hansen, Francesco Caorsi and Trevor Wilson are all expected to take advantage of the extra year – a huge boost for Kwame Oduro's side that should feature an older and deeper roster in fall 2021. Canisius is expected to return captain and heart-and-soul center back Alessio Atzori to continue to lead a pack of talented but unproven underclassmen.
The ruling affects other senior standouts like St. Bonaventure's Shea Currey, UB's Kaitlyn Walsh, Canisius' Maggie Canitia and Niagara's Kelsey Araujo, but their individual decisions to accept that extra season is at their discretion and might not be feasible given academic pursuits and existing post-graduate plans.
Student athletes who've been accepted into graduate schools for fall 2021 may choose not to use their extra year of eligibility at their current school, but instead compete for their graduate school, a pre-pandemic trend written about extensively in college football and basketball that could intensify. Rarely, although not without exception, have mid-major colleges like UB, Canisius and Niagara received graduate transfers in soccer.
In the meantime, there's college soccer to be played, even if it's already a choppy, mostly fan-less season riddled with postponements and financial concerns for athletic programs. Covid-19 issues at Marist College have already postponed men's and women's matches against Canisius and Niagara, which means already condensed schedules become even more hectic. For instance, the Purple Eagles men will play at least four games in eight days to begin April, and that doesn't factor in a potential makeup date with the Red Foxes.
All Big 4 colleges are eligible to compete in postseason tournaments, albeit with vastly different structures. The UB women must win the Mid-American Conference's East Division (six teams) to reach the conference final against the winner of the West Division. For Canisius and Niagara, a top-eight finish in the 11-team Metro Atlantic Athletic Conference qualifies for the postseason. St. Bonaventure, in the Atlantic 10, must finish in the top four of the 13-team gauntlet. 
Here are five of the biggest matches remaining in the shortened season:
March 28: Niagara men host Canisius
April 1: University at Buffalo women host Kent State
April 4: University at Buffalo women at Bowling Green