When Jordan Acevedo crumpled to the turf and remained there for several minutes, harsh realities began to set in for his FC Buffalo teammates – especially the four who play alongside him at Niagara University. First and foremost was genuine concern and compassion for a well-liked soccer player, and second was the timing, which could not have been worse.
Acevedo tore the anterior cruciate ligament in his knee on July 24, just before halftime of FC Buffalo's NISA Independent Cup clash vs. Livonia City FC, meaning he'd miss the approaching Niagara men's soccer fall season due to the roughly eight- to 10-month recovery. It was a heartbreaking turn for a player whose devotion shined through in a love letter to the game he wrote for the Purple Eagles website in 2020, in which he said he kicked around a potato at his parents' wedding as a 1-year-old.
Technically a senior in the Covid-19 spring season, the captain Acevedo had planned to accept the NCAA's extra year of eligibility to lead the Purple Eagles, who were coming off a sterling 5-3 campaign that ended against eventual Metro Atlantic Athletic Conference champion Monmouth in the quarterfinals.
"It's definitely difficult to see one of your best friends, and also a great soccer player, not be able to continue to do what he's good at," said Jayson Repine, Acevedo's close friend and teammate with both FC Buffalo and Niagara. "He had a great summer and a great last season, so that [injury] was hard emotionally, because you feel for the guy."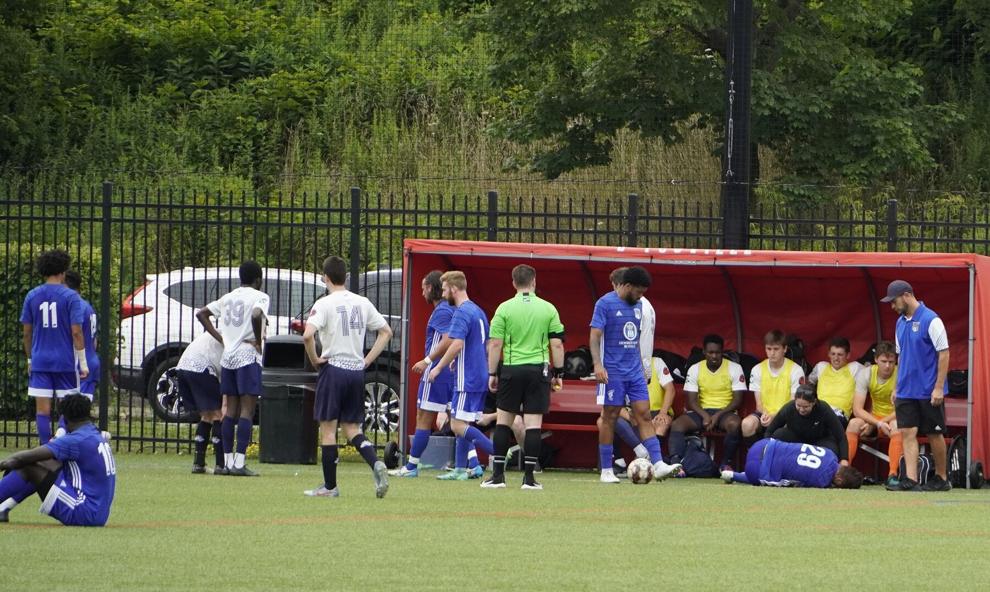 Still, Niagara – which plays three home matches over the final stretch of the 2021 regular season, beginning at 7 p.m. Oct. 23 vs. Iona – had to respond in some fashion, with a sudden gaping hole in their lineup and the fall slate rapidly approaching. That meant filling a leadership void – an area in which Acevedo exceled along with his first-team All-MAAC soccer prowess – as well as organizing a defense heavily reliant on Acevedo's guidance.
The captaincy fell to the junior Repine, who has a natural ability to galvanize players around him, perhaps in part due to his ROTC background and his dogged work rate. Despite intangibles in his favor, there were concerns surrounding Repine on the field, especially since he's essentially a man without a position.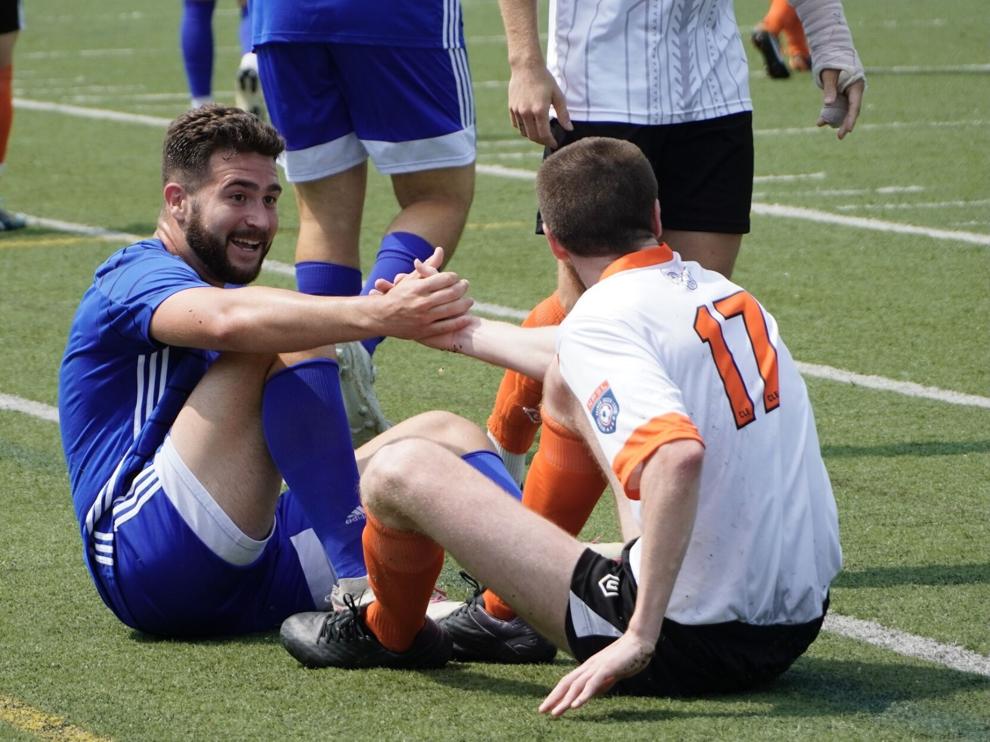 FC Buffalo deployed him as a super-sub striker this summer; Repine rewarded them with six goals, many of which saw him find excellent positions in the 18-yard box. But at Niagara, Repine had done a little of everything, playing as one of three center backs in the Purple Eagles' 3-6-1 and also earning some minutes in a front line with an increasing number of compelling options.
Daunting exhibition and out-of-conference schedules quickly proved that Bill Boyle's team would need time to return to the level of when Acevedo donned the armband. A scoreless draw against NCAA Division III Hobart and a 5-1 loss to Brown were the most concerning results, while narrow losses to powerhouse Akron and Syracuse showed glimpses of the spring form that had Niagara on the rise. Boyle admitted that he underestimated the impact of losing Acevedo.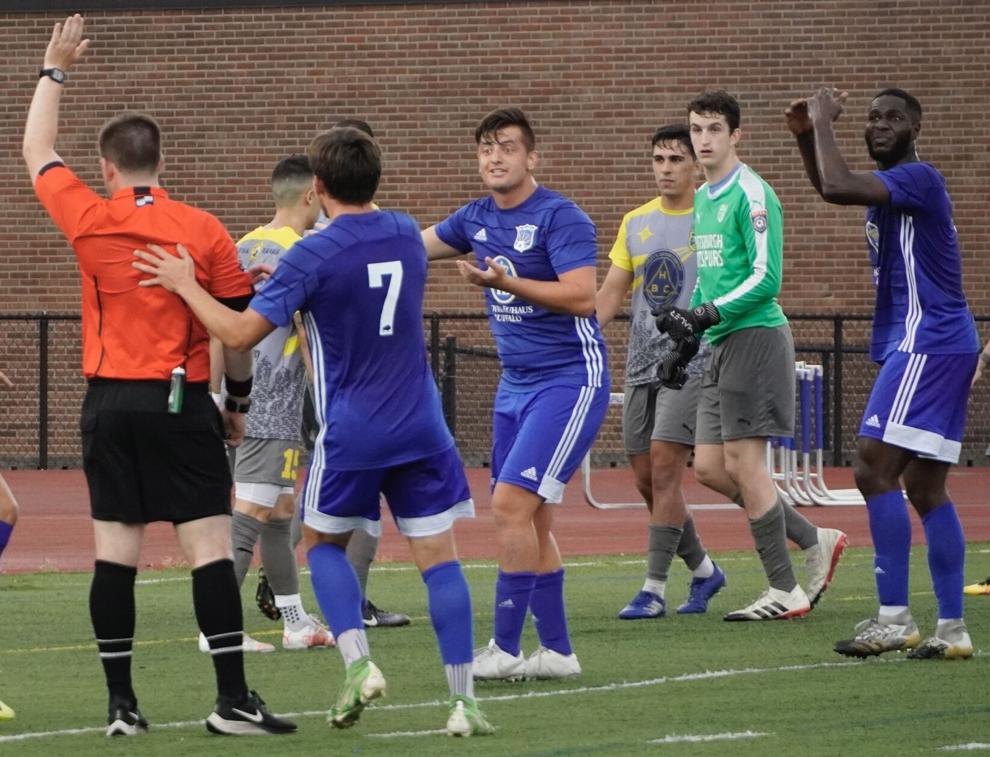 "I love the guy, but I didn't know [losing him] would be that big of an impact," Niagara's sixth-year head coach said. "I thought we were pretty deep in the back line, but it's all guys who need game experience. Rafa [Freitas] is the only one that has a lot of game experience. Jayson is not really a center back.
"Jordan's loss was massive; he kind of calms everybody down – 'we get the [defensive] line up, we get the line on track,'" Boyle added. In addition to the defense's relative inexperience, the spacing along the back line has been a major trouble spot, said Boyle, as well as some downright bad luck.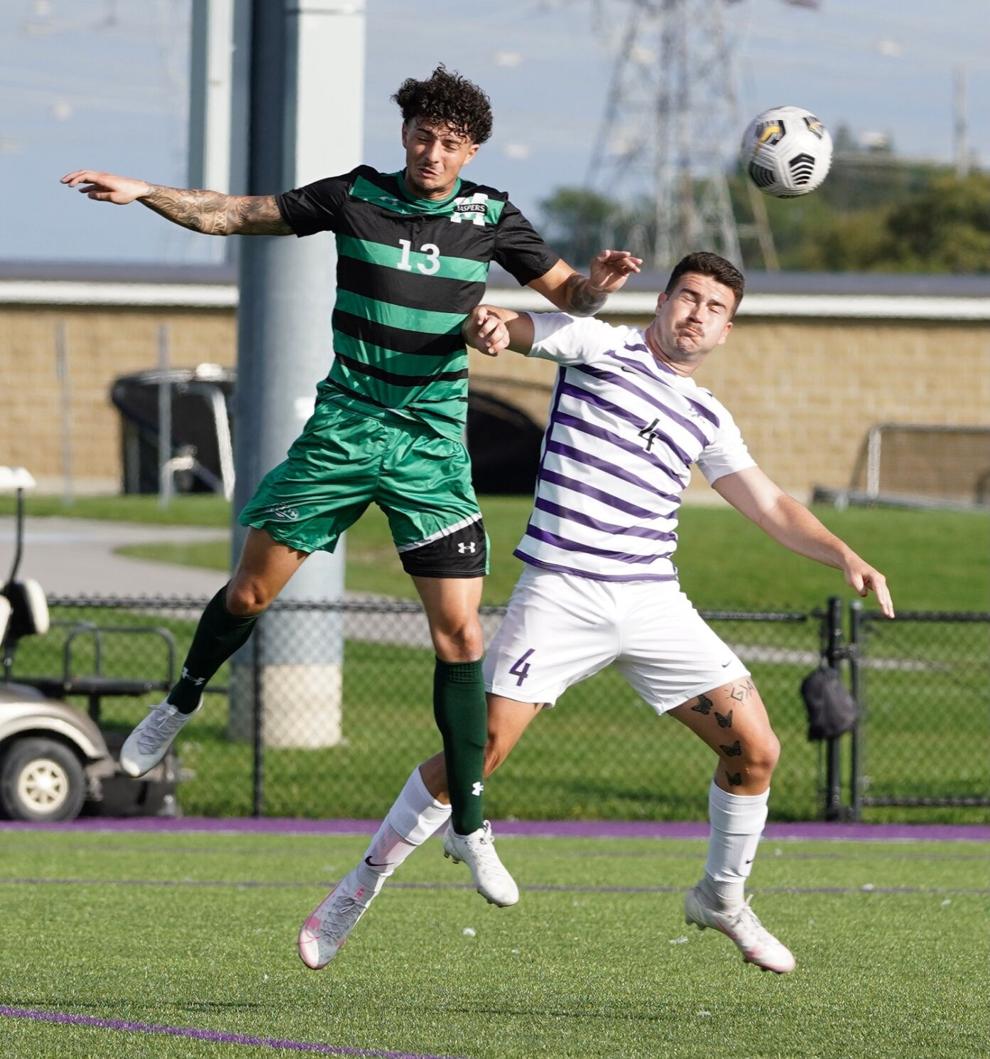 "We were just all over the place defensively," Boyle said. "People keep telling me how good we look at times, against Charlotte and against Syracuse, against really good teams. 'You guys look great for good spurts,' but then we make those mistakes and we foul someone and they get a set piece and it goes off someone's abdomen and into the goal."
For Repine, the early positional shuffling early in the season meant some frustration, but the new captain's toughness impressed Acevedo, who's been around the team all season.
"I think [Repine's] resiliency this season is notable," Acevedo said in a message. "The kid scores six goals for FC Buffalo this summer and then gets shuffled around from front to back at Niagara. A lot of players would've just given up, but he's fought for that [center back] spot back and I think it's the right fit for him."
From a leadership standpoint, self-doubt has crept in occasionally for Repine, especially when he's been shepherded by Acevedo so far in his career. "That's a big ask," answered Repine when asked about the challenges of replacing Acevedo's leadership. "There's of course doubts at some points, like 'Can I do that? Can I do the same job that he did?' but I've had a lot of good support from my teammates and some good trust."
Acevedo's friendship with Repine has been crucial since July, with the latter helping Acevedo with everyday activities before and after his surgery, and the former encouraging Repine as he assumed unfamiliar roles and burdens.
"Jay's my guy – he's my best friend on and off the pitch so it makes it easy to give him advice and criticism knowing that it's all to help him get better," said Acevedo, who plans to play his final season at Niagara next fall after this year's medical redshirt. "He's a natural leader so I just make sure to tell him every day that it's OK to step up and be that guy on the field and communicate – people trust him."
In many ways, Acevedo and Repine share a similar leadership style. "We understand the individuals, so I can't treat someone the same way I treat the other," Repine explained. "It's gonna be different, right? Maybe Kyle Hofschneider, I could yell at him all day and it'll be fine, but if I yell at [German transfer] Jelldrik [Dallmann], he's not going to like it, and he shuts off. I think it's more about understanding and being personable, and knowing the guys around you and actually caring."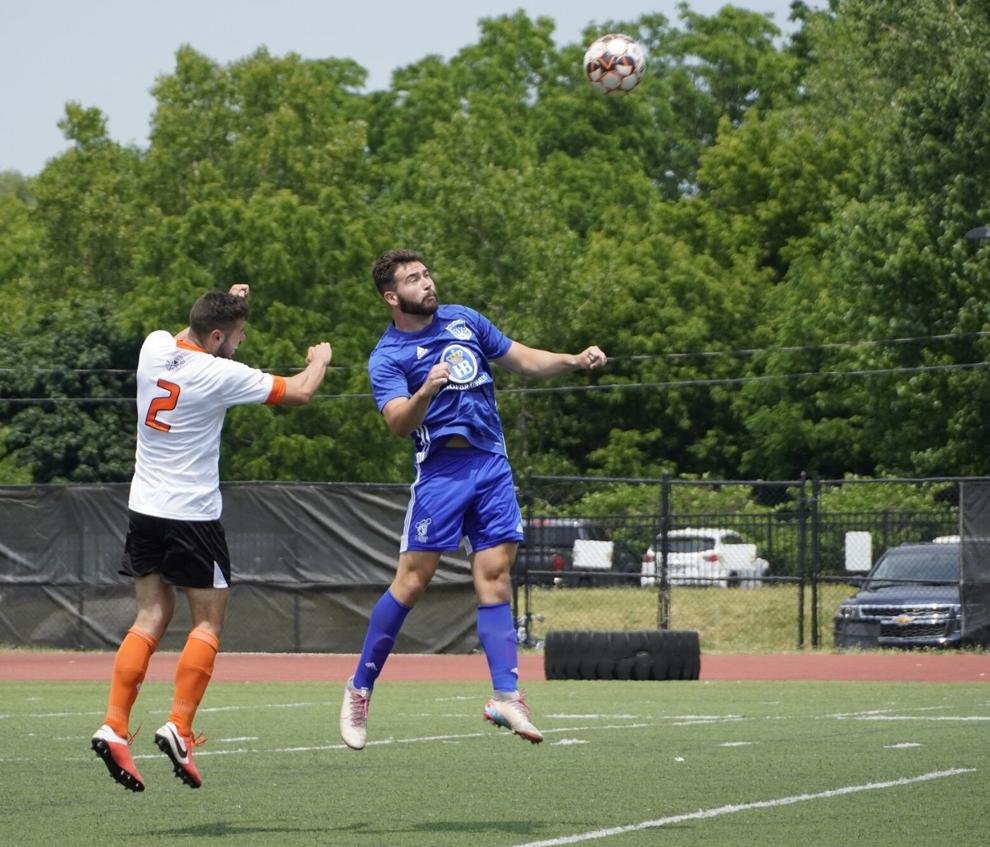 At 3-3 in MAAC play and two top-of-the-table foes remaining on the schedule in Marist and Monmouth, Niagara could be in a dogfight to qualify for the postseason by finishing in the conference's top eight. The Purple Eagles' inconsistency has been maddening, with exceptional matches, like a 2-1 win over Manhattan at home, balanced out by defeats to Fairfield and St. Peter's, two programs with overall losing records.
If anything gives Boyle hope, it's that Niagara was anything but outclassed against Monmouth last year, and the Hawks remain among the class of the MAAC. By that logic, the Purple Eagles can be confident that they can compete with the league's best.
"Monmouth, we know that we can play at that level," Boyle said, referring to the pair of one-goal losses in the spring. "If we can get that kind of confidence across the field, we've got guys who can go one-on-one, we can isolate guys and do things like that. Monmouth's doing that and then they defend as a unit. That gives us our expectations – they might be playing the best in our league right now, but we see that if we play the way we can play, we can beat anyone on a given day."
And thanks to the challenges of the non-conference slate and some of the bumps in the road, Repine emphasized that Niagara's better than its 5-8 record might indicate.
"I think we played good opponents and we lost, but we played good opponents and we learned from each game," he said. "Now we'll play teams in the MAAC that we're not going to be afraid of."