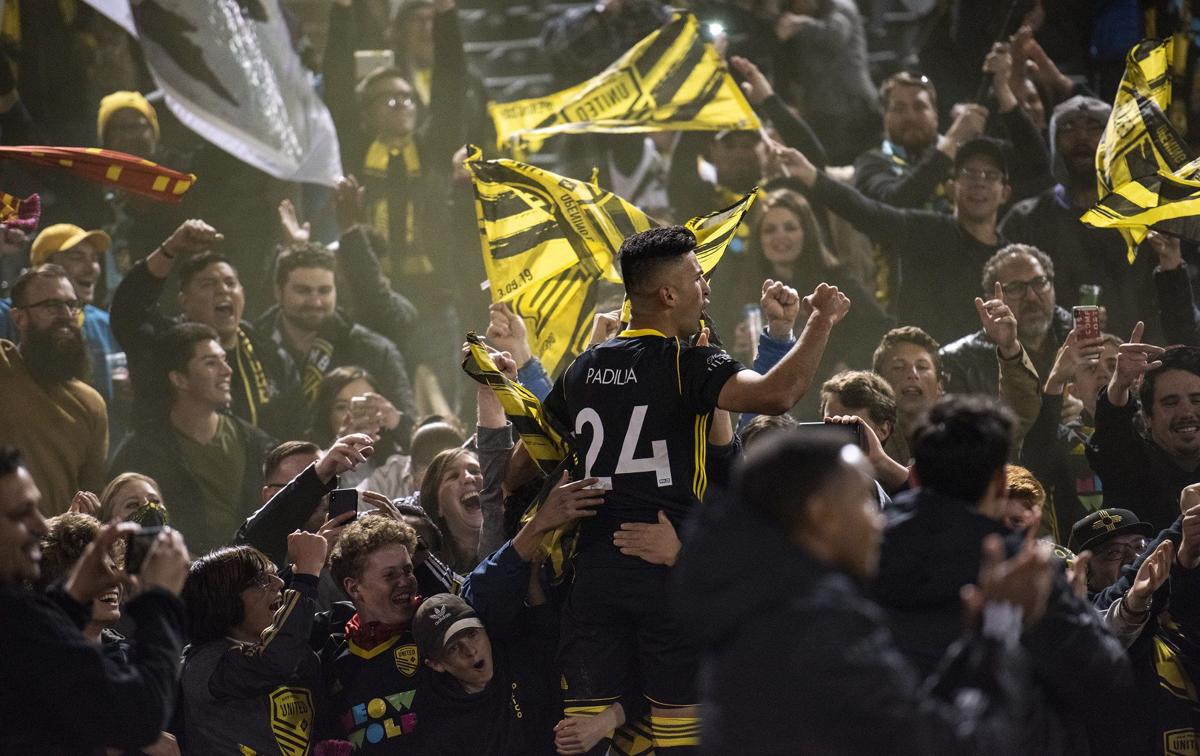 Almost two decades have passed since Buffalo last boasted a professional men's soccer team. Now that two real estate developers have the franchise rights for a United Soccer League team in Buffalo, that drought seems likely to end.
Connecticut-based John McClutchy and Buffalo-based Dennis Penman bought the conditional rights to start a franchise in the United Soccer League Championship, the highest level of the three-tier league that sits one step below Major League Soccer in the U.S. Soccer pyramid.
The USL, which reorganized significantly last fall after the demise of competing North American Soccer League, has experienced a surge of growth, with expansion Championship clubs also set for San Diego and Queensboro (NYC), among others. World soccer icons – such as Landon Donovan and David Villa – have joined in coaching and ownership roles, respectively, for other clubs.
This USL endeavor differs significantly from the Buffalo Blizzard of the 1990s and their predecessors, the Buffalo Stallions, in the early 1980s, the last two professional men's teams here. That pair competed indoors in small leagues that simply tried to stay afloat financially – at their peaks, both clubs surpassed 8,000 in average attendance, high marks for their respective eras, but those levels proved unsustainable. The nostalgia of those teams, however, has carried on to this day.
Another frame of reference is the Rochester Rhinos, who won the prestigious U.S. Open Cup in 1999 and participated in the United Soccer League – albeit in a different competitive landscape – from 2005-2017. Not long after announcing a hiatus, owners David and Wendy Dworkin agreed to join USL League One, a step below Championship, likely in 2021.
The story of the team's unraveling, via the Rochester Democrat & Chronicle, is a deeper look into the innate challenges of running a minor league soccer enterprise.
This United Soccer League endeavor in Buffalo, on the other hand, is in a 36-team outdoor league featuring a number of growing soccer markets and a powerful ally in Major League Soccer (several MLS reserve teams compete in the USL Championship). Attendance figures for 2019 Championship teams ranged from 500 fans per match to more than 12,000, with the average at roughly 4,500, according to Soccer Stadium Digest.
FC Buffalo has long been the top men's team in the area, operating as a professional organization that fields teams with amateur players. The Wolves, who just celebrated their 10-year anniversary with a preseason trip to Germany, compete in the National Premier Soccer League against nearby cities such as Erie, Cleveland and Rochester.
Club founder-owner Nick Mendola reacted to the news of the United Soccer League's pending arrival.
"We've had some intriguing discussions with John and Dennis about the project and a soccer-specific stadium of that scale in Buffalo would be a such a terrific addition to our landscape," Mendola said. "We've loved growing FC Buffalo for 10-plus years, so it's no surprise that the combination of our incredible hometown and this exciting sport combine to make an attractive proposition for the USL."
As The News' Jonathan Epstein reported in his companion piece, the USL franchise agreement for Buffalo is contingent on the creation of a 10,000-seat, soccer-specific stadium, as well as economic feasibility studies that are already in the works. Penman and McClutchy, who've worked together on real estate projects since 1976, have already identified four potential stadium sites either in – or within close proximity of – downtown Buffalo.
"Like our league, Buffalo is growing and the prospect of contributing to that growth with a USL Championship club is exciting," said Justin Papadakis, the USL chief operating officer, in a statement. "We know that there's a lot of work to be done before a franchise can become reality, but the opportunity to unite Buffalo and energize its soccer community around a professional club has great value for the city's future."
Should the pieces fall into place according to the developers' and the league's timeline, the Buffalo USL team would debut in 2023.
Although Buffalo can trumpet strong involvement in youth soccer, premier club soccer, men's adult soccer and high-level men's amateur soccer, the developers are eager to "close the loop," in Penman's words.
"We're there to round out the soccer experience for the residents of the Greater Buffalo area," McClutchy said. "We're there to bring a professional team in to bring excitement to the general population as well as those who are soccer-centric."