Helping a program recover from the mental toll of an 0-17 season is a Herculean task. Repeated losing cultivates bad habits, rattles confidence and invites division; those looking for silver linings from a winless campaign are grasping at straws.
Choosing a young captain, who felt the brunt of all 17 losses as a freshman starter, to shoulder responsibility and push the program forward is asking for a special individual.
But that's the reality for Daemen College men's soccer and first-year captain Derek Bartlo, a Canisius High School product and two-year FC Buffalo player, who leads the Wildcats (2-6, 1-3 in ECC) into Saturday's clash against St. Thomas Aquinas at 1:30 p.m. at Karrer Field at Park School (4625 Harlem Road, Amherst).
For Bartlo, who wears his emotions on his sleeve, a consistently positive approach is part of the recipe for recovery. 
"There's a responsibility for myself and our other leaders to express positivity throughout the year, whether that's in our rough patches or our successes," said Bartlo, who was elected captain with goalkeeper Marcos Lerma Escobar by his teammates in August.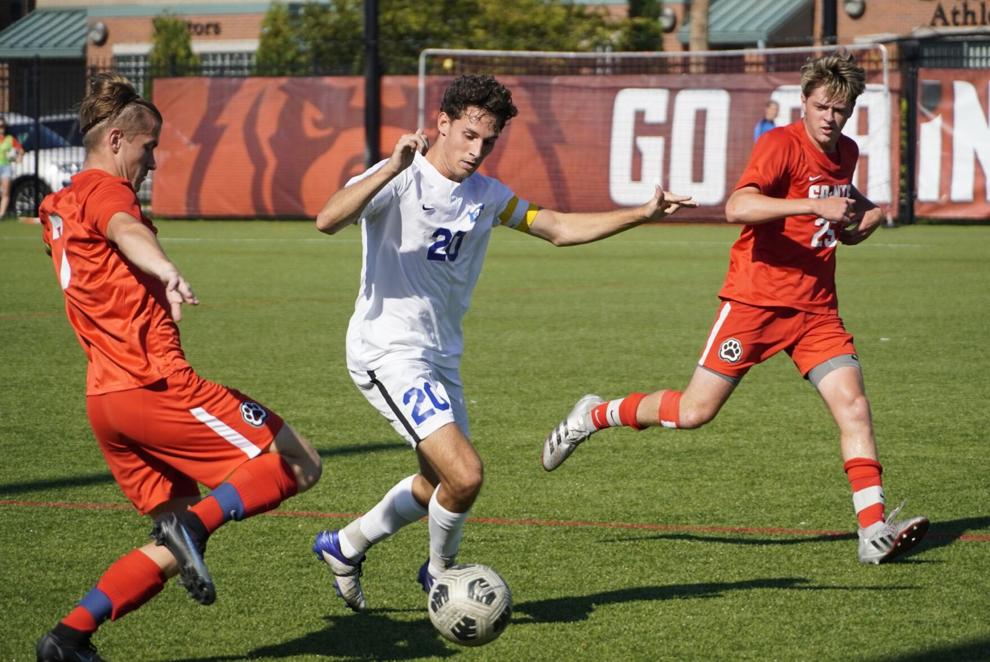 "During wins or losses, we need to have the mentality that we address what needs to be covered and move on to next game instead of harping on [that] game. Negativity just brings the team down more a lot quicker than positivity brings a team up."
Barring a major personnel change or a blue-chip recruiting class, the rise to success – whether that's measured by a winning record overall, a postseason berth or a conference title – is rarely linear. A 3-2 mark during the bizarre Covid-19 season was a step in the right direction, a reminder of what's required to win, but ultimately a small stepping stone in a long process.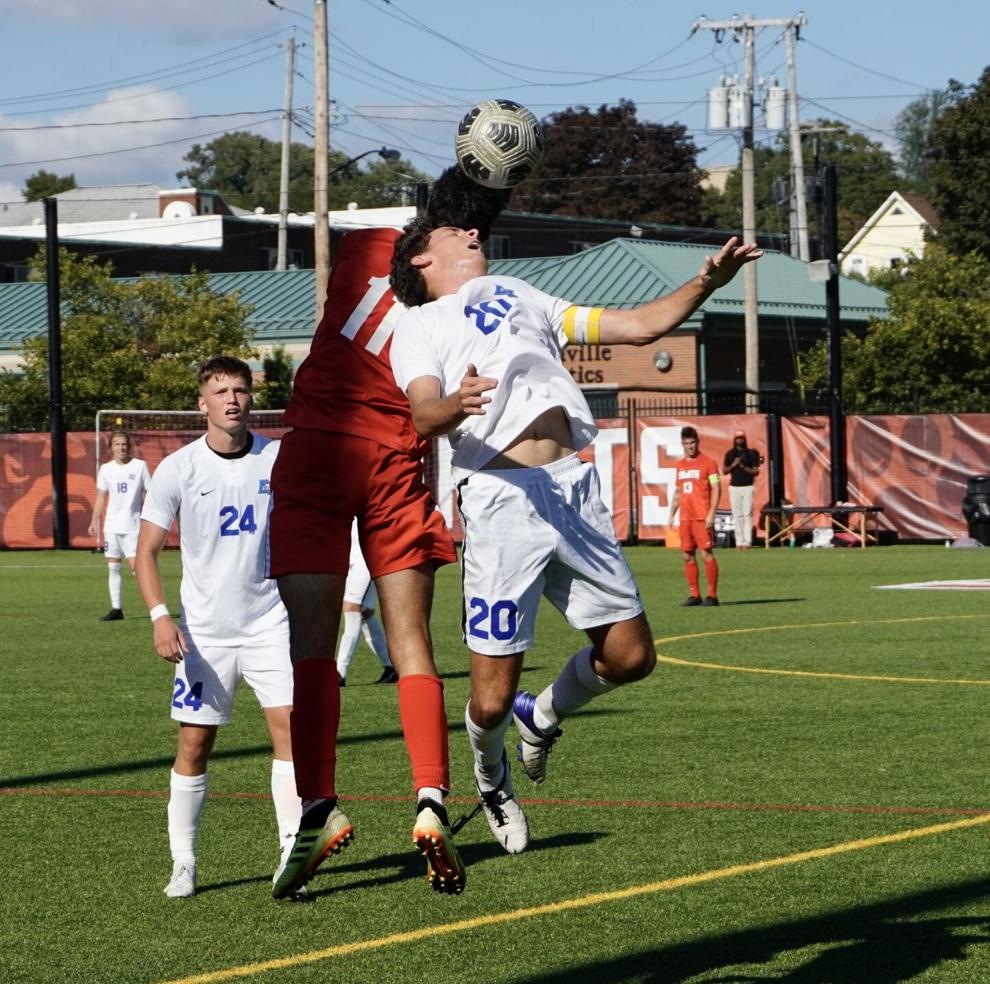 Daemen enters Saturday on a four-game losing skid, including three straight shutouts and 355 minutes without scoring; at this juncture, they don't look a threat to contend for the East Coast Conference postseason. The Wildcats' last goal during the run of play came Sept. 18 in the 4-1 win over D'Youville, so goal-scoring concerns abound.
But one benefit to electing Bartlo captain is future continuity; it's fairly uncommon that a sophomore (in soccer eligibility due to NCAA eligibility waiver) is trusted with a leadership role. He's aware that his demeanor this year could have ripple effects – for better or worse – for three more years.
"Leading by example is probably the number one way to go about it – if I'm a negative person on the field, it reflects on all my teammates," Bartlo said. "I have to put off the persona that I'm being the positive person and helping out in every way possible, being that kind of person on and off the field should help hopefully in the long run." 
Both Bartlo's peers and those instrumental in his development think he's capable of meeting the challenge.
Trey Buscaglia, Bartlo's teammate at Daemen and FC Buffalo, discussed the traits that made Bartlo appealing for captain. "He leads by example, always talking, always ready to learn, always listening, just a good guy," Buscaglia said.
"He has high standards, which I really like as a coach, and he holds other guys accountable sometimes," said Trevor Lawler, who coached Bartlo in youth club soccer with the Amherst Crew. Lawler, who also runs the varsity program at Williamsville South, explained why Bartlo can command such an accountability from teammates.
"He will always lead by example with his work rate," Lawler said. "Nobody on the field ever outworks him. I think that's part of what allows him to hold other guys accountable. They know he's not asking anything more than he's giving himself."
Bartlo has already made strides in other key leadership areas, such as his in-game body language and picking his spots for "constructive criticism," as Buscaglia puts it. 
"All players mess up, but it's how he treats them when they make the mistake that helps them get better and be the best player they could be," Buscaglia said. "He knows when to lead and when to just watch and say something later."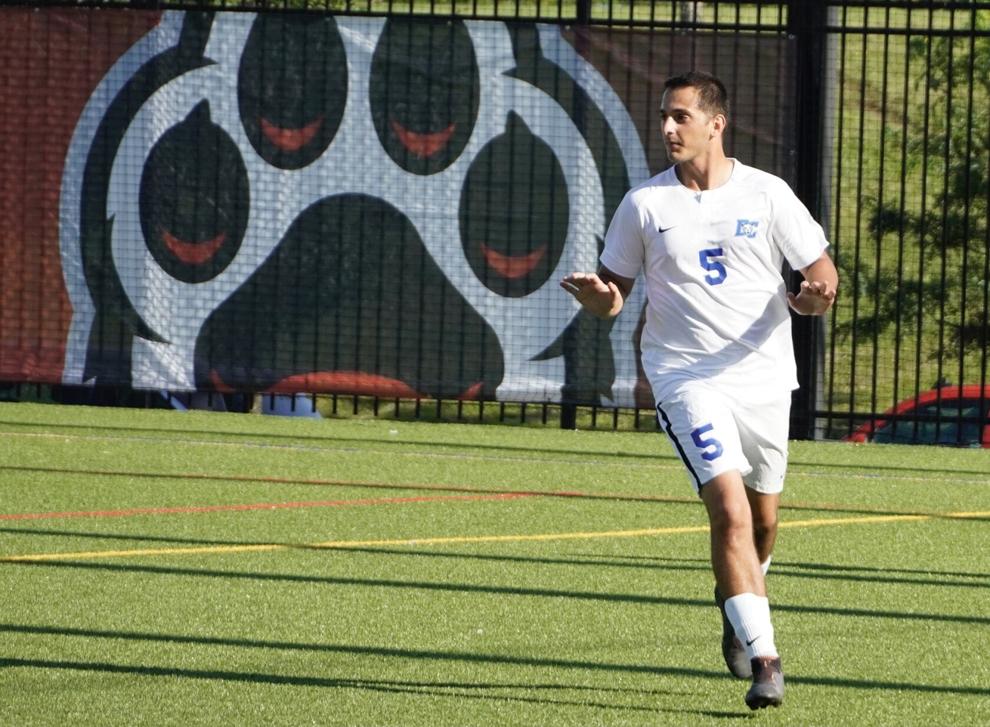 Bartlo's energy, athleticism and fitness set him apart, allowing him to excel in several roles. His most natural is as a No. 8, a relentless box-to-box center midfielder where his strengths are amplified. He's been deployed recently by coach Bediako Swan as a right fullback, which underscores the growing importance of wing players in the modern game and allows two of Daemen's most talented players – Pontus Lundin and Michel Holscher – to play their preferred roles.
Patience will continue to be vital for Bartlo, too, as the Wildcats' captain has seen his on-field role decrease since a 4-1 non-conference loss to Mercyhurst. In the three matches since, Bartlo has not started and averaged just 32 minutes per contest. Biding his time is something Bartlo has been willing to do in the past – although not at Daemen – and ought to serve him well through the valleys of the season.
With National Premier Soccer League club FC Buffalo, Bartlo has become popular among coaches and teammates for his commitment, despite seeing only peripheral minutes the last two years, and "something of a court jester" nature, in the words of Wolves owner Nick Mendola.
"Derek could play 90 minutes in our league guaranteed, and I think that's coming for him," Mendola said. "This is a guy who can be on our team for 10 years." 
An anecdote from FC Buffalo's road game vs. the Erie Commodores in the 2020 NPSL Members Cup sheds light on Bartlo's personality.
"We needed a left back or right back late in the game, so I asked Derek, 'Do you think you could give us five minutes there?' " recalled Mendola, whose team was protecting a late lead. "[Bartlo] said, 'I'll figure it out,' " and the Wolves sealed the victory in his club debut.
Like his college teammate Buscaglia, who was recovering from a serious injury, Bartlo played sparingly in FC Buffalo's more traditional summer 2021 season. Still, he trained with the group through the summer and made the 18-man roster – and saw late-game substitute minutes – more often as the season progressed.
"Credit to him: there are so many players who I've watched in high school or with us that get discouraged and don't really believe that they're right there" on the cusp of regular minutes, Mendola said.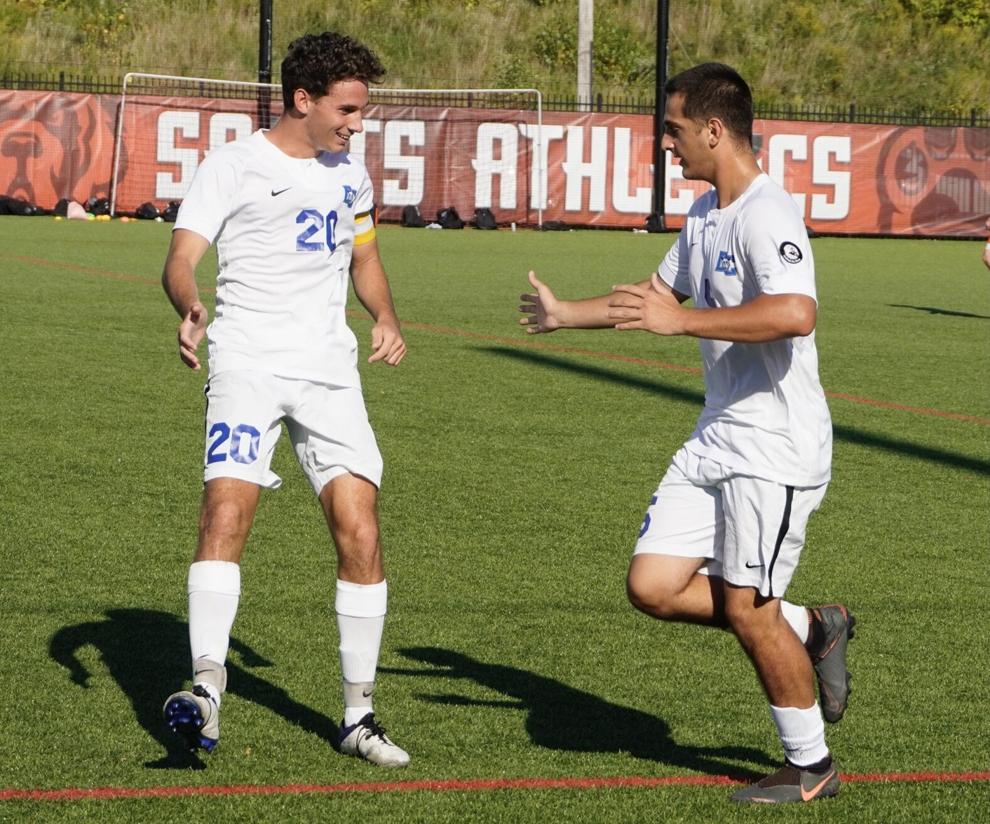 While his potential to play for his hometown amateur club is less capped by time, the chance to leave an impact at Daemen is fleeting.
"Years are short in college; it goes quick," Bartlo said when asked about his reflections on a truncated 2020 season. "You can't take anything for granted – it goes so fast." 
While a victory against heavy favorite St. Thomas Aquinas would inject life into Daemen's hopes for the conference playoffs, building something positive – and lasting – is the bigger-picture objective.
"We're going to fight every game ... putting in a shift every week and working our [butts] off," Bartlo said. "That's all we can really do."