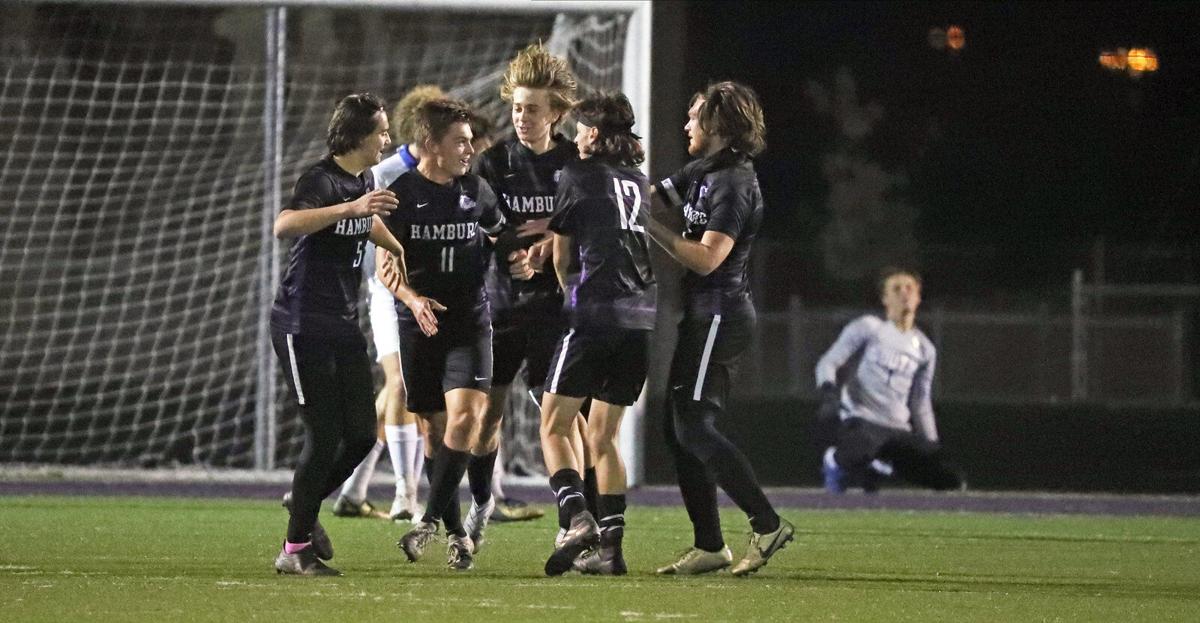 Two star-studded lineups have been announced for the boys soccer Exceptional Seniors Game, which runs at 9:30 a.m. Sunday on the combined Field 4 and 5 at Sahlen Sports Park (7070 Seneca St., Elma).
With this fall's high school soccer season mostly back to normal after a cancellation-strewn 2020, the Medaille Sport Management Invitational has also roared back with two loaded squads showcasing some of the area's top talent.
Organizer Tim Kronenwetter, who also sets up the Medaille Sport Management Invitational for the girls' side, was encouraged by the participation for this fall's event after last year's was pushed to the spring by the Covid-19 pandemic, and had praise for the help surrounding him.
"Simple to say that Jason Milne and Ed Apholz are paramount in the girls' match week improvements," Kronenwetter said in a message. "Scott MacLean is the right-hand man and coach for both genders, another high-end reason."
The two teams, comprising some of the area's top high school seniors, will compete for 90 minutes in front of college coaches and fans. Players from the Section VI teams still alive in the playoffs do not participate in the all-star game. All positions and statistics are courtesy of sectionalsports.com.
Here are the rosters determined after a few training sessions at Sahlen this past week.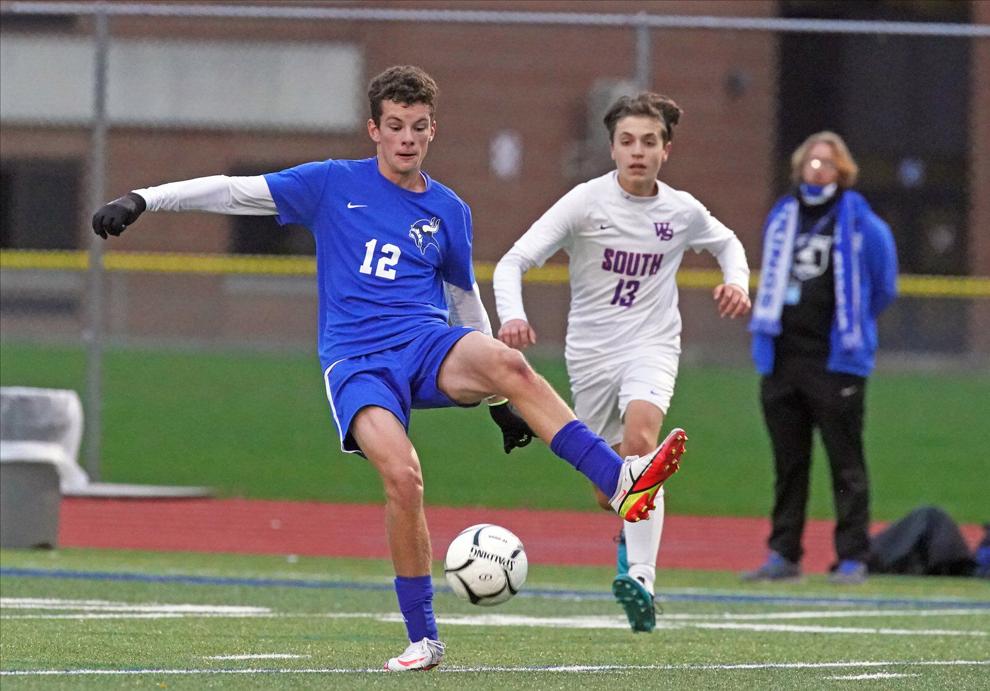 Coaching staff: Rolfe Freidenberg (former Kenmore East coach), Scott MacLean (SoccerHome Training), Bryce Parker-Norton (Lake Shore JV).
No. 2: Ryan Buettner, Clarence defender
No. 3: Max Ford, Orchard Park midfielder (six goals, two assists)
No. 4: Brady Reinagel, Hamburg midfielder (23 goals, 11 assists)
No. 5: Rodney Garnett, Sweet Home forward (12 goals, 12 assists)
No. 6: Max Schroeder, Niagara Wheatfield defender (one assist)
No. 8: Zach MacDonald, Clarence midfielder (one goal, three assists)
No. 9: Samm Leaderstorf, Kenmore West (three goals, six assists)
No. 10: Jon Oswald, Hamburg forward (15 goals, nine assists)
No. 11: Logan Wittmann, Orchard Park defender
No. 12: Zach Collins, Sweet Home defender (three goals, two assists)
No. 13: Antonio Pellegrino, Lancaster forward (nine goals, three assists)
No. 14: Ben Eiss, Tonawanda defender (three goals, eight assists)
No. 15: Aidan Feeley, Iroquois midfielder (seven goals, three assists)
No. 17: Jacob Korte, Sweet Home defender (five goals, seven assists)
No. 18: Noah Schreiber, Maryvale midfielder (15 goals, 19 assists)
No. 20: Tom Banas, Grand Island midfielder (eight goals, five assists)
No. 21: Cole Holland, Westfield-Brocton midfielder (10 goals, six assists)
No. 22: Pat Hemming, Wilson midfielder (11 goals, two assists)
No. 23: Tom Strasser, Alden forward (16 goals, 10 assists)
No. 24: Christian McCoy, Alden forward (six goals, 11 assists)
No. 25: Owen Cloy, Wilson midfielder (four goals, eight assists)
No. 26: Zach Coppola, Pioneer midfielder (12 goals, five assists)
No. 28: Jason Martin, Maryvale defender (four goals, two assists
Goalkeeper: Jack Root, Williamsville East (team had 89 saves, 14 goals against)
Goalkeeper: Sammy Baker, Tonawanda (team had 97 saves, 19 goals against)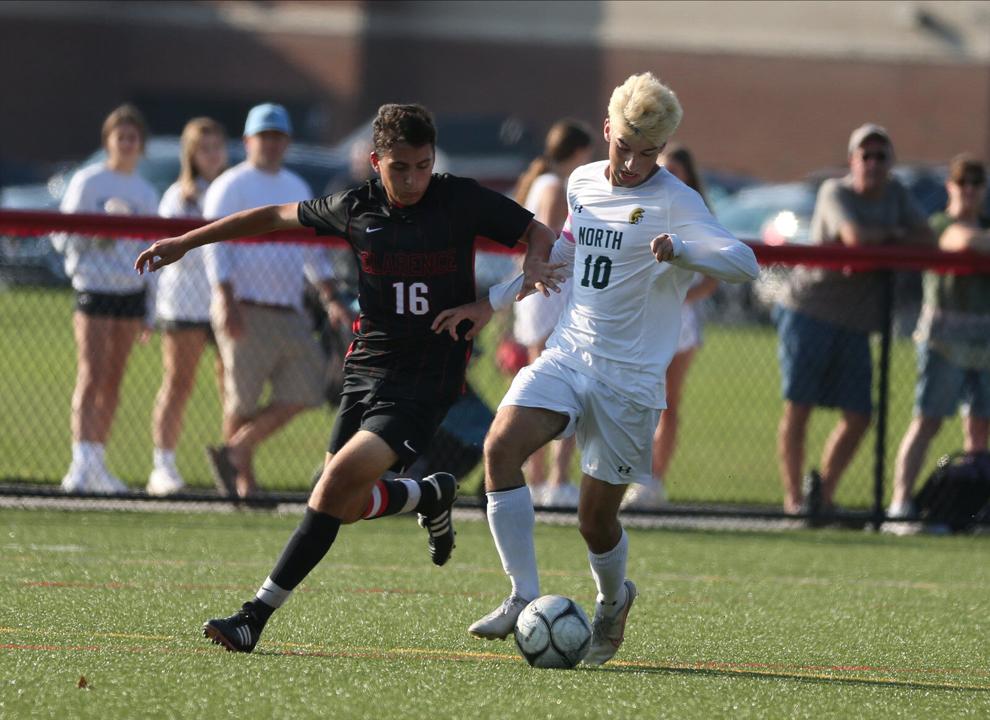 Coaching staff: JJ Gabor (Tonawanda), Giovanni Cambareri (Holland), Pete Petruzzo (Clarence Soccer Club)
No. 2: Primo Giammusso, Clarence midfielder (two goals, four assists)
No. 3: Haidar Hamed, Sweet Home midfielder (17 goals, five assists)
No. 4: Ryan Sand, Lancaster defender (four goals, seven assists)
No. 5: Chris Garbo, Tonawanda forward (26 goals, nine assists)
No. 7: Jason Vullo, Kenmore West forward (12 goals, eight assists)
No. 9: Kai Severson, Hamburg defender (eight assists)
No. 10: Jacob Donner, Hamburg defender (eight goals, five assists)
No. 11: Neven Tanevski, Hamburg midfielder (four goals, 12 assists)
No. 12: Jack Jobes, Clarence forward (11 goals, three assists)
No. 14: Joey Jenkins, Tonawanda midfielder (five goals, three assists)
No. 15: Mike Froehlich, Amherst midfielder (two goals, two assists)
No. 16: Max Colca, Olmsted midfielder (13 goals, two assists)
No. 17: Noah Kuras, Lancaster defender (one assist)
No. 18: Jonny Goeddertz, Tonawanda defender (two goals, four assists)
No. 19: Joey Moote, Wilson forward (12 goals, seven assists)
No. 20: Noah Boling, Lancaster defender (one goal, one assist)
No. 21: Christian Stanz, Kenmore West defender (one goal)
No. 22: Nate Turnbull, Alden forward (21 goals, nine assists)
No. 23: Jake Galley, Holland-West Valley forward (18 goals, 11 assists)
No. 24: Collin Kisloski, Tonawanda midfielder (two goals, three assists)
No. 25: Ryan Devald, Niagara Wheatfield defender
No. 26: Aiden Brauer, Niagara Wheatfield midfielder (two goals, two assists)