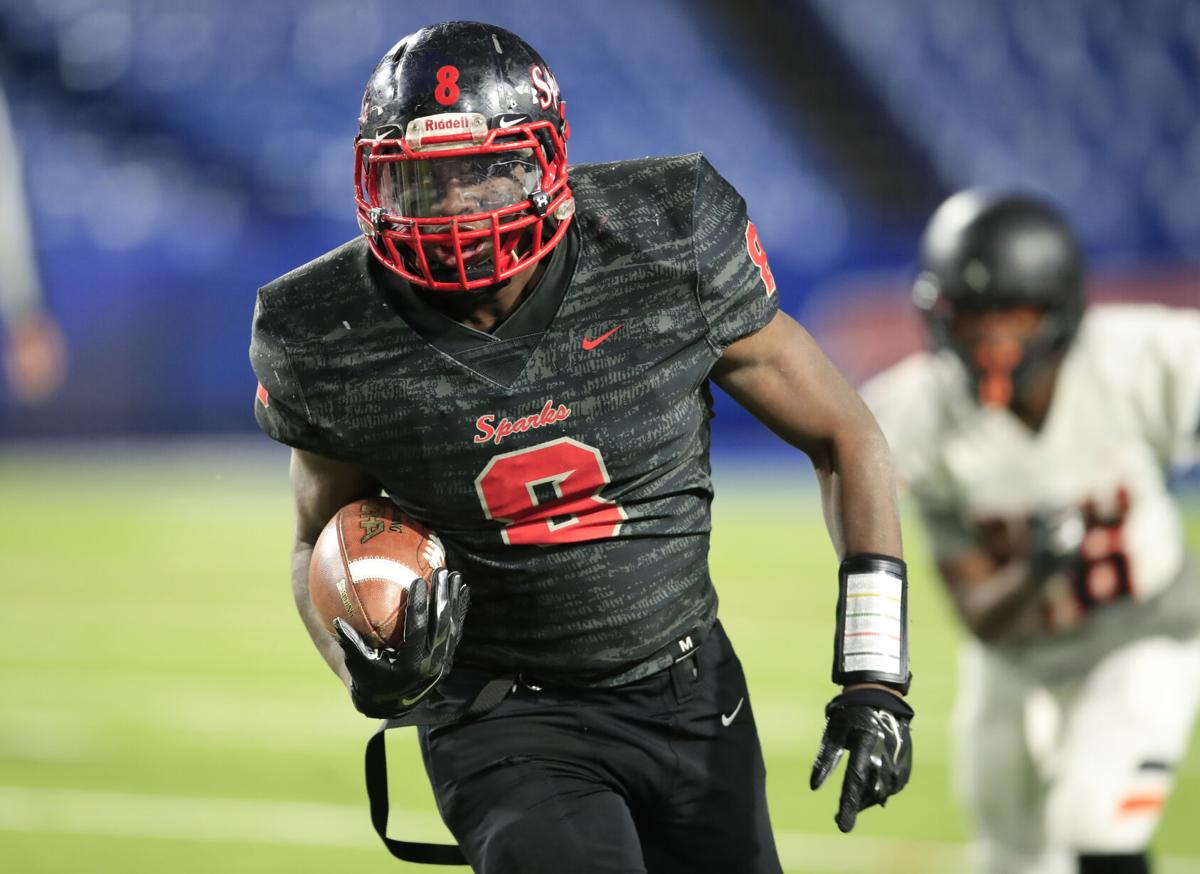 Fall II is just on the horizon for high school sports and that means football is back. 
According to the master schedule provided to The News on Friday, the five-week regular season begins Thursday, April 1, with a 14-game slate for members of the Football Federation. Three games are set for April 2 and 15 will be played April 3.
The regular season ends May 1 with a short postseason to follow with sectional semifinal games the weekend of May 6-7 and finals May 13-14. The higher seeds host each playoff game, as has been in the case for all sports throughout the academic year.
At least one game is scheduled for Thursday night each week.
As is always the case, some game dates and sites might be changed, such as a Friday game moving to a Saturday.
The Fall II season was created when the state declined to approve high-risk sports – football, volleyball and competitive cheerleading – in the traditional fall season because of health concerns related to the coronavirus pandemic. 
Teams are allowed to start practicing March 22 with most expected to practice Sundays because the section has waived the no-Sunday practice/game rule. Athletes who play traditional winter sports such as basketball and hockey are in danger of missing the start of Fall II practice because of the sectional playoffs.
The spring sports season is allowed to begin May 3, meaning only football players on teams that make the semifinals would be in danger of missing practice time should they play spring sports. 
Week One's potential top games on opening night include Amherst at Sweet Home, South Park at Starpoint and the return of Maple Grove to 11-man football as the Red Dragons open at Salamanca.
The three-game slate is light April 2, but one matchup pits contenders against each other as defending Class AA champion Lancaster faces Bennett at All High Stadium.
SECTION VI FOOTBALL SCHEDULE
Subject to change. Unless noted, Thursday and Friday games start at 7 p.m.; Saturday games start at 2 p.m. Games in bold indicate non-league. RF – Riverside Field. AH -- All High Stadium.
North Tonawanda at Williamsville South       
East Aurora/Holland at West Seneca East       
Lewiston-Porter at Pioneer                   
Gowanda/Pine Valley at Eden/North Collins               
Franklinville/Ellicottville at Silver Creek/Forestville               
Randolph at Catt./Little Valley                   
Cheektowaga vs. Burgard/Arts (RF)
Lancaster vs. Bennett (AH)
Clarence at Niagara Falls
Orchard Park vs. Hutch Tech (RF), 1
Niagara-Wheatfield at West Seneca West
Williamsville East at Kenmore East, 7
Williamsville North at Frontier, 7
WNY Maritime/Health Sciences at Olean
Allegany-Limestone vs. CSP at Clymer, 1:30
Chat. Lake/Westfield/Brocton vs. CV/Falconeroner at Falconer, 7 
Fredonia at Southwestern, 7
St. Mary's (Lancaster) at Portville
South Park at North Tonawanda
WNY Maritime/Health Sciences at Maryvale
Niagara Falls at Lancaster               
Williamsville North vs. Bennett (AH)       
McKinley at Niagara-Wheatfield           
West Seneca West at Hamburg           
Williamsville South at Amherst           
Lake Shore at East Aurora/Holland
West Seneca East at Iroquois
Kenmore East at Starpoint
Southwestern at Allegany-Limestone
CSP vs. Chat. Lake/Westfield/Brocton at Chat. Lake
Springville at Eden/North Collins
Alden at Gowanda/Pine Valley
Silver Creek/Forestville at Catt./Little Valley
Franklinville/Ellicottville at Salamanca
Sweet Home at Williamsville East
Fredonia vs. CV/Falconeroneroner at Falconer, 7
Jamestown at Grand Island, 6
Cheektowaga at Lewiston-Porter, 7
Lancaster at Williamsville North
Bennett vs. Hutch Tech (RF)
Amherst at North Tonawanda
Niagara Falls at Orchard Park           
Kenmore West at Jamestown           
West Seneca West vs. McKinley (RF)       
Sweet Home at Kenmore East
Starpoint at Williamsville South
Williamsville East vs. South Park (AH)
Lewiston-Porter at East Aurora/Holland
West Seneca East at Pioneer
Maryvale at Lake Shore, 6:30
Chat. Lake/Westfield/Brocton at Fredonia
CV/Falconer at Allegany-Limestone
Gowanda/Pine Valley at Springville
Portville at Silver Creek/Forestville
Catt./Little Valley at Franklinville/Ellicottville at Ellicottville
WNY Maritime/Health Sciences vs. Burgard/Arts (RF), 1
Niagara-Wheatfield at Lockport
Orchard Park at Williamsville North           
Jamestown at Niagara-Wheatfield           
Williamsville South at Sweet Home           
North Tonawanda at Kenmore East           
Starpoint at Williamsville East           
WNY Maritime/Health Sciences at Lake Shore, 6:30
Dunkirk at West Seneca East
Iroquois at Lewiston-Porter
Burgard/Arts at East Aurora/Holland
Allegany-Limestone at Fredonia
Chat. Lake/West/Brocton at Southwestern
Lackawanna at Springville
Maple Grove at Silver Creek/Forestville
Franklinville/Ellicottville at Randolph
O'Hara at Catt./Little Valley
Hutch Tech at Niagara Falls
Lockport at West Seneca West
Grand Island at Kenmore West
CV/Falconer vs. CSP at Panama, 1:30
Gowanda/Pine Valley at JFK, 1:30
Tonawanda at Cleveland Hill
Kenmore East at Williamsville South
JFK at Eden/North Collins 
Sweet Home at South Park (AH)
Niagara Falls at Williamsville North           
Orchard Park vs. Bennett (AH)       
West Seneca West at Jamestown           
Niagara-Wheatfield at Grand Island
Williamsville East at Amherst
North Tonawanda at Starpoint
Lockport vs. McKinley (RF)
East Aurora/Holland at Iroquois
Burgard/Arts at West Seneca East
WNY Maritime/Health Sciences at Dunkirk
Southwestern vs. CV/Falconer at Falconer
Allegany-Limestone at Chat. Lake/West/Brocton at Chat Lake  
Lackawanna at Gowanda/Pine Valley
Maple Grove vs. Franklinville/Ellicottville at Franklinville
Fredonia vs. CSP at Sherman, 1:30
Newfane at Cleveland Hill
Silver Creek/Forestville at TBD
Catt./Little Valley at Portville, 7