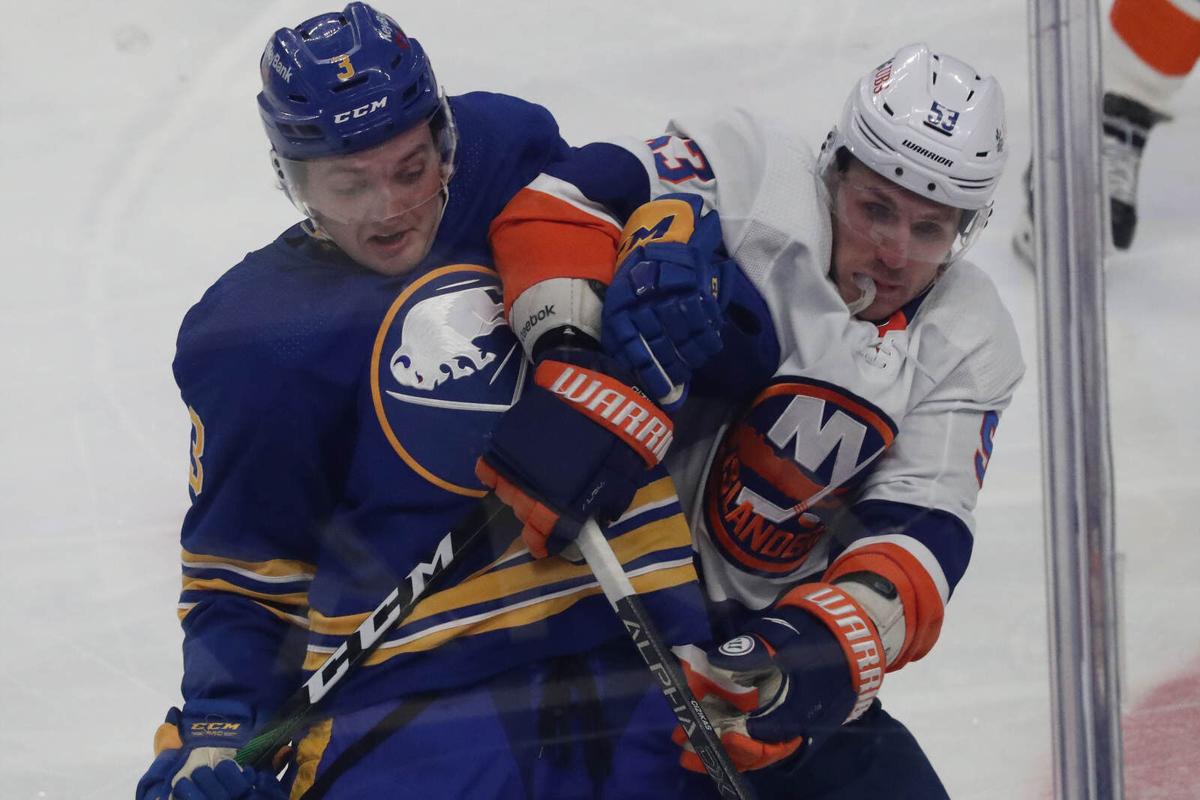 The stakes in this expansion draft aren't as high for the Buffalo Sabres as they were in 2017, when the Vegas Golden Knights became the National Hockey League's 31st team.
Former General Manager Jason Botterill had to trade a sixth-round draft choice, and expose 22-year-old forward William Carrier, to convince the Golden Knights to not select goalie Linus Ullmark.
Ullmark, a sixth-round draft choice in 2012, had played only 21 games in the NHL, not yet showing that he was a capable starting goaltender. But the organization was low on depth at the position after prospect Cal Petersen chose to sign with the Los Angeles Kings.
Ullmark, now 27 and set to receive a raise as an unrestricted free agent, developed into a capable NHLer, while Carrier has been a reliable depth player for the Golden Knights.
Kevyn Adams, who succeeded Botterill as general manager, won't lose a player at a premium position of need, but some maneuvering may be necessary to prevent a valuable young defenseman from being among the 30 players announced as the Kraken's selections during a nationally televised event Wednesday night on ESPN2.
Will Borgen, a 24-year old with only 14 games of NHL experience, appears to be the Sabres' player most likely to land in Seattle. He's a 6-foot-3 right-shot defenseman who uses his size to clear the front of the net and plays with a fearlessness that Buffalo needs at the position. Borgen would be a cheap option for the Kraken – he's a restricted free agent after earning a $925,000 salary in 2020-21 – and showed last season that he's ready for a full-time NHL role.
Borgen is the type of player the Sabres want to retain. The club is on the precipice of another rebuild – the extent of which we won't know until the inevitable Jack Eichel and Sam Reinhart trades – and a player with Borgen's talents would be a useful building block.
The following Sabres also are eligible for selection: forwards Jeff Skinner, Cody Eakin, Zemgus Girgensons, Andrew Oglevie and Kyle Okposo; defenseman Colin Miller; and goalie Dustin Tokarski.
To retain Borgen, the Sabres may have to send one of their 10 draft choices to Seattle to influence Kraken General Manager Ron Francis to select defenseman Miller or Girgensons.
Sabres fans will want Seattle to take on the final two seasons of Okposo's contract, which counts $6 million against the salary cap annually. The Kraken won't have interest in that financial commitment because of the NHL's flat, $81.5 million salary cap. And don't bet on Seattle having any interest in six years of Skinner at $9 million per season.
Girgensons, 27, could be a useful addition given that he's one year removed from totaling 12 goals. Remember, Botterill, now assistant general manager for the Kraken, was with the Sabres during Girgensons' best season. Girgensons' speed, tenacity and heavy game would be perfect fits for Seattle. However, Girgensons missed the 2020-21 season with a hamstring injury and his $2.2 million cap hit likely will scare off the Kraken.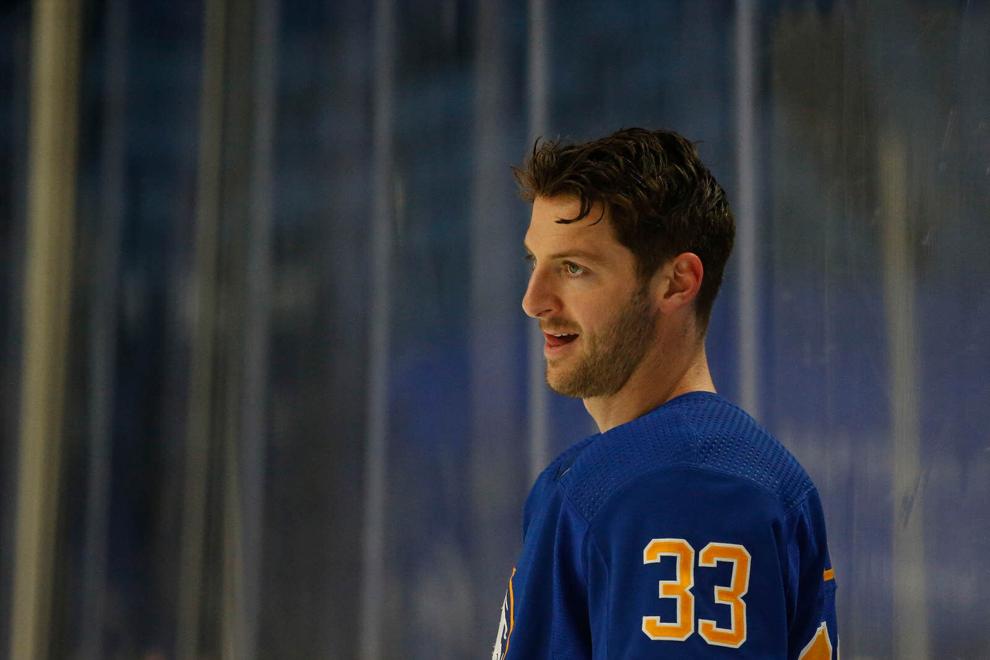 Miller, 28, was never used properly in Buffalo and likely doesn't fit in the Sabres' plans. He was a healthy scratch for six of the final 10 games last season and is entering the final year of a contract that counts $3.875 million against the salary cap. Miller totaled 10 goals for the expansion Golden Knights in 2017-18 and could be a fine addition to the Kraken' leadership group.
The problem is that this expansion draft has a plethora of cheaper options, and Seattle may prefer to spend big on an impact forward such as Colorado Avalanche free agent Gabriel Landeskog.
The expansion draft is a footnote during a Sabres offseason in which Eichel and Reinhart likely will be traded, and the club owns the top pick in the NHL entry draft, but don't overlook the importance of losing a player like Borgen.