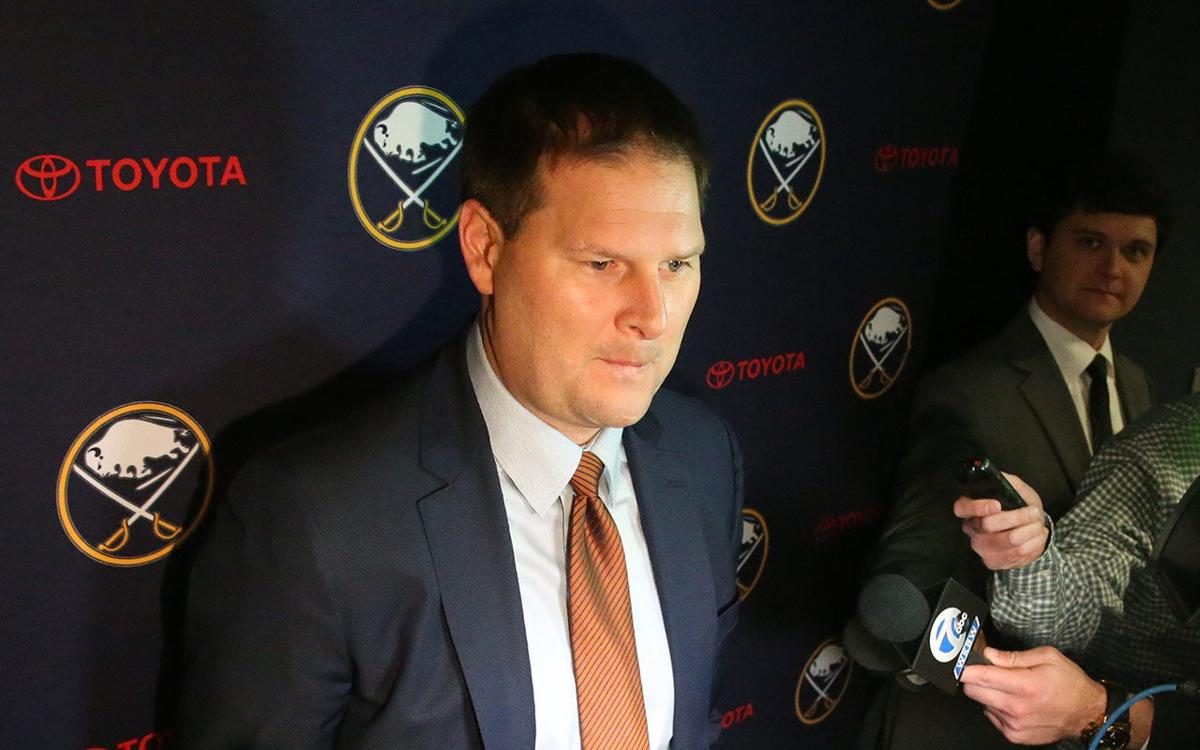 The tally of firings by the Buffalo Sabres on Tuesday appears to be 22, as the team updated its directory.
The Sabres fired General Manager Jason Botterill and appointed Kevyn Adams to replace him.
Scouting was the hardest hit area, which is not unusual when a general manager gets fired, but the scope of the firings was surprising.
Among the departures were 10 amateur scouts and the director of amateur scouting and his assistant. Teemu Numminen resigned last month to spend more time with his family.
John Van Boxmeer, 67, a former Sabres player and assistant coach and Rochester Americans head coach, was the lone pro scout dismissed.
Among the 13 members of the pro and amateur scouting staffs fired, 11 were hired Botterill. Among the seven retained by Adams, only three were hired by Botterill. The rest were holdovers from previous GMs.
The Sabres currently list a director of collegiate scouting, four amateur scouts and two pro scouts.
Jason Botterill, general manager
Randy Sexton, assistant GM
Steve Greeley, assistant GM
Gord Dineen, assistant coach
Toby Peterson, assistant coach
Jeff Crisp, assistant director
Dennis Miller (rehab and development)
Be the first to know
Get local news delivered to your inbox!