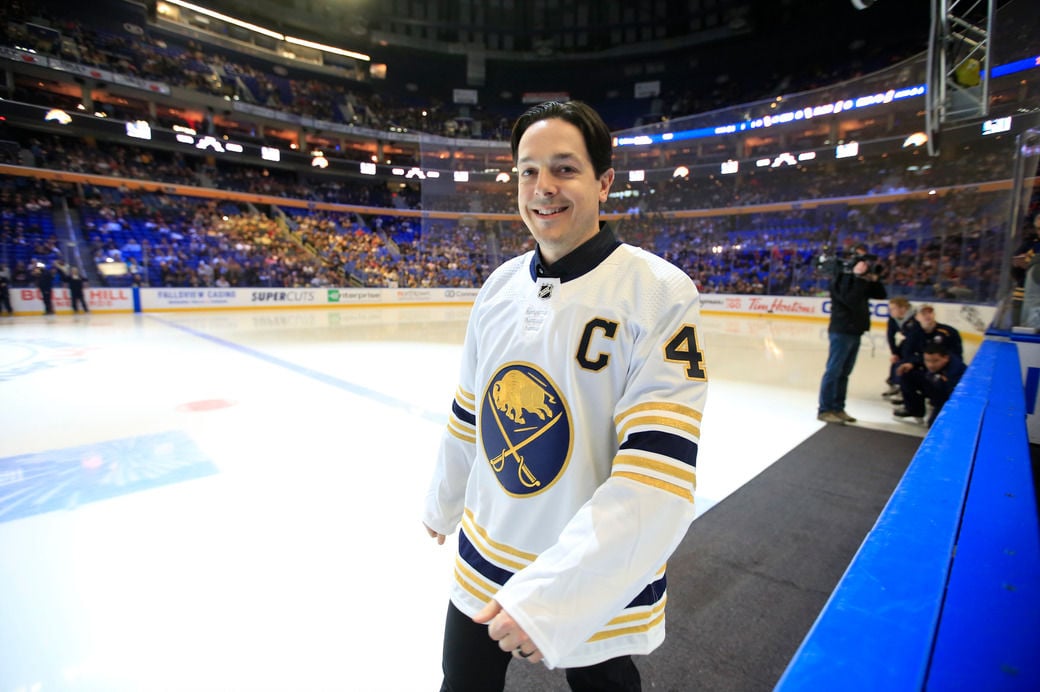 Week Two of "Sabres Classics" on MSG opens Monday and the team announced Thursday that it will feature five regular-season games from the 2005-06 season, the out-of-the-lockout surprise campaign that saw the Sabres get all the way to Game 7 of the Eastern Conference final before losing to eventual Stanley Cup champion Carolina.
All games air on MSG starting at 8 p.m. as well as the MSG Go app. They will then be available the following day at noon on the Sabres' YouTube channel. Next week's rundown looks like this:
Monday, March 30 – 8-5 win over Washington on Nov. 17, 2005: Taylor Pyatt rings up a hat trick as the Sabres beat rookie phenom Alex Ovechkin and move above .500, where they would remain the rest of the season.
Tuesday, March 31 – 2-1 shootout win at Philadelphia on Dec. 19, 2005: Ryan Miller makes 33 saves as the Sabres push their winning streak to seven games.
Wednesday, April 1 –  2-1 shootout win at Ottawa on Feb. 4, 2006: Thomas Vanek beats Dominik Hasek for the game-winning goal with his "Around the World" move.
Thursday, April 2 – 3-1 win over Toronto on March 16, 2006:  Sabres extend latest winning streak to eight games as Chris Drury scores two goals.
Friday, April 3 – 5-4 win over Ottawa on April 5, 2006: Daniel Briere scores in the final minute of regulation and the final minute of overtime.
The inaugural week of Sabres Classics continues Thursday night with the Oct. 7, 2001, game at Madison Square Garden, an overtime loss to the New York Rangers in the first regular-season hockey game after 9/11. Friday night's game is the "Who Else" classic, the Game 5 overtime win over the Rangers on May 4, 2007, that featured Drury's tying goal with 7.7 seconds left in regulation.