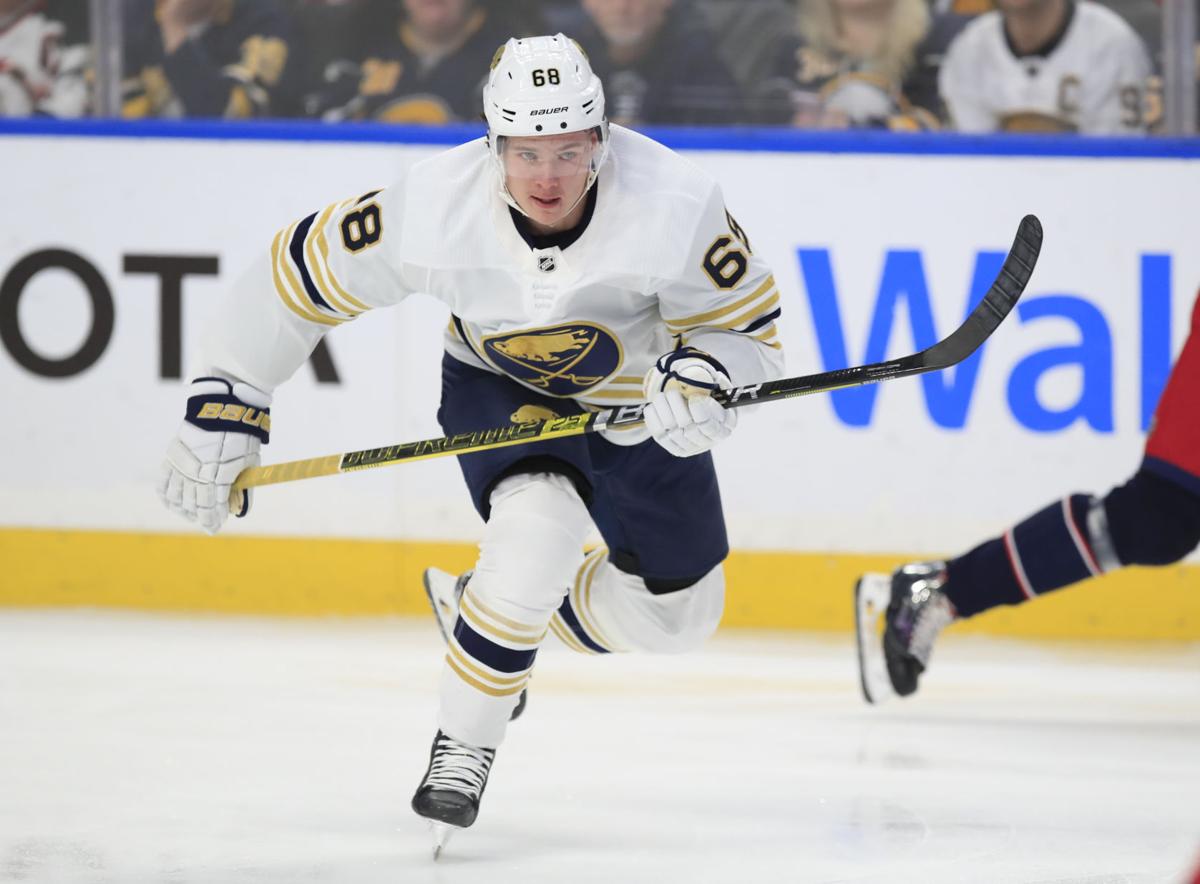 Victor Olofsson will have to wait for a long-term contract extension from the Buffalo Sabres.
A source told The Buffalo News ahead of the start of unrestricted free agency Friday that, while Olofsson's agent and the Sabres have talked since July, an extension is not close to being completed. Olofsson, a 25-year-old restricted free agent, was given a qualifying offer Wednesday after he scored 20 goals during his first full season in the National Hockey League.
Olofsson received a qualifying offer for $735,000, or 105% of his base salary from 2019-20. If a contract extension is not completed in the coming weeks, it's likely Olofsson will file for arbitration, where he would receive a significant raise after an impressive season skating on the Sabres' top line with Jack Eichel and Sam Reinhart.
Olofsson was named to the NHL's all-rookie team despite a lower-body injury cutting his season to 54 games. He totaled 42 points while averaging 18:23 in ice time per game.
It's possible the Sabres may aggressively pursue a contract extension with Olofsson after General Manager Kevyn Adams has a better idea what the team's salary cap space will be in the coming years.
Olofsson, a former seventh-round draft pick, made an immediate impact with the Rochester Americans upon arriving in North America in 2018-19, totaling a team-high 30 goals with 33 assists for 63 points in 66 regular-season games. Always known for his remarkable shot, Olofsson rounded out his game defensively to earn a late-season promotion with the Sabres in 2019, where he proved capable of playing alongside Eichel.