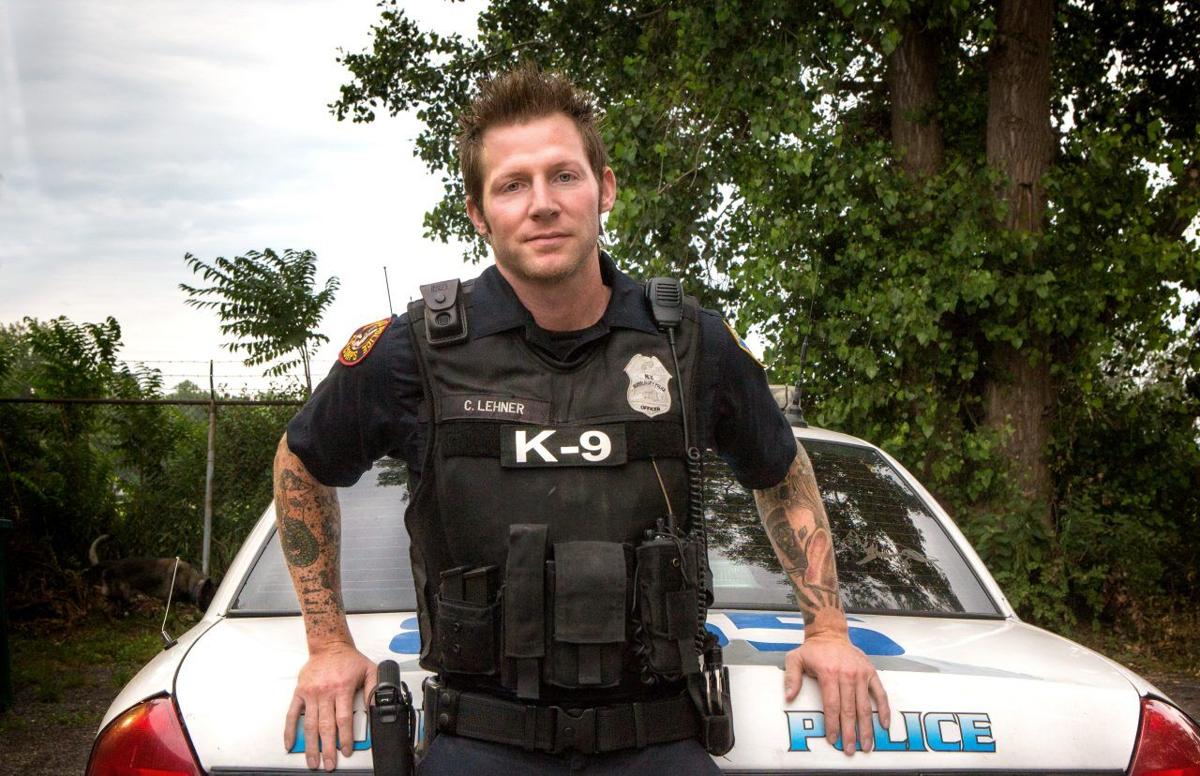 Robin Lehner saw how much the community mourned the death of Buffalo K-9 Officer Craig Lehner. The Buffalo Sabres goaltender is going to honor the fallen officer and local police.
During the Sabres' Military Appreciation Night on Friday, Robin Lehner will wear a customized warmup jersey with the nameplate of "C. Lehner." The jersey will be No. 43 instead of Lehner's usual No. 40, an homage to Craig Lehner's radio call sign, which was K-9 43.
"It feels like the right thing to do," Robin Lehner told The Buffalo News on Thursday. "There have obviously been quite a few things around here for him, so for me it just makes sense.
"They sacrifice a lot for the communities. It's a dangerous thing they do day to day. They deserve some recognition for their day-to-day work. It's obviously a tough situation for them.
"They should know the city is behind them."
The commemorative jersey for the game against Florida will then be presented to Craig Lehner's relatives.
"It's going to go straight to the family," said Lehner, who wanted to keep No. 43 past the pregame warmups but could not. "I tried to push and see if I could use it for the game, and we tried to talk to the league. It's tough to do that."
The goaltender said numerous people have reached out to tell him about Craig Lehner, who drowned Oct. 17 during an underwater training exercise. Robin Lehner appreciates how his namesake dedicated his life to the public. Craig Lehner, 34, served in the Army National Guard for 16 years before joining the police force. He would have turned 35 on Friday.
"I have a couple guys that talked to me and I had a couple guys hit me up on social media and told me a little bit about him," Robin Lehner said. "I've got some paperwork and read about the whole thing, him being in the military. Obviously, he was a cop and well-liked.
"It just feels like the right thing to do."