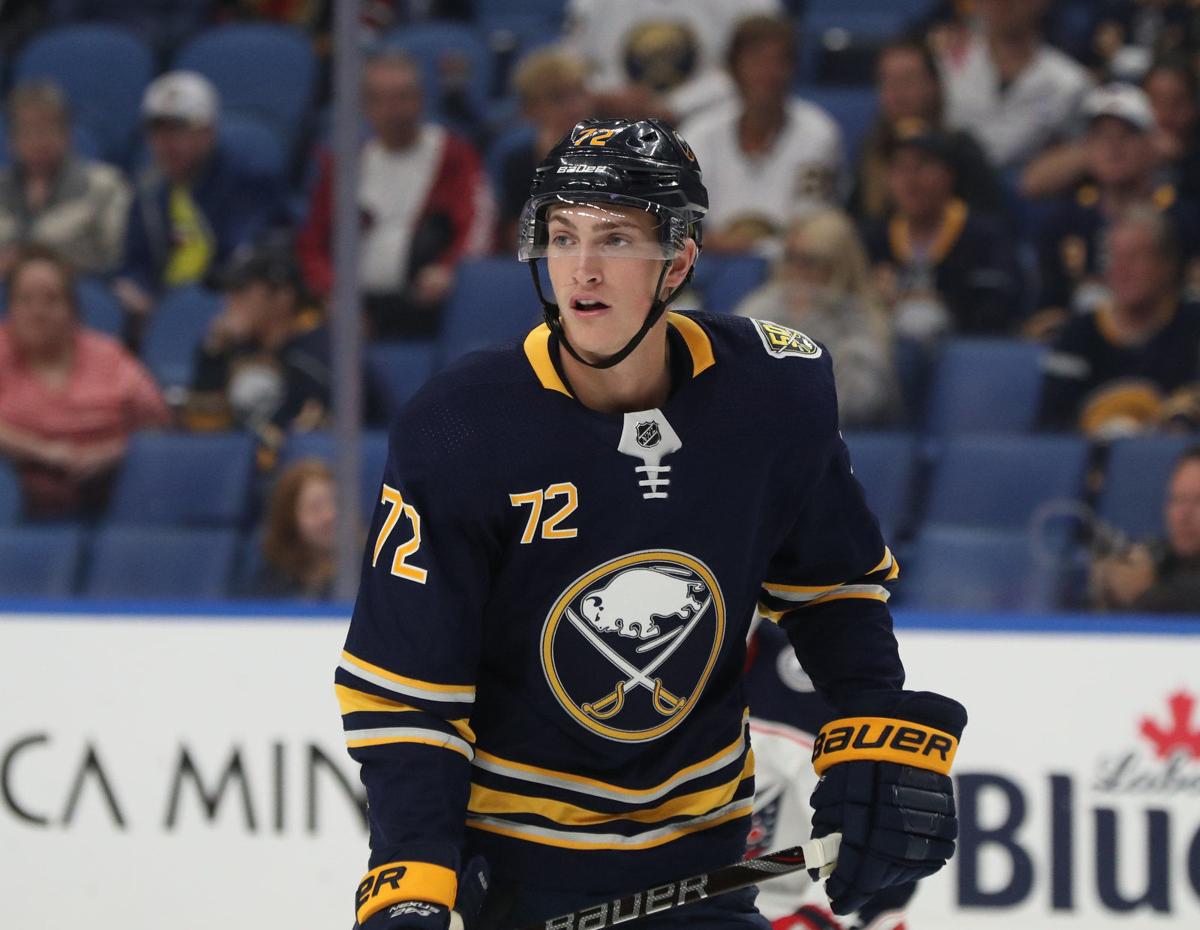 Buffalo Sabres prospect Tage Thompson has roared out of the gate for the Rochester Americans, scoring two goals and five points in the first four games.
After registering two assists in regulation Sunday afternoon in Hartford, Thompson, 21, scored the shootout's only goal to clinch a 3-2 win.
Interim coach Gord Dineen attributes Thompson's hot to start to playing a "complete game."
"He's been working hard on the walls and trying to play with a lot of structure," he said. "He's been killing some penalties, playing against the other team's top lines. So it's been pretty impressive so far."
Dineen said finding "gritty ways" to grab pucks along the wall and in front of the net has also helped the 6-7 Thompson.
"He's used his size and reach in different ways," he said. "He's got such a width of reach that he comes up with pucks you think he can never get. He's strong on his stick."