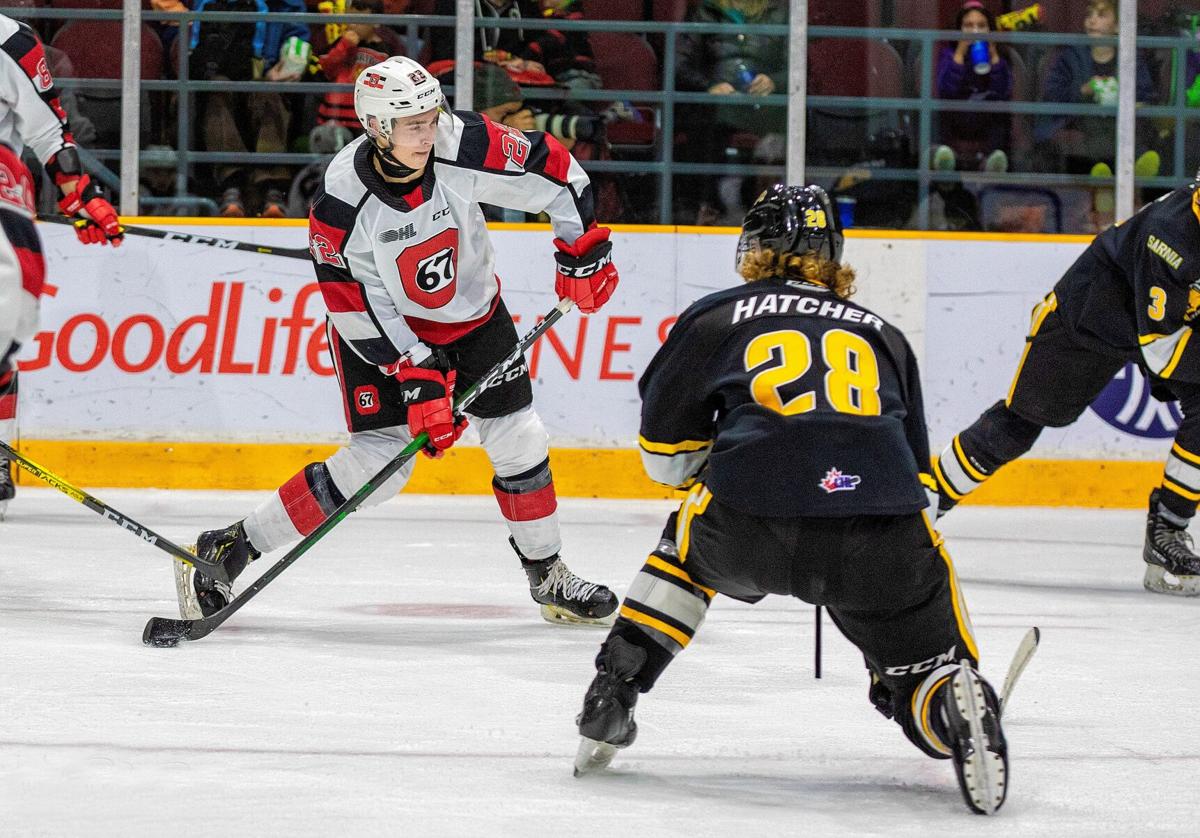 Jack Quinn can't recall the exact moment he had enough.
There was the sinking feeling of being among the first cuts during his first AAA tryout in major pee-wee hockey. Then came the shame of attending the same high school as friends who made the AAA bantam team, while Quinn was told he wasn't a strong enough skater.
"I knew that I needed to do more," said Quinn, now 19 and a recent first-round draft pick of the Buffalo Sabres. "It was a good lesson for me to realize that nothing was going to come easy."
Quinn was a gifted athlete with raw skills, but unlike many of his competitors at that age, he did not train for hockey year-round. He spent most of his summer days and nights on the golf course and enjoyed competing in almost every sport, including softball, around Cobden, Ontario. This led some to question Quinn's dedication to hockey.
Beneath the effervescent demeanor and seemingly permanent smile, though, was a teenager who possessed a burning passion for the sport.
"I would say even since he was a young child he was constantly playing hockey," said Jennifer Holly, Quinn's mother. "We laugh about it now, but he would rollerblade around the house with a hockey stick and some of our family members would say, 'You're crazy to let him play hockey on the hardwood floors.'
"He was fortunate to have access to outdoor rinks when he was growing up, so you would be pulling him off the outdoor rink at 11 o'clock at night because he had school the next day."
Once Quinn decided to channel all his time and energy into hockey, he ascended to the AAA level, earned the opportunity to play for the Ontario Hockey League's Ottawa 67's and heard his name called No. 8 overall at the NHL draft by new Sabres General Manager Kevyn Adams.
Quinn's meteoric rise was among the more prominent storylines of the NHL draft in October, but while his development into a 52-goal scorer appeared to occur overnight, the trek from first cut to first round required a determination to develop elite skating, strength and skills.
"I play with a chip on my shoulder," Quinn said during a recent phone interview with The Buffalo News. "That's a strength of my game. I think I do that because I'm a very competitive guy. … Part of my life I've dealt with proving people right or wrong, whether I've thought about it or not. It's natural for me to continue to do that."
From 'bad skater' to 'scary' good
Some players might have chosen to savor their final day at home before leaving for a 28-day selection camp at a bubble in Red Deer, Alberta, that will be used by Hockey Canada to determine its roster for the IIHF World Junior Championship.
Not Quinn. He awoke early last Sunday morning to join a small group of skaters on the ice with Pat Malloy, an Ottawa-based skills coach who worked in the Sabres' player development department from 2014-17.
"He seems enamored with the climb and continuing to get better," Malloy said following the workout. "At eighth overall, the sky's the limit for him in terms of he's not done growing or getting better."
The "climb," as Mallory put it, accelerated in 2016-17, a season in which Quinn finally reached the AAA level and needed a strong performance to be drafted into the OHL. A few months into that minor-midget season, Quinn noticed his talent was comparable, or better, than many of his competitors and decided he needed to shift his focus to hockey year-round if he was to achieve his goal of playing major junior. And he pinpointed his skating as the one area that needed to improve.
"I was always a bad skater when I was younger," said Quinn. "From there, I think my skating has gotten better every year. It was a weak point in my game and the reason I couldn't make AAA growing up. I think teams dismissed me because I was a very, very average skater."
Quinn began to attend weekly power-skating clinics led by Malloy, who deployed the same curriculum used during his time with the Sabres. The two worked together to address Quinn's propensity to skate upright, a common issue among young players that prevents proper acceleration and power. Quinn often attended back-to-back sessions and spent 30 minutes every night performing muscle-memory exercises in his family's basement. The latter was designed to train Quinn to be lower in his skating stride.
Quinn scored 28 goals in that minor-midget season for the Kanata Lasers Under-18, and he was selected in the second round, 39th overall, by the 67's in the OHL draft. Yet, for all Quinn accomplished that season, questions lingered about his ability to produce at the next level.
"Not many people were talking about him during his first year in AAA," recalled André Tourigny, coach of the 67's and Canada's team for world juniors. "Quickly he started to rack up points. His hockey sense was unbelievable. Because he was coming from nowhere, people were wondering if it was a one-time thing or if that's what he was. He's proven to everybody what he has.
"His ceiling is really high. He's far from a final product. He will still get stronger, he will get faster. All of it is scary when you look at it."
What was once a weakness is now viewed as a strength. During a game against Sudbury last November, Quinn carried the puck down the left side in the offensive zone and skated around a defender before snapping a shot that beat the goalie short side.
In February, Quinn made a similar play in which he darted past a defenseman, alluded another opponent in the high slot and cut across the ice before scoring on a backhand shot. As important, though, he used his speed to close off passing lanes in all three zones.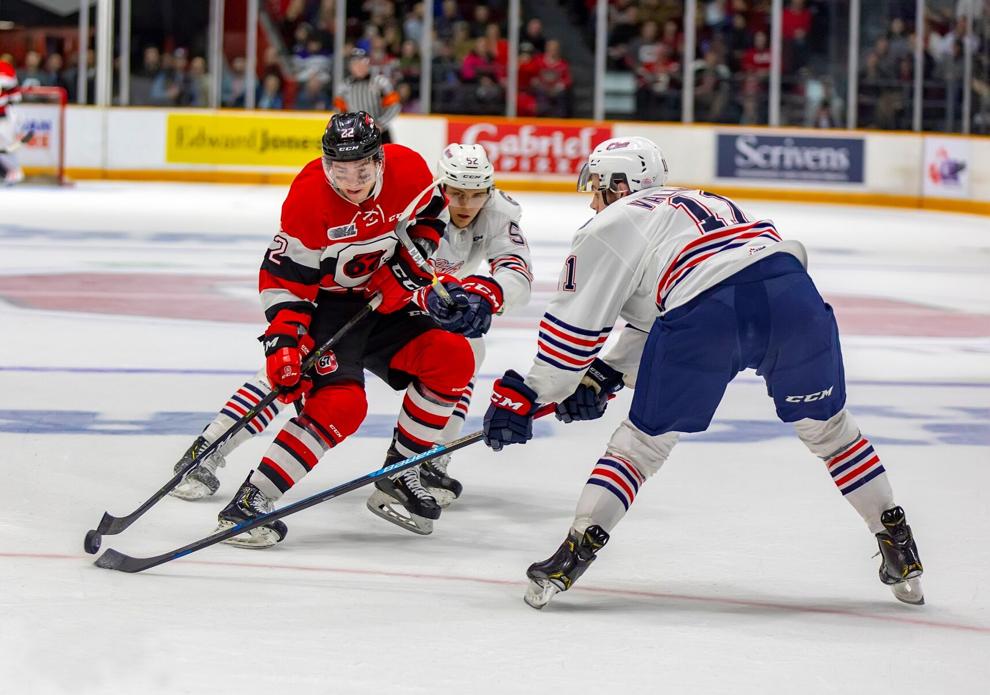 "His short-space acceleration was a real treat," Malloy said. "One of the cool things about him is he's not just an offensive guy. He's a guy who can shut down as well. … He cuts off plays with his skating, which he's going to need at the National Hockey League level if he's going to play long-term."
Since Tony Greco agreed to take on Quinn as a client two years ago, the Ottawa-based trainer has instructed the right wing to create a vision board each season. The goals he set increased in difficulty following a 2018-19 season in which Quinn totaled just 12 goals among 32 points in 61 games for the 67's – his first full year in the OHL.
He wasn't regarded as a future first-round draft pick and, in preparation for his draft-eligible season, wrote his goal on a chalkboard: "45 goals." He surpassed his previous OHL career-high by the end of last November.
"Now, he believes that obviously he can go higher," said Greco, whose professional and junior clients include Claude Giroux of the Philadelphia Flyers. "That's how he's so competitive and he's never satisfied. If he got 50 goals, he wants 60 or 80. Most guys would take a week off after getting drafted. This guy was back in the gym that Monday. In his mind, he's not coming back to the 67's. He wants to make the Sabres this year, which is impeccable. And I think he can do it."
Greco's regimen for Quinn has centered around triphasic training, which uses different tempos to gradually build strength. The technique focuses on resistance and quality of reps, rather than quantity. Eventually, the athlete is doing quick repetitions, and, in this case, Quinn built his hex-bar squat maximum rep to 500 pounds.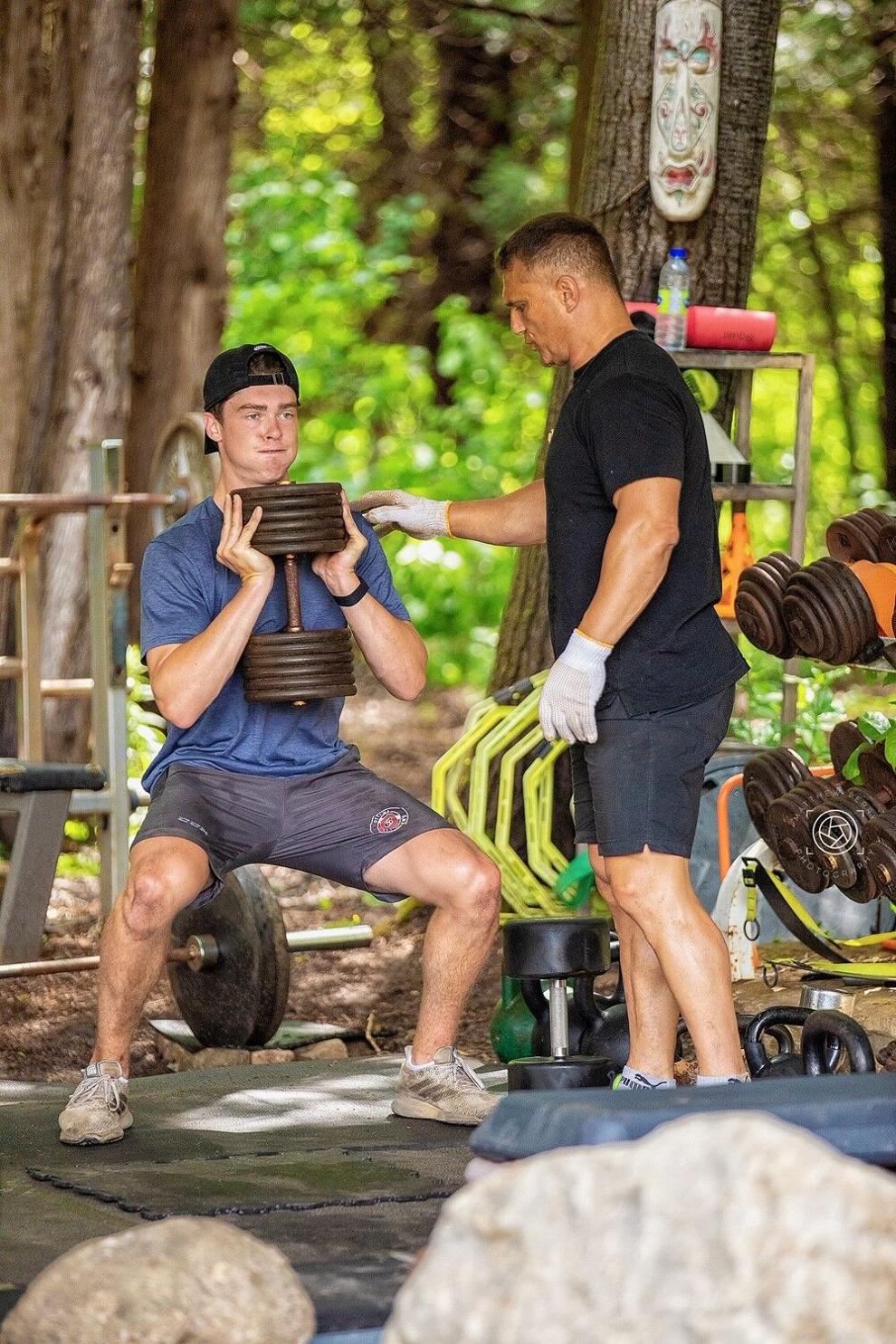 The plan is designed to build strength and quickness, both attributes Quinn needed to improve if he was going to be more active with and without the puck last season. During the 2018-19 season, Quinn wasn't driving to the net often enough and he wasn't earning quality scoring chances.
Tourigny urged Quinn to start going to the net, a task that requires the ability to elude defenders and absorb the occasional body check around the crease.
"Jack started to go inside," Tourigny said. "He has always been a guy who loves to have the puck and had it a ton. He was looking for space, slowing down the play and staying a little bit more on the perimeter. … Jack understood that if he wanted to be as successful as he wished he needed to get inside and challenge the defense. Get inside, get rebounds, get dirty."
However, the NHL has faster, stronger defensemen than Quinn faced in junior hockey. And while he has his sights set on playing in Buffalo this season, withstanding the physical grind might be his most significant hurdle.
Greco, though, cited Quinn's progress in the gym, specifically how his measurables compare to his NHL training partners, when expressing confidence that a jump to the NHL is achievable in 2020-21.
"There's no doubt in my mind that he can definitely make that team and make an impact, especially with the way the game is going," Greco said. "It's more of a skilled, explosive game. You can't hit what you can't catch. This guy is going to be a star for Buffalo."
Quinn did not want to wait for feedback. Following many games during the coronavirus-shortened season, Quinn texted his Toronto-based skills coach, Josh Wrobel, who provided detailed observations about missed scoring opportunities and how to better execute in specific situations.
The four-hour drive from Ottawa to Toronto prevents Quinn from regularly skating with Wrobel, but their on-ice work, which began in the summer of 2019, is supplemented by detailed video study.
Quinn is a student of the sport. He uses YouTube to watch clips of NHLers who exhibit positive habits with and without the puck. The player Quinn studied the most whom also texted him on draft night: Sabres captain Jack Eichel.
"It's funny that this whole Buffalo situation worked out because almost with all of my young forwards, Jack Eichel is someone I like them to model their game after," said Wrobel, who also trains Sabres defenseman Brandon Montour. "Jack Quinn is someone who bought into that. He sends me clips of 'Eichs' all the time. … He studied the little details of Eichel's game and what makes him successful."
Studying Eichel has provided Quinn with insight on how to create deception with his shot and the importance of patience in the offensive zone.
Prior to last season, Quinn's shot was getting blocked too often, as he had trouble finding open lanes. When Quinn did find space, it was at the wrong time and he tended to settle for shots from the perimeter.
Quinn and Wrobel rehearsed every possible read Quinn would encounter during a game. Passes from the left and right sides. Recovering after receiving the puck at his skates. Corralling the puck on his backhand. Shooting the puck from all angles.
"Jack is someone who knows how to find certain spots and show up at the right time where the game is fast and slow," Wrobel said. "There are times you need to slow down or you're going to miss your windows. … Can we extend plays rather than get stuck? That's something we watch Jack Eichel a lot because he can extend plays. It's not always speed that does it."
The propensity to drive to the net, combined with an improved sling-shot release, helped Quinn finish second in the OHL in goals and earned him the label as the best pure scorer in his draft class.
Quinn, though, was bothered by the missed opportunities.
"I'm obviously very proud of that accomplishment, but I think I can look back and find a lot of weaknesses," Quinn said. "I think I left a lot of goals on the table, and I also have a lot to improve on my game. It's more of a mindset of continuing to improve."
During a predraft interview on a video call, Adams asked Quinn about his decision to not focus on hockey at a younger age.
The Sabres were impressed by Quinn's answer. After why he chose to enjoy other sports, Quinn displayed what Adams described as a "growth mindset" and the team enjoyed hearing about how their eventual top pick, fueled by the disappointment of getting cut by multiple teams, dedicated himself to achieving his goal of becoming an elite player.
"I got to experience everything as a regular kid," said Quinn. "I wasn't just doing hockey all the time. ... When the time came for me to pick one, I knew what I wanted to do and I was all in on it."
Quinn will likely encounter adversity at Hockey Canada's selection camp, where he'll compete against several forwards who are expected to play in the NHL this season, including fellow Sabres prospect Dylan Cozens. And while some analysts project Quinn to be among those cut, he hasn't shied away from a challenge in the past.
"I'm a baseball fan. In baseball, you say how many ways can a guy beat you," Tourigny said. "That's Jack Quinn in hockey. You don't have to tell me the score. You don't have to tell me about the time on the clock. You don't have to tell me who is on the ice for the other side. I know I can put Jack Quinn on the ice and I know he'll be good. … Whatever you want, he can do it. He has it all."