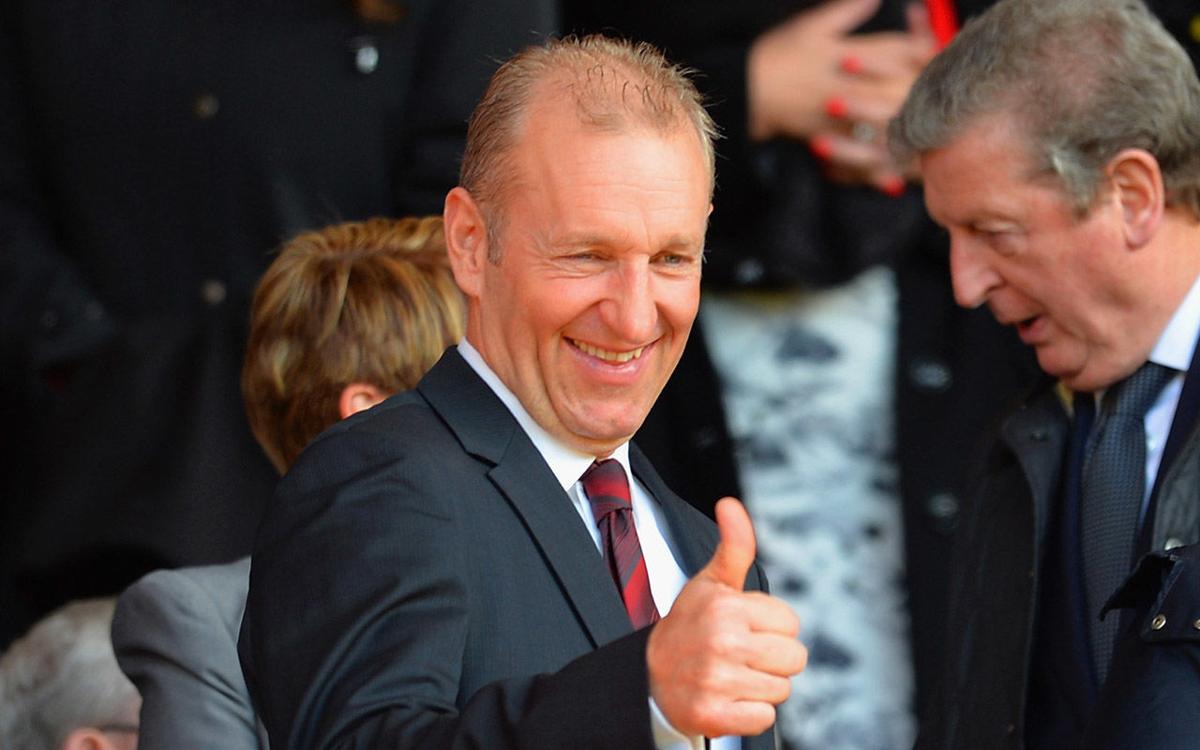 The first major conversation between player and coach looking toward the Buffalo Sabres' 2019-20 season took place this week more than 4,300 miles away. And new coach Ralph Krueger says he was thrilled by his first extended chat with captain Jack Eichel.
"It was a real natural conversation. We were both pleased at the end," Krueger told TSN's Darren Dreger in an interview aired Friday from the banks of the Danube River in Bratislava, Slovakia. "We could feel the common purpose that drives me here to the job and Jack to his daily job with the Sabres. We really went a lot deeper than I expected on a first contact. It was good. We definitely spoke the most about hockey but also about life and leadership, which is very important from his perspective."
Krueger said working with Eichel was a major attraction to the Buffalo job after he met the team's leadership in owners Terry and Kim Pegula and General Manager Jason Botterill. Krueger joined Botterill in Slovakia, site of the World Championship, to have face-to-face meetings with Eichel and Sam Reinhart.
Eichel's tournament for Team USA ended with Thursday's quarterfinal loss to Russia while Reinhart will be playing in a semifinal for Team Canada Saturday against the Czech Republic.
"It's an excellent opportunity to spend some quiet time with them before they go off into their summer break," Krueger said. "Pick a little bit into their brains about where they're at and where they want to go."
Krueger knows he has to form an immediate connection with the team's young core to get his Buffalo career off to a good start.
"I think It's really important that there's open lines of communication and the expectations are very clear," he said. "That's what the young athlete of today wants. You need to be quick, you need to be direct but you need to be open and allow for an honest conversation."
Krueger also revealed he will be speaking to unrestricted free agent Jeff Skinner next week as Botterill continues to try to get the 40-goal scorer to sign a long-term contract extension.
"Those conversations, they are going to happen here in the next few days," he said. "It's important for us to see the value of Jeff, what he's done and how he embraced being in Buffalo and became a friend of the players on the team. Those are conversations we need to have now. They're never easy but Jason has definitely asked me to be a part of that process, which I enjoy."
Krueger reiterated what Botterill said on the day of the new coach's hiring: The Sabres need to be in the playoff conversation this year.
"I believe that has to be our goal," Krueger said. "Let's be honest, we still have some building to do. There's free agency ahead. We have some conversations even with players we still have in free agency. Let's bring the lineup together. I need to get to know the others better.
"I have a few months here to really get up to speed on our competition but I certainly believe we can be in the mix here very quickly. This season needs to be one where the people feel us moving towards being a contender."
Krueger recounted to Dreger the story he told Buffalo media upon his hiring earlier this month how he went around the city stopping in bars to watch hockey games and ask fans their opinions of the Sabres. No one at that time recognized him.
"I could feel the passion of the city," he said. "It feels a lot like a city in Canada as far as how important the team is in the city. And that means a lot to me to working in an environment like that."
With the Sabres holding the NHL's longest playoff drought, dating to 2011, Krueger understands angst is high among the fan base and has carried into the dressing room.
"We need to be able to focus on our execution and what we need to do and let the results take care of themselves versus worrying about them," he said. "I think getting fear out of that space where there's been some struggles in the last few years and people have been very disappointed, we need to realize it's not going to be easy.
"It's going to be hard work and, for me, it's just getting the culture right in that environment, getting these players to another level with the game also without the puck. All those things we hear all the time. It's not going to be easy. I know that. I know it's going to be hard work but I love a challenge."
What kind of coach can the players expect?
"I'm somebody that believes I need to learn every day," Krueger said. "So I'm going to be looking for growth as a leader first of all off the ice. And then as a coach, I use my personnel, whether it's the staff or the players, and try to connect them. That's what I believe I do best. If I can connect this group, you're going to be speaking a lot about us this year I hope."