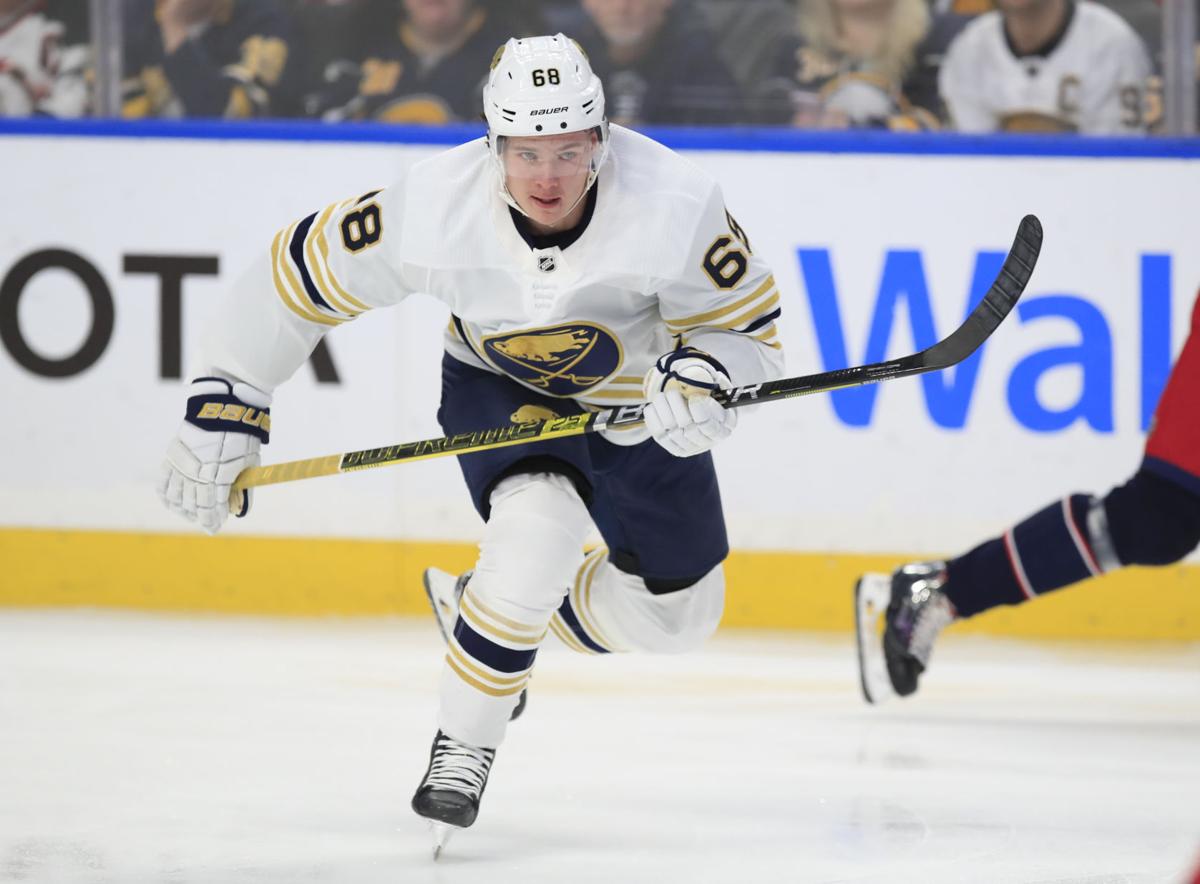 Victor Olofsson could have his brother on the ice with him next season with the Sabres, according to reports out of Sweden.
According to Värmlands Folkblad, a Swedish language daily in Varmlands, the Sabres are close to signing 28-year-old left winger Jesper Olofsson. He has spent the last five years in the Swedish Hockey League, and had 17 goals and 11 assists in 44 games this season for Farjestads.
"Yes, I actually signed a contract last week. I can't say with which club, but it is a foreign club and it should become official pretty soon," Olofsson told the paper in translated comments. "Then it is a bit unclear as for everyone in the situation right now when the new season can start and so on."
The Sabres said they had no signing announcements planned.
Victor Olofsson, 24, has 20 goals and 22 assists for the Sabres this season as the club waits to see if it will finish its schedule or head into the offseason. He has not played professionally with his brother at any point in his career.
The Sabres' last brother tandem was the O'Reillys in 2016-17, as Ryan and Cal both appeared in the Buffalo lineup.