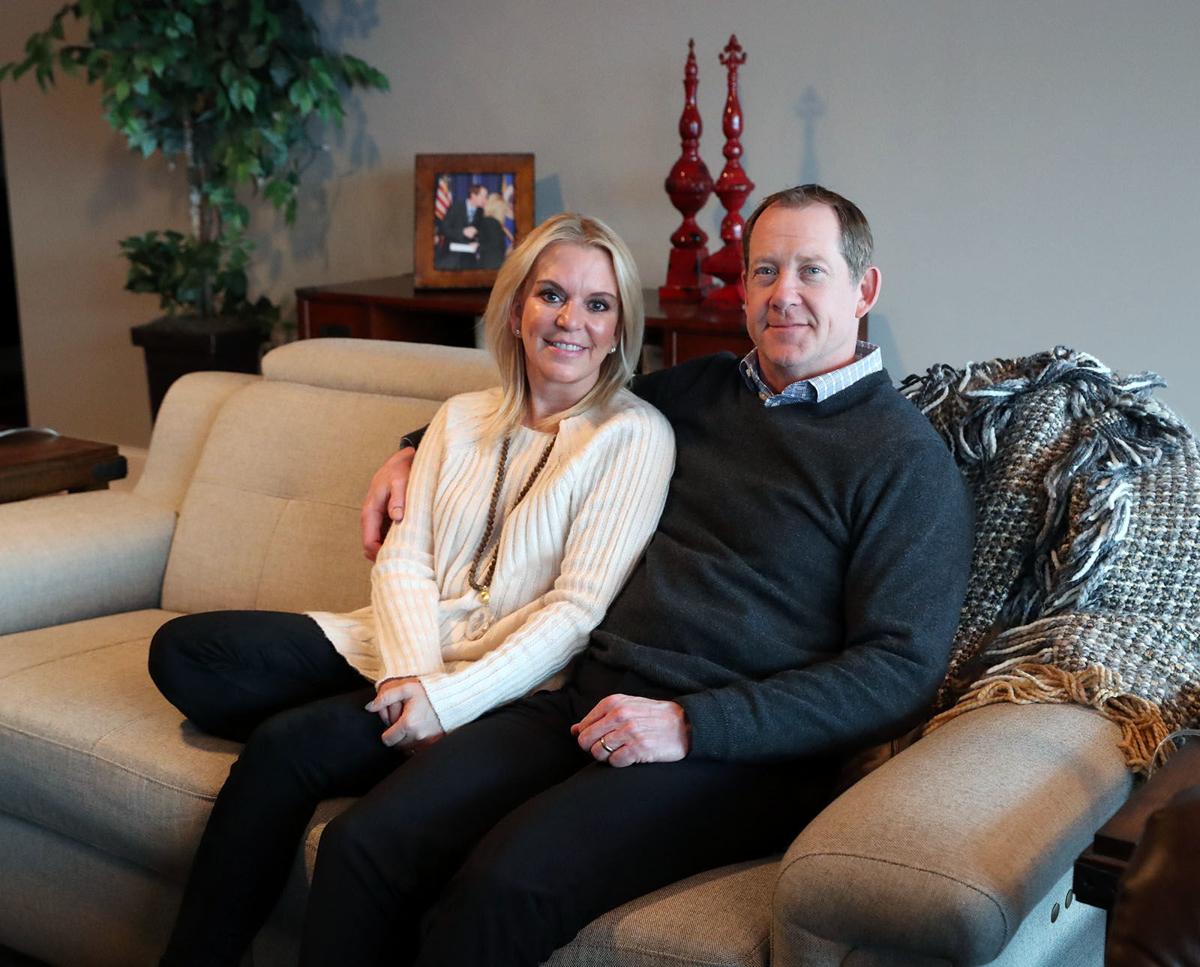 Phil Housley has yet to make any public comments since he was fired as the Buffalo Sabres' coach Sunday afternoon.
However, his wife, Karin, a Republican state senator in Minnesota since 2013, did not pull punches Monday night on Twitter, writing that "patience is rare" and pointed out the team's improvement under his guidance this season.
"So proud of my husband @philhousley6," she wrote. "I wish he could have had more time to continue to build a winning @BuffaloSabres team, but it's the nature of the beast. Patience is rare in these days of 280 characters. Happy to have him home tho! I see a beach in our feature."
Below the text, she attached a screenshot of a recent tweet by NHL draft analyst Steve Kournianos, who listed the areas in which the Sabres improved from Housley's first season to his second.
That included points (31st to 27th), 5-on-5 Corsi-For Percentage (27th to 13th), goals for (31st to 24th), goals against (29th to 23rd), power play (20th to 16th), penalty kill (22nd to 15th), shots on goal (21st to 8th), 5-on-5 scoring chances for percentage (27th to 20th) and save percentage (29th to 22nd).
During a news conference Sunday in KeyBank Center, Sabres General Manager Jason Botterill acknowledged improvement was made under Housley this season, but the team's second-half collapse resulted in the decision to make another coaching change after two seasons.
The Sabres sat atop the NHL standings after their 10-game winning streak, only to finish 27th because they won 16 of their final 57 games. Prior to winning the season finale, they had not won back-to-back games since Dec. 13, and they went 3-18-3 before winning the final two games. The Sabres continued to struggle defensively and were "consistently inconsistent," as Kyle Okposo said Monday during locker cleanout in KeyBank Center.
On the other hand, Jeff Skinner scored a career-high 40 goals — the most by any player during their first full season with the Sabres — and Carter Hutton had a .936 save percentage during the 10-game winning streak. Jack Eichel and Sam Reinhart also produced career years, while Rasmus Dahlin finished with 44 points, the second-most in NHL history by a defenseman before his 19th birthday.
Karin Housley ran for one of Minnesota's U.S. Senate seats but lost to Tina Smith on Election Day in November. The couple has been married for 35 years and have four grown children. She moved from Minnesota to join him in Buffalo in 1982, shortly after he was drafted first overall as an 18-year-old by the Sabres, and first ran for public office in Minnesota in 2010.