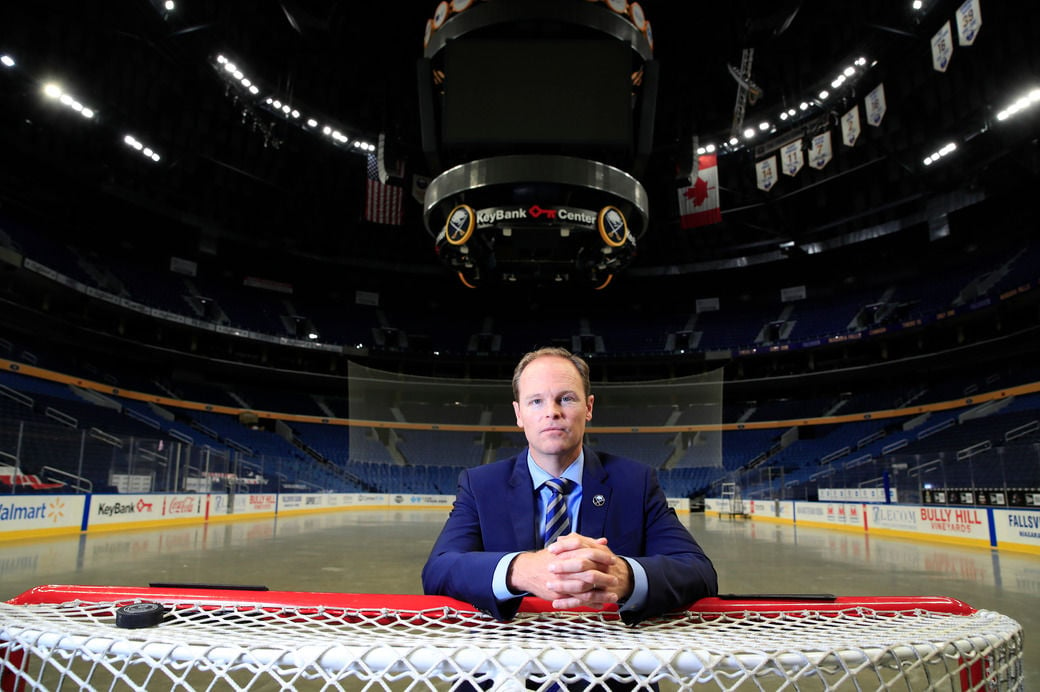 With the NHL on track to complete the Stanley Cup playoffs late this month, the league is reportedly adjusting its offseason calendar.
According to TSN's Frank Seravalli, the annual entry draft, which was postponed from its original start date in June, will be held Oct. 6-7 and free agency will open Oct. 9. The Buffalo Sabres hold the eighth pick in the first round, and according to CapFriendly.com, new General Manager Kevyn Adams has approximately $34.4 million available in salary-cap space.
When the new collective bargaining agreement was announced in July, the NHL included a tentative calendar that included a Oct. 9-10 draft. Free agency was scheduled to start Oct. 9, or at least seven days after the playoffs are completed. The 2020-21 season is tentatively scheduled to begin Dec. 1.
The Sabres, though, have the third-most unrestricted free agents among 31 NHL teams and their $1.275 million cap overage from last season is the fifth-highest mark, according to CapFriendly.com. However, the team could choose to split the latter figure over the next two seasons, which would give Adams more money to spend this offseason.
The flexibility is important given the Sabres' list of talented restricted free agents, including Sam Reinhart, Victor Olofsson and Linus Ullmark.
Be the first to know
Get local news delivered to your inbox!