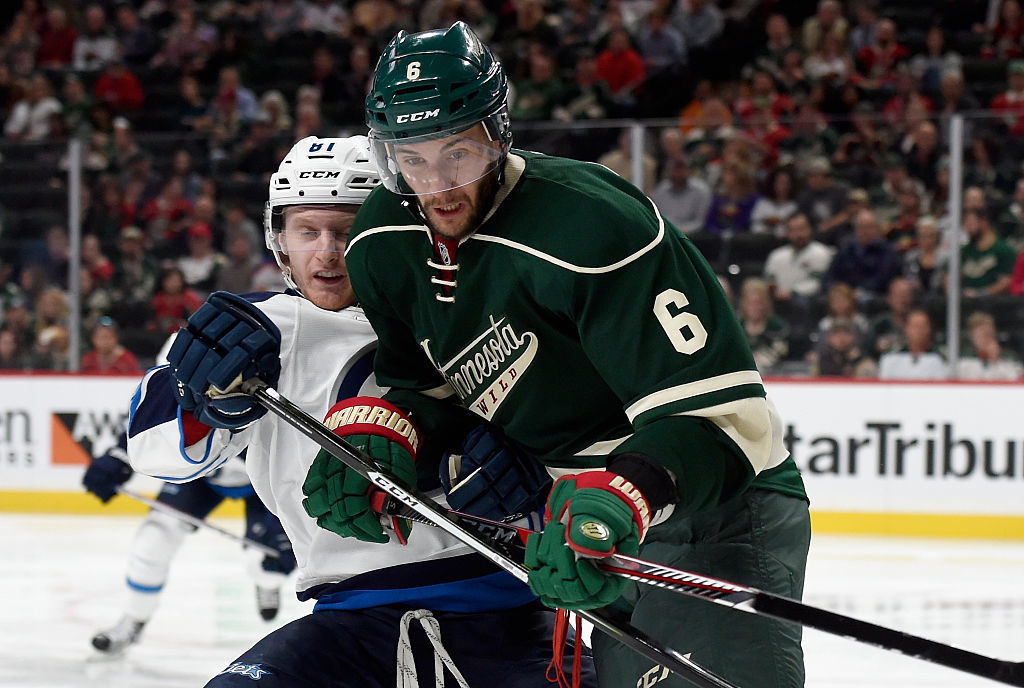 Slowly, surely and quietly, new General Manager Jason Botterill is getting the job done in putting together depth in the Buffalo Sabres' beleaguered defense corps.
Friday's trade acquisition of Marco Scandella from the Minnesota Wild gives Botterill the major piece he needed to add to the signing of Viktor Antipin from the KHL, the underrated trade acquisition of Nathan Beaulieu from Montreal and the solid depth retention of Taylor Fedun.
Scandella could slide right to the top pair alongside Rasmus Ristolainen. He can take lots of pressure off others, notably Antipin's adjustment to the NHL or the overuse of Zach Bogosian. It also allows Botterill to start Brendan Guhle in the AHL without the pressure of pushing the 19-year-old immediately to the NHL.
You would think, even with the potential for enough cap space, that it would end the Sabres dalliance with Kevin Shattenkirk. He's going to be looking for 6-7 years at maybe as much as $7 million per season. I say no there. The Buffalo power play was already No. 1 in the NHL last season. Shattenkirk would clearly upgrade parts of the Sabres' game but he's not nearly good enough in his own zone, as we saw during the playoffs with Washington. And the Sabres don't need to move into any more longterm cap jail until they figure out what to do with Evander Kane and what's going to happen with a potential extension for Jack Eichel.
Trades, of course, always come with some dose of regret. Giving up Foligno is a tough move. He was very well-respected in the dressing room and you could see him having a solid third- or fourth-line role in the days the Sabres climbed up the NHL ladder. But it comes under the heading of giving up something good to get something good.
The Sabres' prospect pool is heavy on forwards, so some NHL-level ones were likely going at some point. Ennis is coming off two straight injury-plagued years and could use a change of scenery. And he has to be thrilled to be joining the Wild and Edmonton childhood friend Jared Spurgeon.
Trading Ennis and Foligno leaves the Sabres even thinner at left wing. It makes you wonder if they're moving forward with Kane, at least for now.
Pominville is 34 but still plays just about every night. Still the former Buffalo captain has just 24 goals over the last two seasons and has a cap hit of $5.6 million over the next two years. That's steep, even with the Sabres out from under Ennis' $4.6 million and whatever Foligno was going to get. But assuming he stays, Pominville is a character guy. And we know how much Terry Pegula mentioned that on the day he fired Tim Murray back in April.
And ultimately, Pominville is the role player piece the Sabres took back from the Wild to get their big asset. That defense looks a lot different now than it did in April.
Be the first to know
Get local news delivered to your inbox!