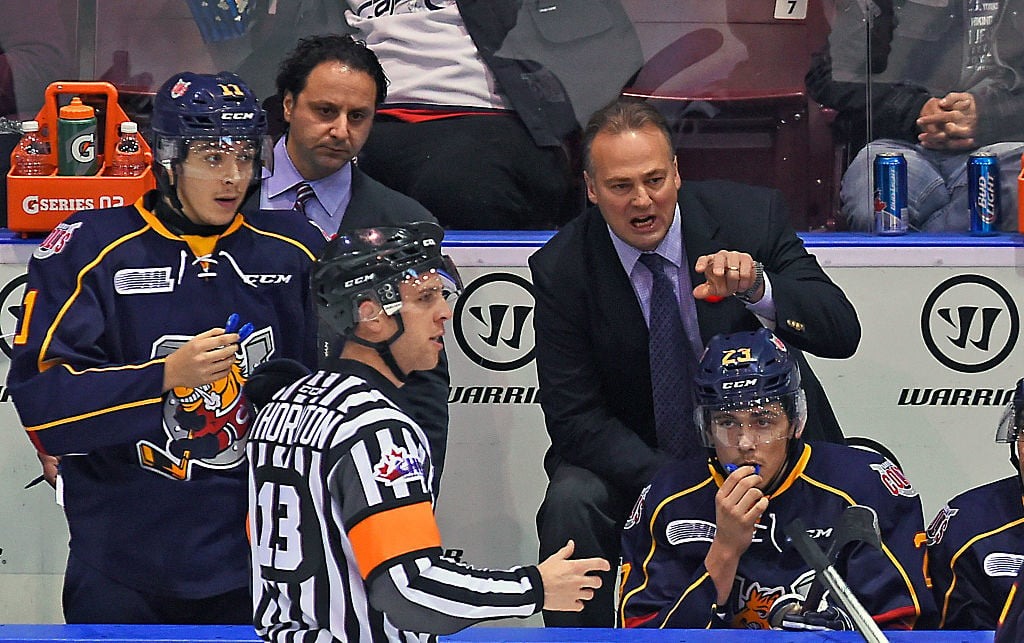 Hockey Hall of Famer and former Buffalo Sabres center Dale Hawerchuk is fighting cancer again, three months after completing his final round of chemotherapy. 
His son, Eric, tweeted Sunday, "My dad is back in his fight against cancer due to a resurgence of this terrible disease. We are praying for him and he will continue to fight hard #HawerchukStrong"
Among those who responded to Eric's tweet was Hawerchuk's former Sabres teammate Brad May. 
The head coach of the Ontario Hockey League's Barrie Colts since 2010, he took a leave of absence from the position in October when he revealed his diagnosis.
Acquired from Winnipeg in a trade for Phil Housley in 1990, Hawerchuk led the Sabres in scoring three times in his five seasons and had no fewer than 86 points in his four full campaigns (he played only 23 games due to injury in the 1995 lockout season).
Hawerchuk's best season in Buffalo was a 98-point output in 1991-92. He had 96 points in 1992-93 and his assist totals in those two seasons (75 and 80, respectively) are behind only Pat LaFontaine's 95 assists in 1992-93 in the franchise record book.
Hawerchuk, who played for St. Louis and Philadelphia after he left Buffalo, finished his career with 518 goals and 1,409 points in 1,188 games. He was inducted into the Hockey Hall of Fame in 2001.
Be the first to know
Get local news delivered to your inbox!