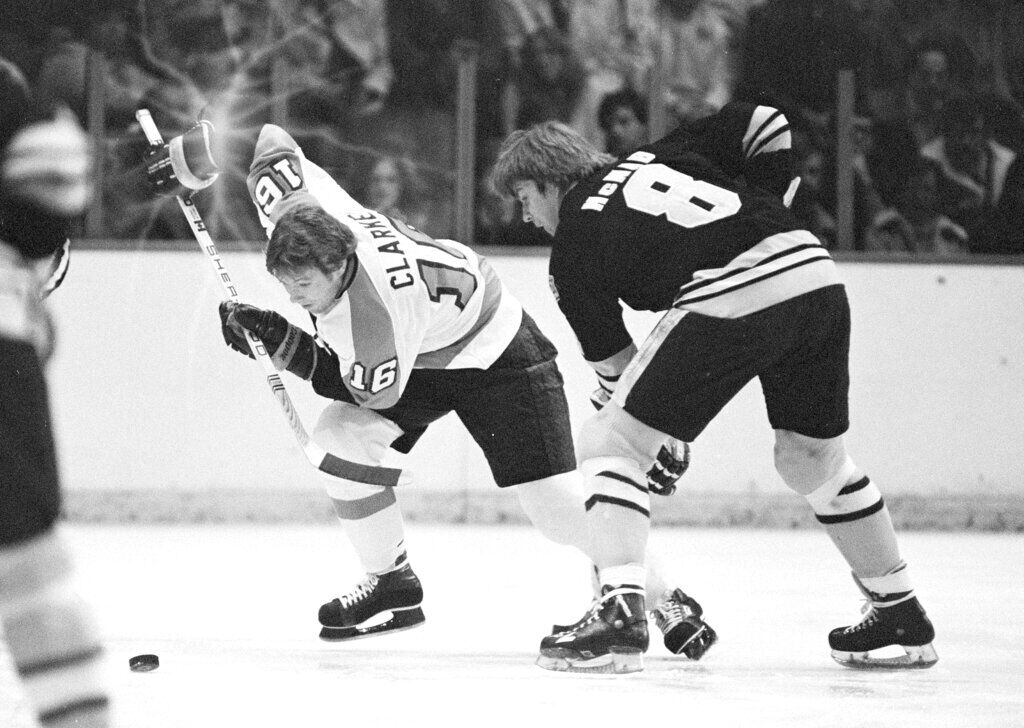 Former Buffalo Sabres center Peter McNab was named Thursday as one of three inductees into the United States Hockey Hall of Fame for extraordinary contribution to the sport of hockey in the U.S.
McNab will be joined by New York City writer Stan Fischler, one of the giants of hockey journalism, and former Philadelphia Flyers player and General Manager Paul Holmgren.
The Class of 2021 will be enshrined with the Class of 2020 at a formal ceremony in December, with details to be announced. One of the members of the Class of '20 is University of Wisconsin coach and former NHL player Tony Granato, the brother of Sabres coach Don Granato.
McNab, 69, ranks 19th among Americans in NHL history with 813 points in 995 regular-season games for four teams. He has had seven consecutive seasons with 70 or more points and six in a row with 35-plus goals while helping his teams to Stanley Cup Playoff appearances 10 times.
McNab was the Sabres' sixth-round pick (No. 85) in the 1972 draft out of the University of Denver. He began his pro career in 1973 with the Sabres' farm club in Cincinnati and tore up the AHL with 34 goals and 73 points in 49 games. He had three goals and nine points in 22 games for the Sabres that season as well, scoring his first NHL goal on Dec. 15, 1973 in a 4-3 loss at Minnesota on an assist from Buffalo legend Rick Martin.  
McNab's NHL breakthrough came with Buffalo during the 1974-75 season, when he had 22 goals and 21 assists in 53 games in the season that saw the Sabres advance to the Stanley Cup final before losing to Philadelphia.
McNab had 24 goals and 32 assists in 79 games for the Sabres in 1975-76 but was then traded to Boston for Andre Savard in one of the worst moves ever made by Buffalo General Manager Punch Imlach. McNab continued to flourish in Boston, posting a career high of 41 goals in 1977-78 and rolling up four years of at least 80 points.
He played in two more Cup finals with the Bruins, losing to Montreal in 1977 and 1978. He later played for Vancouver and New Jersey, finishing his career with the Devils in 1987.
Since his retirement, McNab has spent more than 30 years as a broadcaster. He spent eight years as a color analyst for the Devils and the last 25 seasons calling games for the Colorado Avalanche, a team he joined upon their move from Quebec City to Denver in 1995.