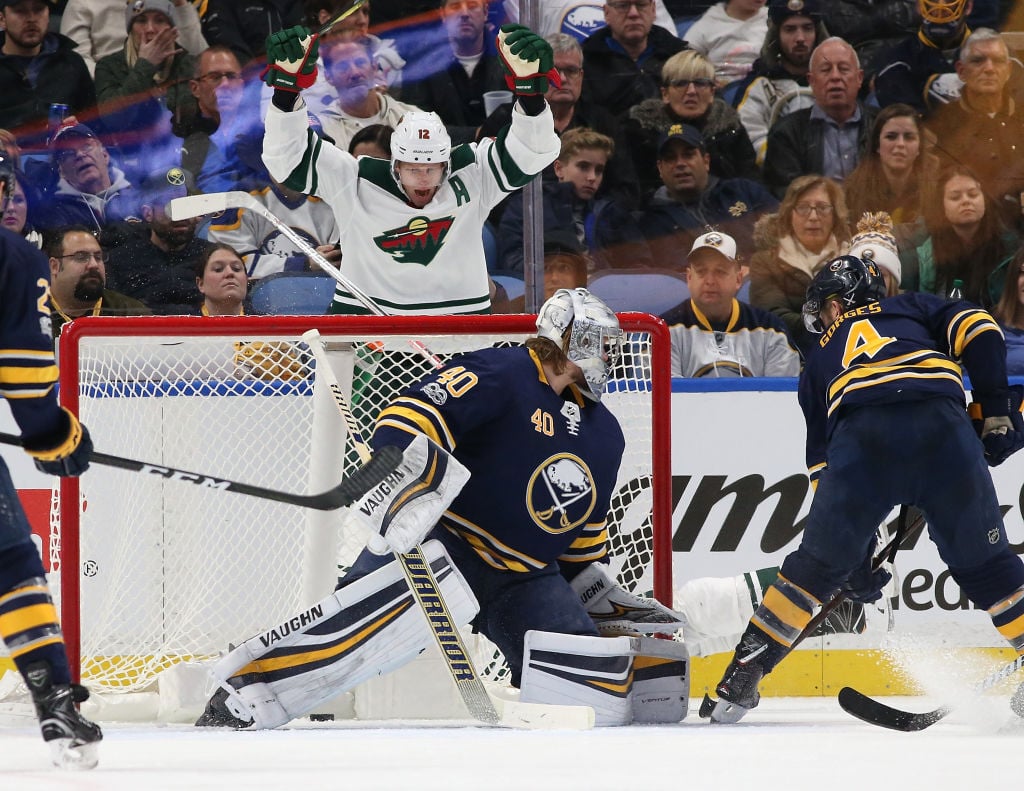 1. The numbers: A 16-year veteran, Staal played the last four seasons in Minnesota and the Sabres will be his fourth NHL team. He spent 12 years with Carolina after being the No. 2 overall pick in the 2003 draft. He also spent a half-season with the Rangers. In more than 1,200 games, he has 436 goals and 585 assists for 1,021 career points. He is seventh among active players in games and sixth in points.  
2. Contract status: Staal is entering the final season of a two-year, $6.5 million deal. Then, he will be an unrestricted free agent. He had a modified no-trade clause with 10 teams listed.
3. Winner: While Stahl spent a good portion of his career with a Carolina franchise that has struggled, he was a member of the Hurricanes' Stanley Cup championship team in 2006 that also included current Sabres General Manager Kevyn Adams. He also won gold for Canada at the 2007 World Championships and 2010 Olympics. He served as Canada's captain in the 2013 Worlds.
4, Brother act: Eric is the oldest of the four Staal brothers. That group includes former teammates Marc, Jordan and Jared, who is out of the NHL. Eric, Jordan and Jared have played for the Hurricanes. The brothers grew up in Thunder Bay, Ontario, and learned to play hockey at a young age on a rink on the family farm.
5. Skinner connection: While Jeff Skinner played more frequently with Jordan Staal in Carolina, he does have some familiarity with Eric, too. The line of Staal, Skinner and Tuomo Ruutu played 16.6% of the Hurricanes' even-strength ice time in 2011-12, and was the Hurricanes second most frequently used line.