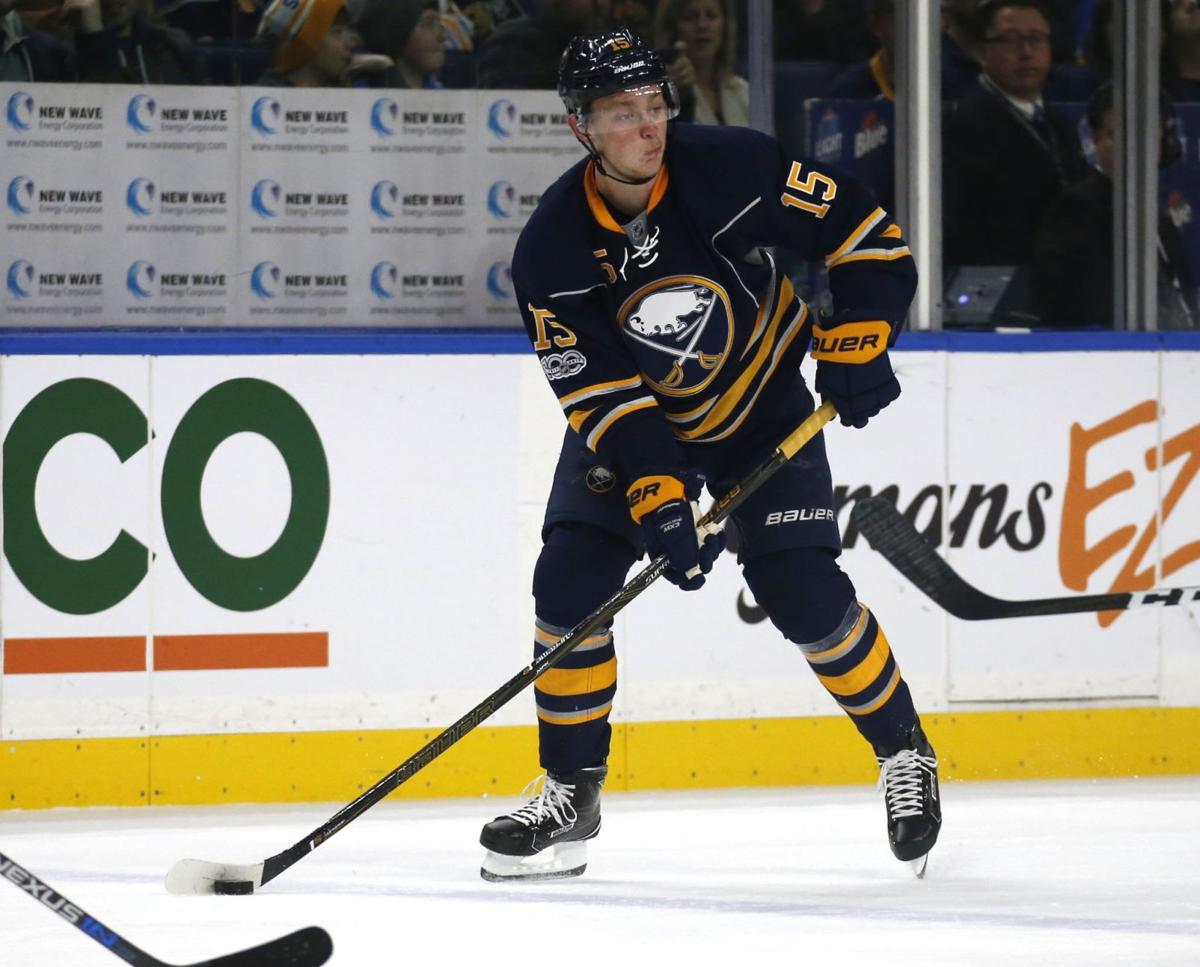 The Buffalo Sabres' additions of the National Hockey League's top draft choice, Rasmus Dahlin, and 2011 NHL rookie of the year Jeff Skinner haven't impressed the league's rightsholder.
The Sabres aren't scheduled to get any games on NBC and will make only five scheduled appearances on cable's NBCSN during the 2018-19 season despite the two channels carrying 109 games, the most since NBC earned the rights to the games in 2005.
The five Sabre games on NBCSN – down from seven last season – are home encounters with Tampa on Nov. 13, Philadelphia on Nov. 21 and Toronto on Dec. 4. The two road games are against Washington on Dec. 21 and Philadelphia on Feb. 28.
Of course, if Dahlin and Skinner, who was acquired in a trade with Carolina, have a big impact on what was the league's worst team in 2017-18, NBC and NBCSN can adjust their schedules to add more Sabres games.
In addition, NBCSN leaves the last week of the season open so if the Sabres have a key game or games in the playoff hunt they can be added, an NBC spokesman said.
The schedule also can be viewed as a slap in the face to Sabres star Jack Eichel. He is notably absent from what an NBC release refers to as "Star Power."
The release notes that "established stars and young phenoms will take center stage on "Wednesday Night Hockey," highlighted by multiple appearances from the likes of Alex Ovechkin (WSH), Marc-Andre Fleury (VGK), Sidney Crosby (PIT), Patrick Kane (CHI), P.K. Subban (NSH), Patrice Bergeron (BOS), Steven Stamkos (TBL), Claude Giroux (PHI) Connor McDavid (EDM), Patrik Laine (WPG), Auston Matthews (TOR), Henrik Lundqvist, (NYR), Johnny Gaudreau (CGY), Joe Pavelski (SJS), Jonathan Quick (LAK), and Nathan MacKinnon (COL)."
Eichel could join many of them when NBC carries the NHL All-Star game in prime time for the first time since 1997.
NBCSN also will be airing a rebranded package of "Wednesday Night Hockey" with 17 of the 25 Wednesdays featuring doubleheaders with a nearly equal balance of teams from each conference and an earlier start time, the network said. This begins on opening night, Oct. 3, with the Stanley Cup champion Washington Capitals hosting the Boston Bruins followed by the Anaheim Ducks vs. San Jose Sharks.
The Bruins visit Buffalo the next night for the Sabres' season opener at KeyBank Center.
The Buffalo market finished No. 2 in ratings for NBC and NBCSN last season despite the team's poor performance. Pittsburgh was No. 1. However, Buffalo is a small market so larger markets in the league can have more viewers watching despite much lower ratings.