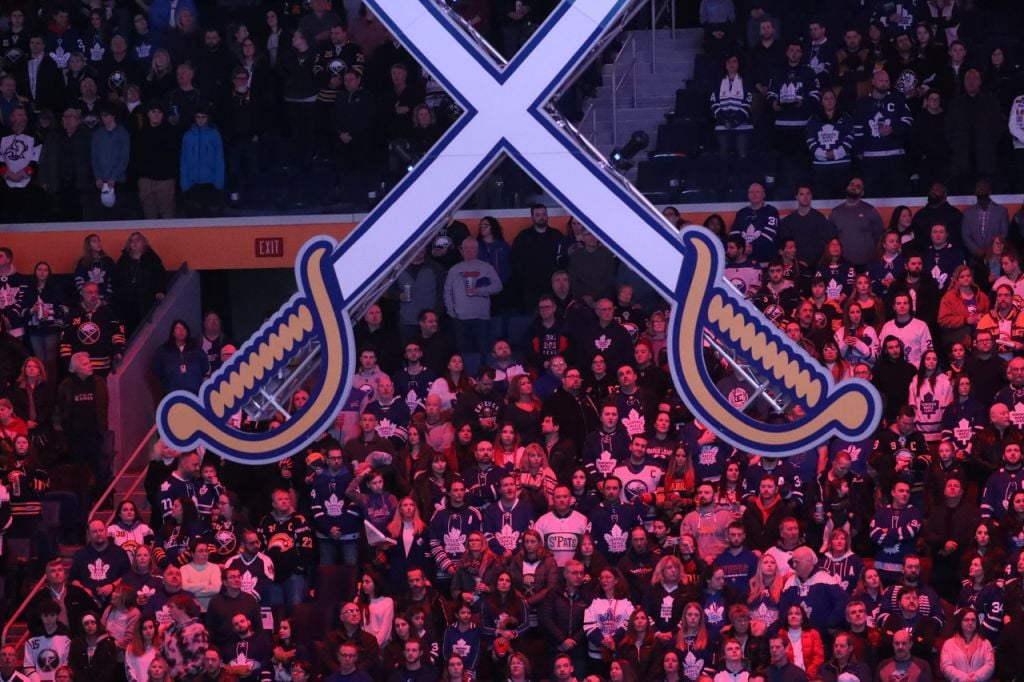 How angry, disappointed and frustrated are Buffalo Sabres fans? Well, one attempted to put the team up for sale on Craigslist on Wednesday to express those feelings.
The poster described the Sabres as a "Lost team with diehard fanbase looking for wealthy owner who actually understands hockey. ... Organization on the cheap. Could be flipped. Major structural damage but few core pieces still intact."
The full listing has been flagged for removal.
The creative author goes by @sabresbunny on Twitter and uses the name "Dahlin Forever" and is a self-described "artist" and "hockey lover." Her name is Jill Thompson and this is what she said about what compelled her to post on Craigslist.
"I became a Sabres fan in the late 80s when my dad started taking me to games. The year Alexander Mogilny defected and joined the team I became a fanatic. Growing up accustomed to having Dominik Hasek in net was a major bonus as well.

"We were a respected and proud hockey community. That feeling was exhilarating and was a direct reflection of the owners at that time and their passion and commitment to the city and its hockey team. Fast forward to current times, and we are at a polar opposite of the spectrum.

"When I post about the Sabres on Twitter, it's sadly in a negative light and that is because I am upset for the level of disrespect/lack of accountability/neglect of everything down to the smallest details that we are shown from the owners. As one of the most loyal fan bases in all of sports, we deserve better.

"Ultimately the Pegulas are not only giving us a bad name in hockey, they are giving the city of Buffalo a bad name, too. This is what pushed me to find some humor in such a miserable spot and post the ad on Craigslist trying to sell the franchise to owners that care.

"I just moved back a year ago from Charlotte. I'm not a season ticket holder and would've considered it this upcoming season had things been dealt with differently by the owners."
Be the first to know
Get local news delivered to your inbox!