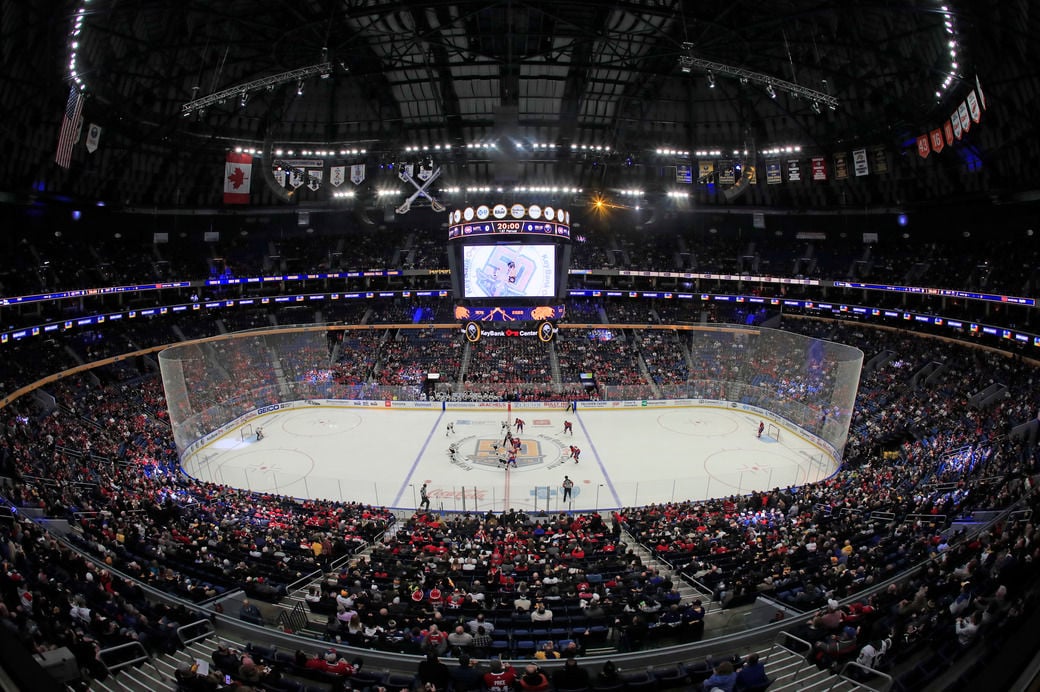 Just under two months after filing a lawsuit in U.S. District Court, the Buffalo Sabres have dropped a case alleging U.S. Citizenship and Immigration Services improperly denied a green card for Dr. Edward Anthony Gannon, the team's head strength and conditioning coach.
The suit was dropped Wednesday morning and the team released a statement later in the day that said Gannon, a native of Great Britain who has been with the team since 2015, has had his petition approved.
"The matter has been resolved amicably between both parties, resulting in the complaint being withdrawn and Ed Gannon receiving approval of his EB-1 petition," the team said.
The end of the suit came in a two-paragraph notice from the court on Wednesday, which said the case was voluntarily dismissed by the plaintiffs. They were listed as Gannon and Hockey Western New York LLC, the Sabres' corporate name.
In filing the suit, the team had said Citizenship and Immigration Services made an "unlawful, arbitrary" decision to deny Gannon's application. The team said he was worthy of more consideration by the agency "as an individual of extraordinary ability."
But the agency's response was that the Sabres have failed to show Gannon has reached national or international notoriety in his field, in spite of the team's claim that he was one of only 31 people in his post in the world's top hockey league.
The team's initial petition on Gannon's behalf was denied on Jan. 14 and the club said he would be in danger of having to relinquish his post and return to Great Britain.
"Let me stress that we selected Ed after an exhaustive search across the world of professional sports performance," Sabres president Kim Pegula wrote on behalf of Gannon in a letter contained within the lawsuit. "We spanned the globe to find an elite Strength and Conditioning expert because this role is absolutely critical to our overall organizational success. It is a critical role that is fundamental to our organization's success both on and off the ice.
"We spend tens of millions of dollars each year on world-class athletes. We require our Head of Strength and Conditioning to expertly monitor and train these athletes so they achieve success on the ice. It is a critical role that we entrust to someone who also has world-class credentials and who can properly take care of our valuable assets."