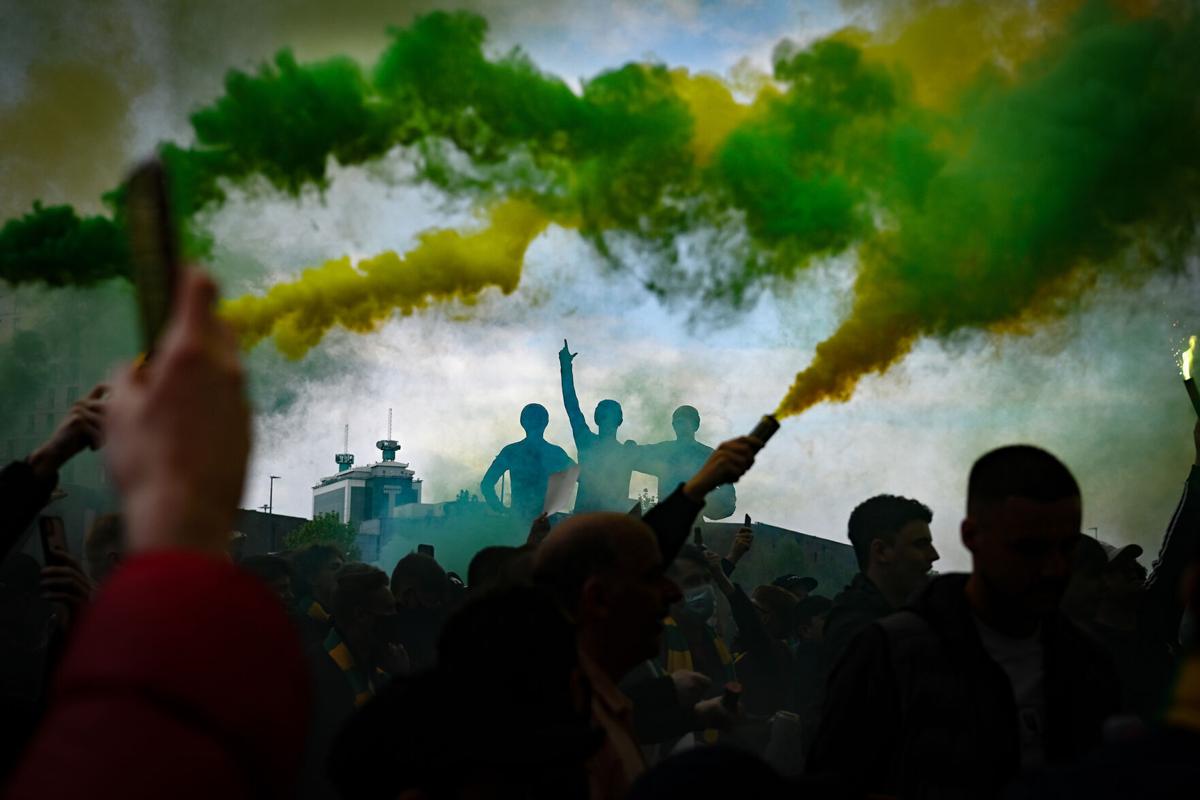 A protest against the Glazer family, who owns several sports franchises in the U.S and the United Kingdom, led to the postponement of Sunday's Manchester United-Liverpool match at Old Trafford Stadium in Manchester, England, after a group of fans stormed the field.
The Glazers, who also own the Super Bowl champion Tampa Bay Buccaneers, have owned Manchester United outright since 2005 after slowly buying small percentages of the team over a few years.
The protest stemmed from years of fan dissatisfaction with the Glazers. Several years of poor play and performance on the field was compounded when the Glazers were one of several English teams to join the quickly abandoned European Super League.
The protest began around 8 a.m. local time outside the team's hotel. However, after about an hour, nearly 1,000 people marched toward the stadium, breaking down fences and storming the field. Video and photo taken at the scene showed fans pouring through the stands onto the field, chanting and waving banners. Many of the supporters were carrying aluminum cans and passing plastic bottles back and forth.
The game was eventually postponed and no makeup date has been announced.
The pitch invasion was the culmination of weeks of fan resentment. The European Super League fiasco has been especially bad for Manchester United with fans protesting outside the team's training facility and organizing a letter campaign that has so far led to the team's executive vice chairman Ed Woodward announcing he plans to resign.