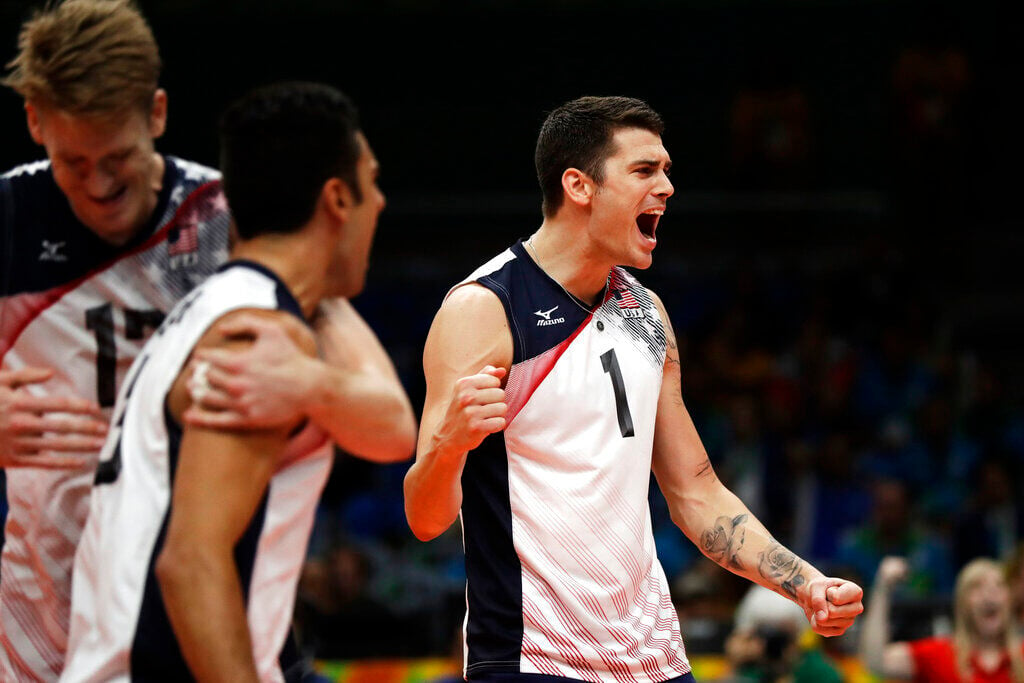 Matt Anderson's father died two years before the West Seneca West graduate made his Olympic volleyball debut at the 2012 London Games.
His young son, named in honor of his dad, wasn't born when Anderson helped Team USA to a bronze medal in 2016 in Rio de Janeiro. And with spectators barred from attending the 2020 Tokyo Olympics, delayed a year because of the Covid-19 pandemic, Anderson has been thinking a lot about the future.
And how he's far from finished.
"I'm still having a lot of fun," Anderson said during the Team USA Media Summit in April. "And to be able to bring my family along with me on this journey has been something that I'm really grateful for, and so yeah, I believe I will be trying for Paris 2024. It is three years away. I am turning 34 in two weeks. So who knows? But that is my goal at this point in time. And maybe L.A. in 2028."
For a decade, Anderson has rated among the best men's indoor volleyball players on the planet.
The 6-foot-10 outside hitter/opposite has played for the U.S. Men's National Team since 2008, the same year he led Penn State to an NCAA championship, and has been its leading scorer each season since 2011. He's been named the USA Volleyball male indoor player of the year six times, and has starred in professional leagues in Russia, Korea, Italy and China.
But Anderson's longstanding embrace and advocacy for mental health, which has included him stepping away from his Russian team in 2014 and returning to the U.S. from China earlier than expected this year, also makes him an indispensable member of Team USA.
"Matt has always been exceptionally mature," USA volleyball coach John Speraw said in a recent phone interview with The Buffalo News, "but I think each of our players goes through some process of personal growth and self-awareness and challenges, and Matt has and has spoken about it eloquently, and I think in a lot of ways speaks for a large percentage of athletes who also struggle at different times of their path that largely remain silent.
"I think that's also been an opportunity for Matt to lead. It takes a lot of strength to admit some vulnerabilities, but I think by sharing some of those experiences he's had, he's giving voice to an experience many athletes have had."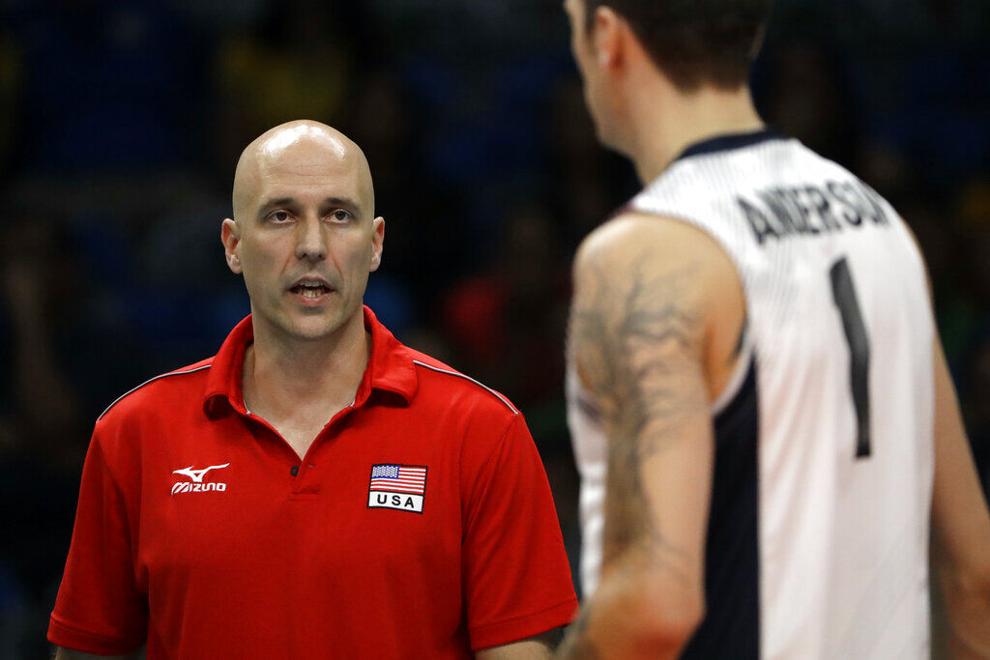 In 2014, Anderson stepped away from his professional team, Zenit Kazan, after leading it to the Russian Volleyball Super League championship and being named league MVP.
He returned to Western New York, homesick and still grieving the loss of his father, Mike, whose birthdate and day he died in 2010 are tattooed on his right ribcage, along with a family crest.
When the pandemic canceled his pro season in Italy in 2020, Anderson returned to his new home in Indianapolis and reunited with his fiancée – now wife – Jacquelyn and their then-6-week-old son Michael James, whom they call "Jamie," named after his late father.
"Eventually, I went over to my pro team for the following season in Shanghai," Anderson said, "and had some mental health issues where I decided to step away from the game again, much similar to what I did in (2014). And with that experience in (2014), I had a really good rebound and I set myself up for being able to put myself into the (U.S. national) team."
Speraw said Anderson has great character, is intensely professional and possesses elite physical gifts.
"He's got a great arm, he's big, he jumps well," Speraw said. "He's a unique player in American history. Just his size and skillset, I don't know that we've ever had a player like Matt. His ability to be as big, and a guy that big having a fluid arm like that, that just doesn't come along very often, if ever.
"He carries a big offensive load for us, because when we get in trouble, we set him a ball that the whole world knows is going to him and he finds a way to kill it."
In June, the U.S. Men's National Team posted an 8-7 record at the FIVB Volleyball Nations League tournament in Italy, finishing the event with a sweep against Japan.
It offered a preview of what the Americans could expect at the Tokyo Games.
"It was beneficial for us. I'm glad we did it. I think it made us a better team," Speraw said. "To be quite honest, (our training for the Olympics was) probably not as long as any of us would have liked. I think this feels like a very short summer. You get together, train for a couple of weeks, go to VNL, come home, train for a couple weeks, the next thing you know you're in Tokyo.
"After being apart for a couple of years and of course going through some injuries and such, when we step out on the court for our first Olympic match, I'm going to probably wish we had more time. But we don't. We're just going to go out there and rely on the experience we've had together through the years, the knowledge about who we are and how we play the game, and then we're going to compete like crazy and represent Team USA."
Speraw doesn't know whether Anderson can remain a force in the sport for another decade and play in the next two Olympics, making it five for his career.
Former Russian men's volleyball player Sergey Tetyukhin owns the sport's record with six Olympic appearances from 1996 to 2016, when he was 40 years old. Only three men's volleyball players have appeared in five Olympics: Italy's Andrea Giani, Brazil's Mauricio Lima and the Netherlands' Reinder Nummerdor.
But Speraw invoked Tom Brady playing in the NFL into his 40s and said that considering sports science advancements, he wouldn't put anything past Anderson.
"I think if anybody could do it, he could," Speraw said, "because of his professionalism and the way he is so committed to doing things the right way. If anybody could keep this train going all the way to L.A., at his position, Matt Anderson could do it."