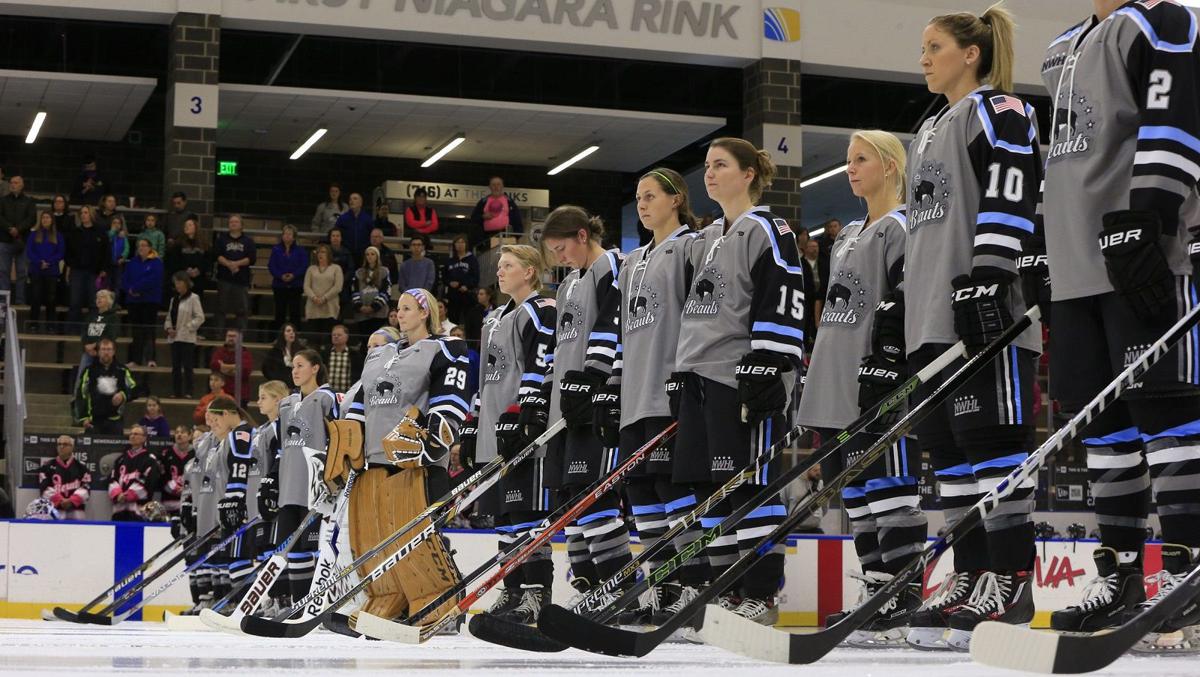 The second year of the National Women's Hockey League does not appear to be skating cleanly along.
On Friday, the league announced it was cutting player's salaries.
League commissioner and founder Dani Rylan held a media conference call Friday afternoon to discuss the move after stories had been floating on social media. (The Buffalo News was not made aware of or invited to participate in the media conference call.)
"It was a decision we were thinking about for a while now," Rylan said in media reports. "Unfortunately we had to make this business decision to save the season.
"We fell short on some projections and had to pivot away from that decision. The decision was, do we want to exist? Do we want to save the season? We had to make the appropriate decisions to do so."
The league, which includes the Buffalo Beauts, Boston Pride, Connecticut Whale and New York Riveters, began in 2015 with players earning between $10,000 and $26,000. Some reports have said the league would cut salaries in half but Rylan would not confirm a percentage.
Rylan also said neither the players nor the player's union was told of the decision. Players were offered no opportunity for input into the decision. They will need to sign an addendum to their contract agreeing to the reduction in pay.
Players will continue to receive a 15 percent commission from sales of their jerseys.
Rylan also reportedly said on the conference call that league sponsor Dunkin' Donuts offered an additional $50,000 with the money to go to players' salaries.
The Beauts host the Boston Pride at 3:30 p.m. Sunday in HarborCenter. Boston leads the league with 10 points, winners in all five of their games. The Beauts are in second with five points (2-3-0-0-1) and are coming off a 4-3 win over New York, which ended a three-game losing streak.