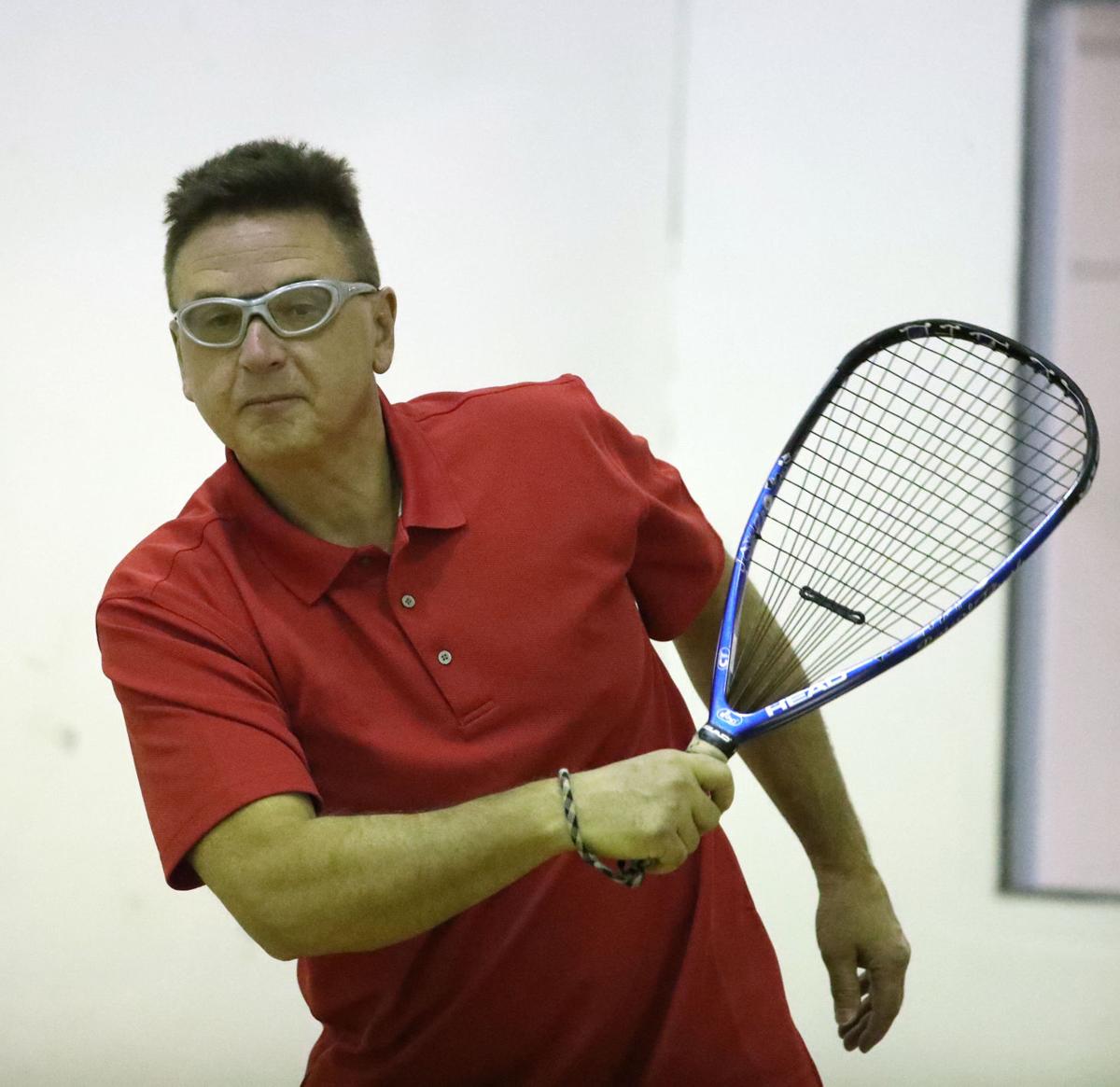 Two years ago, Brian Mach of Lancaster was the No. 1 ranked racquetball player in in the city Open Division, an incredible accomplishment at age 58.
He might have recently topped that performance as Mach tied for the bronze medal in singles and doubles in the 60-and-over division at the International Racquetball Federation World Senior Championships in Albuquerque, N.M.
In entering both singles and doubles, Mach played 12 matches over a five-day period.
In the singles semifinals, Mach faced Steve Wattz from Santa Rosa, Calif., who entered as an 11-time winner of the event, including championships in singles, doubles and mixed doubles.
Wattz, who previously played on the pro circuit, won the first game, 11-2. Mach answered in the second to win 11-8 and was leading 8-4 in the third game before Wattz rallied for an 11-10 victory.
"You're bringing back a good and a bad memory," Mach said. "I was ahead, but he has the heart of a champion. ... It was 10-10 and he had a chance to win it and I got him out of the serving box. Then I had a chance to win it and he got me out. ... Ultimately, I had two chances to win and he then got into the serving box and got the last point.
"He's the best player I've ever played."
The players who lose in their respective semifinals share the bronze.
Wattz lost in the finals later in the day after playing the marathon with Mach, but he won the doubles and mixed totals to bring his total championships to 13.
Mach also tied for the bronze in the doubles division with partner Joe Jacob of Niagara Falls.
Jacob reached the quarterfinals in the singles division before falling to Glen Lieb of Hatboro, Pa., 11-1, 11-4.
Be the first to know
Get local news delivered to your inbox!