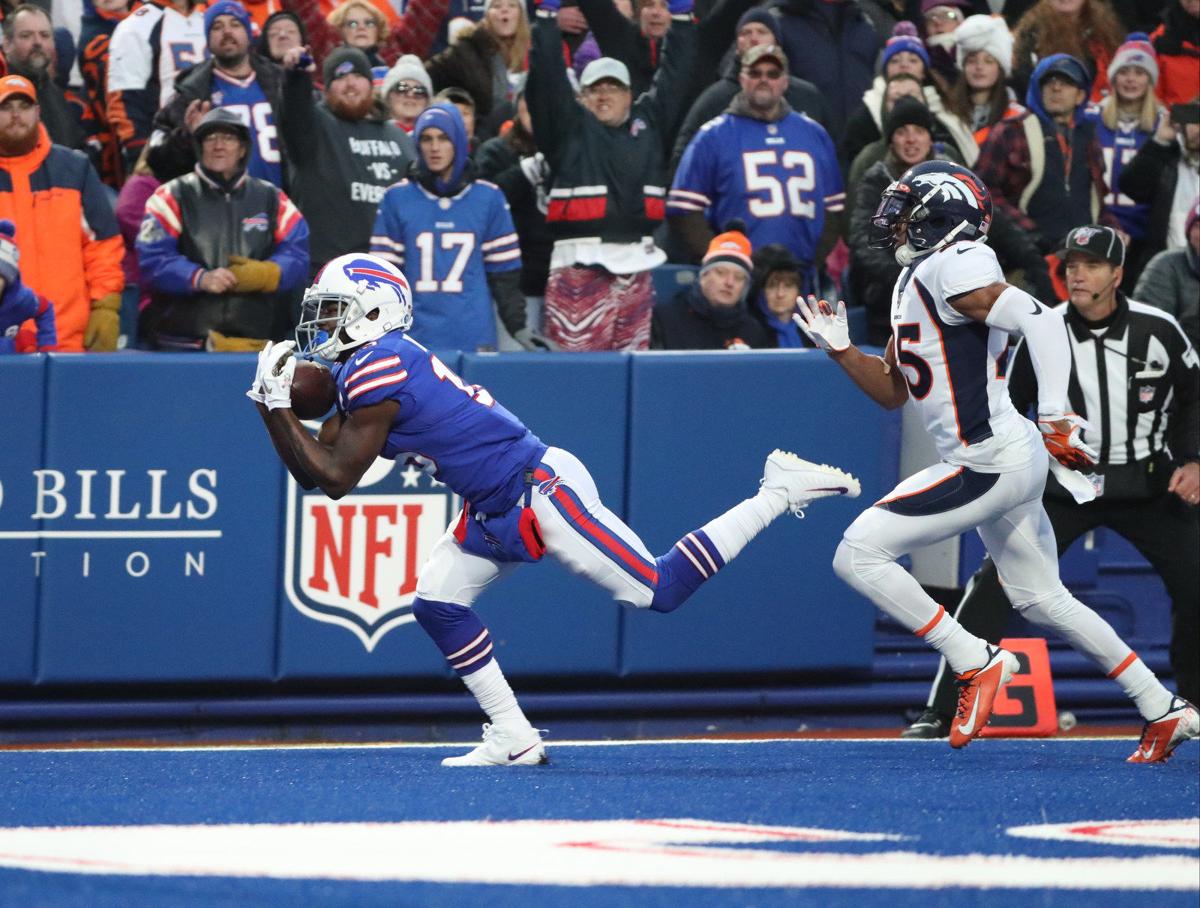 Bills wide receiver John Brown had a career-high 1,060 receiving yards last year in his first season in Buffalo. Cole Beasley had a career-high six touchdowns catches in Year 1 with the Bills.
Stefon Diggs, acquired in a trade with the Minnesota Vikings, joins that group this season. And while some see Diggs taking away chances from Brown and Beasley, quarterback Josh Allen sees just the opposite.
"I think this is going to give them an opportunity to have more chances to catch the ball," he said on Sirius XM NFL Radio. "They had career years and everybody talking about the addition of Stefon Diggs will hurt their value. I think it's the other way around. John was a 1,000-yard receiver last year. Man-to-man, he's extremely tough to cover. Cole, on the inside, if you put a nickel on him, he's a tough cover in man-to-man.
"I appreciate what Brandon Beane has been doing by putting these guys around me. Now it's up to us to go out on the field and execute and put the plan together."
Diggs figures to draw the opponent's No. 1 defender and that could benefit Brown, although he might not reach 1,000 yards again. It will be harder to put a safety over the top of Brown as often as last year. 
Diggs figures to take some targets away, but the trio should make for a better passing game, assuming Allen does his part.
Allen has been effusive in his praise of Diggs since the trade as he has gotten to know him better. They met for the first time when the Bills' skill position players got together in Florida several weeks ago.
"I've been in contact with him throughout the entire offseason, playing video games, calling each other, FaceTiming, texting," Allen said. "He's just a guy that loves to work. He loves the game of football.  
"I can't wait. I don't to blow smoke and let him know how much I love him already. He's truly an unbelievable guy. He's down to earth. He was teaching the young guys. He was telling them what he does on certain routes. … When you see him on the field, it's noticeably different. The way he moves his hips, his cuts, his hands, how smooth he is, how fluid he is. How talkative he is."