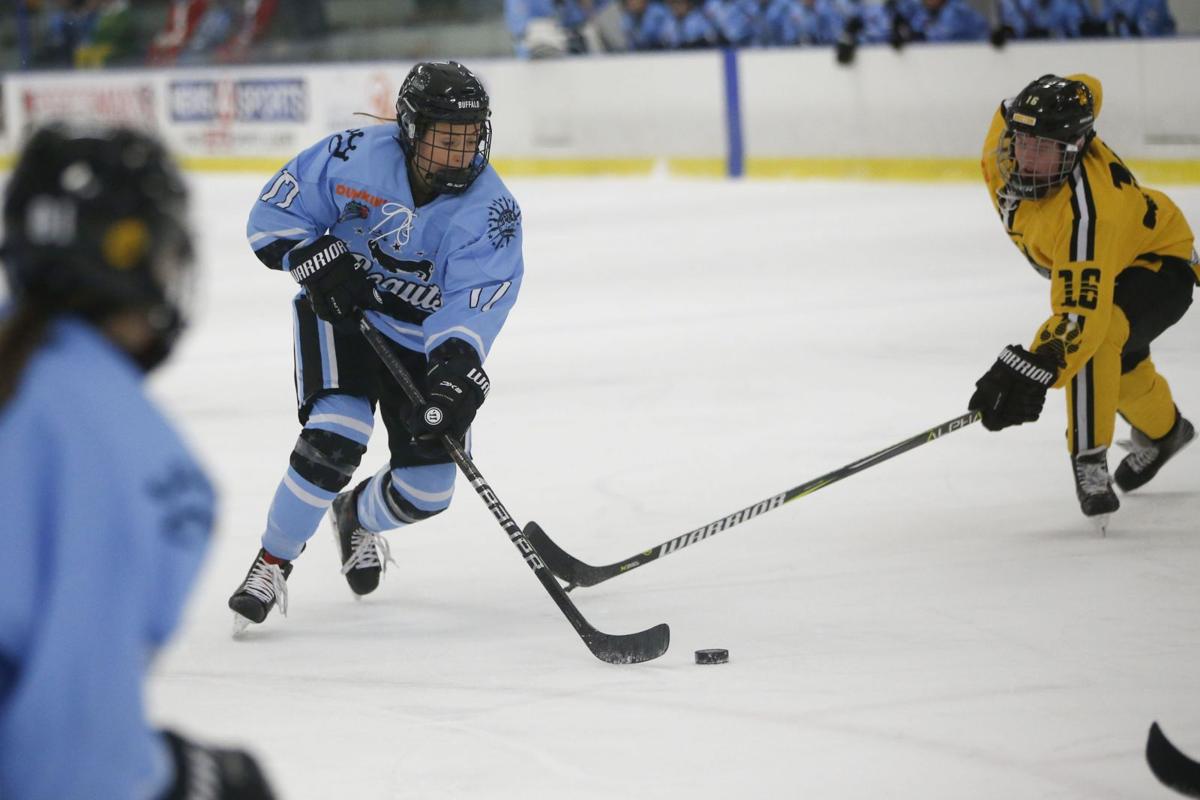 With professional sports leagues across the globe struggling to operate amid the coronavirus pandemic, the NWHL announced Wednesday a plan to launch its season in a controlled environment with regular testing.
The Buffalo Beauts and the NWHL's five other teams will play their season over two weeks from Jan. 23 to Feb. 5 while in a bubble in Lake Placid. Each team will play five games at Herb Brooks Arena, followed by the Isobel Cup playoffs.
There won't be fans in attendance, while players and staff will follow strict safety protocols that are subject to change. All players will receive their full compensation for the season, the league said in a statement. They were given the option to opt out while still receiving their full salary but "more than 95%" have committed to playing, according to the NWHL.
"The NWHL is excited to provide hockey fans a fast-paced schedule of thrilling games on the road to the Isobel Cup," NWHL Interim Commissioner Tyler Tumminia said in a statement. "The continued challenges brought by the pandemic resulted in a mandate for our league, players and partners to collaborate on creating a controlled environment protecting the health of everyone involved. At a time of hyper-growth for girls' and women's hockey, we see this season as a celebration of the sport. This will be a historic moment as the hallowed arena that was the site of the "Miracle on Ice" in 1980 hosts its first women's professional championship. It is a proud moment for the NWHL, the players, and all hockey fans."
The plan is pending approval by the Olympic Regional Development Authority of New York and New York State. A complete schedule with broadcast information will be released closer to the season's start date.
The NWHL initially planned for each team to play a full 20-game schedule beginning in February with the playoffs completed in March. Optional practices began in September and official training sessions launched in October.
The Beauts had an 8-15-1 record last season, their first since Pegula Sports and Entertainment handed ownership of the team back to the NWHL. All Beauts home games were played at Amherst's Northtown Center in 2019-20. 
The league announced a new structure in October with league forming an incorporated association managed by a board of governors. At the time, Dani Rylan Kearney stepped down as commissioner with the goal of overseeing the four league-owned teams with a goal of finding individual ownership groups to purchase the teams.