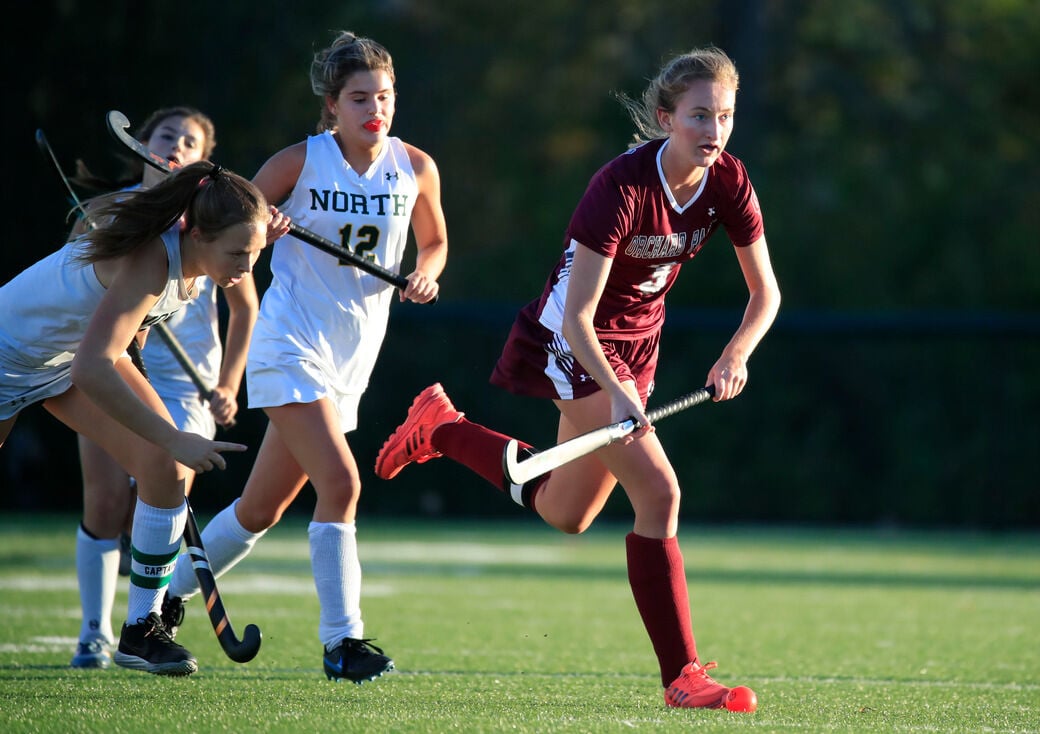 With the start of the signing period for high school athletes, here are some members of the Class of 2022 who are heading to college and playing sports. Athletic directors can send additions to sports@buffnews.com.
Akron: Travis Fry, Siena, lacrosse.
Amherst: Mallory Grubb, track/cross country, Northwestern.
Canisius: Will Dunn, John Carroll, lacrosse; Tommy Lynch, Cortland, baseball; Victor Mazzara, Albany, baseball; Billy Paladino, John Carroll, lacrosse; Drew Podlas, Canisius College, baseball; Walker Popko, Stony Brook, lacrosse; Ryan Spiesz, Mercyhurst, lacrosse; Matt Woyksnar, Iona, swimming.
Cardinal O'Hara: Jade Rutledge, Niagara, basketball.
Clarence: Payton Payne, Eastern Kentucky, soccer; Abby Bishara, Cornell, soccer.
Frontier: Gavin Borello, Albany, baseball; Haley Gerken, Le Moyne, volleyball; Hannah Wiess, John Carroll, lacrosse.
Hamburg: Evan Chaffee, University of Alabama, baseball; Devin Collins, Canisius College, lacrosse; Dylan Collins, Canisius College, lacrosse; Jessica Humby, Marshall, swimming; Carson Kummer, Roberts Wesleyan, lacrosse; Brady Kustra, Robert Morris, lacrosse; Allie Stoddard, Mansfield, field hockey.
Lancaster: Shea Vanderbosch, Syracuse, soccer; Corrie Bartos, New Haven, lacrosse; Emma Cimino, Mercyhurst, lacrosse; Ian Hewett, Towson, swimming; Kamryn Vanderbosch, Siena, soccer; Katie Napier, Mercyhurst, lacrosse; Madison Maciag, Youngstown State, lacrosse; Madison Cisco, Canisius, baseball; Blaise Kolbert, D'Youville, baseball; Billy Morris, D'Youville, baseball.
Lewiston-Porter: Sarah Woods, Buffalo, soccer.
Nardin: Lauren Bauer, Boston College, crew; Lara Beecher, Vermont, ice hockey; Maran Kingsley, Cornell, soccer; Haley McMullen, Tennessee, crew; Julianna Verni-- Purdue, softball; Natalie Weber, San Diego, crew.
Niagara Wheatfield: Michael Huff, Western Michigan, baseball.
Nichols: Mirann Gacioch, Ohio State, soccer.
Olean: Alexis Trietley, Colorado State, swimming.
Orchard Park: Madison Stevenson, Howard, basketball; Joshua Stegner, Loyola (Md.), swimming; Grace Schmelzinger, Colgate, field hockey; Sean Becker, Brockport, baseball; Patrick Evans, Niagara County Community College, baseball; Miles Haak, Canton, soccer; Olivia Lucidi, Gardner Webb, lacrosse; Brady McGowan, Alfred, lacrosse; Madalyn Covelli, Cornell, softball; Emily Brock, Medaille, bowling.
Roy-Hart: Reanna Perkins, St. Bonaventure, softball; Amanda Hill, Canisius, swimming; Kara Choate, Roberts Wesleyan, soccer; Gavyn Boyle, VCU, baseball.
St. Mary's: Shay Ciezki, Penn State, basketball; Isabella Farina, Houston, softball; Gabby Gambino, Clemson, soccer; Jordan Hummel, Davidson, volleyball; Lily Hauck, University at Buffalo, softball; Shae O'Rourke, South Carolina, soccer; Charlotte Pawli, Albany, soccer.
Sacred Heart: Isabella Allen, Babson College, volleyball; Camryn Brownschidle, RIT, hockey; Mary Czaja, Alabama, rowing.
Silver Creek: Abby Rice, Franklin Pierce, basketball.
St. Joe's: Joey Haynes, Canisius College, baseball; Thomas Zwirecki, Canisius College, baseball; Eric Swiencicki, Le Moyne, baseball; Alex Polisoto, St. Bonaventure, lacrosse; Kyan Chase, College of Holy Cross, rowing.
Starpoint: Marah Schotz, Goldey Beacom, softball.
Sweet Home: Sophia Vadnais, Mansfield, field Hockey; Megan Rude, Slippery Rock, field hockey; Maya Wodjeski, Penn State Behrend, soccer; Erika Edholm, St. John Fisher, volleyball; Julia Vicario, SUNY Poly Tech, basketball.
Williamsville East: Nate Milk, Niagara, baseball; Michael Stellrecht, Binghamton, baseball.