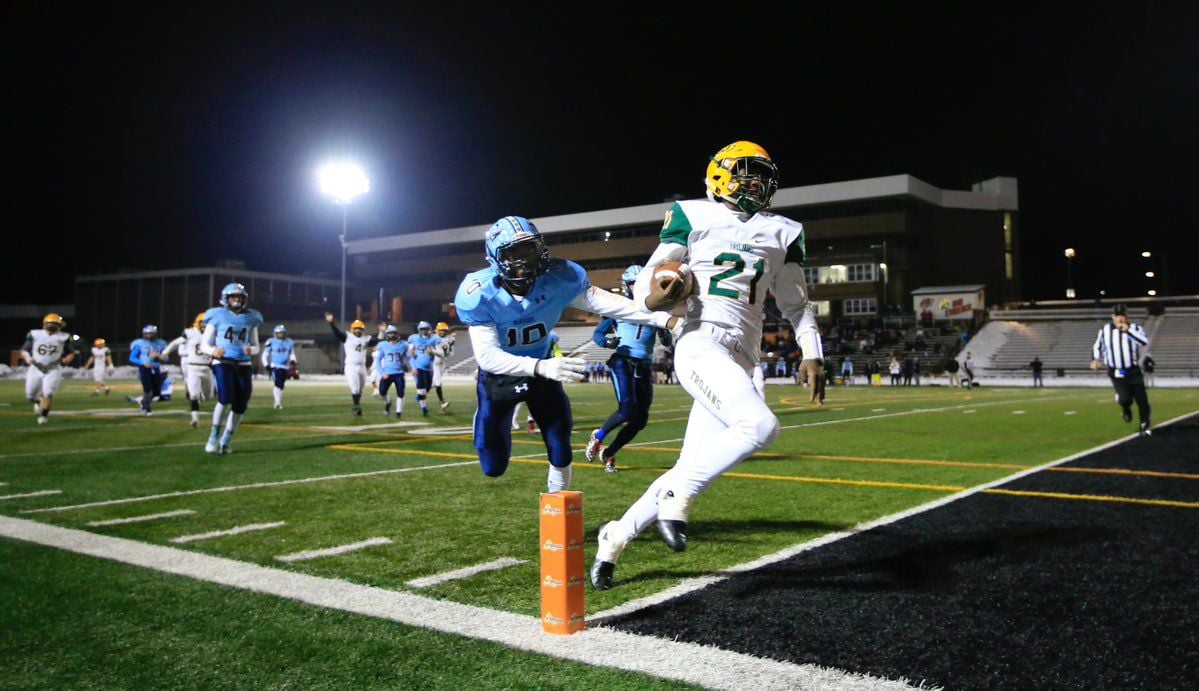 West Seneca East is heading to the New York State Public High School Athletic Association Class A title game after a thrilling 50-42 victory against Indian River on Friday night.
West Seneca East led 29-28 after the third quarter, but the teams combined for 35 points in a wild fourth quarter.
Here is how it happened and the key plays that sent West Seneca East to the Carrier Dome to face Cornwall for the state championship.
Section IX champion Cornwall played a thriller, too, beating Section I's Burnt Hills, 21-20.
(This will be updated with a full story and reaction.)