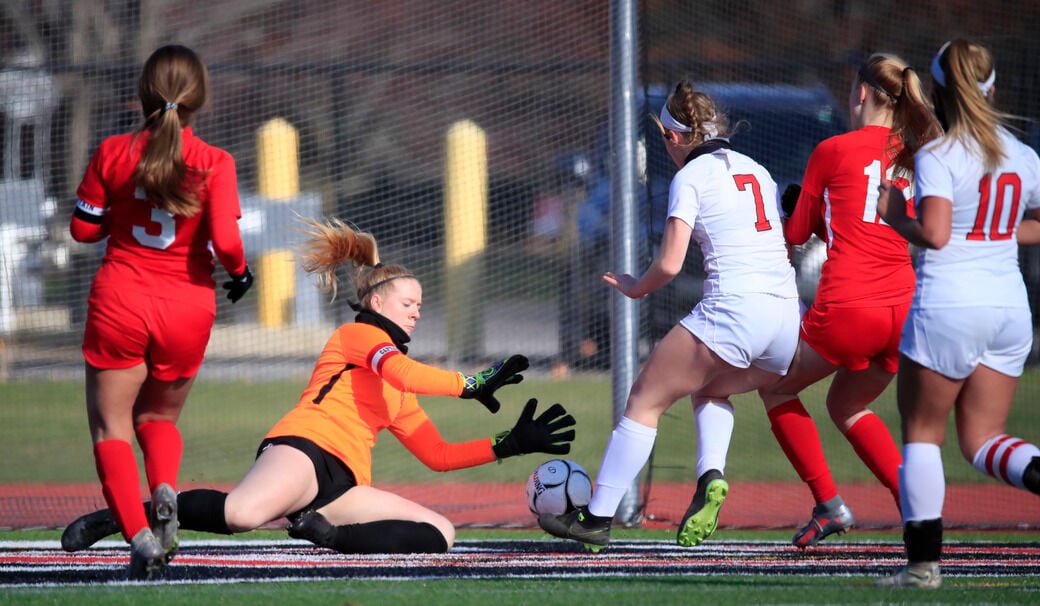 Lancaster goalie Shea Vanderbosch added one for the highlight reel in the Legends' 4-0 victory against Frontier last week.
The Syracuse University commit scored the final goal on a free kick from 50 yards out, as captured by the school's girls soccer booster club.
"It was about 10 mins left in the second half and it was just getting super scrappy and fouls left and right and starting to become a midfield game," she said. "We wanted to get a 'security goal' to seal the win. There was a pretty bad foul at midfield and I came up to take the kick debating if I either wanted to drop it in over the back line so we could run onto it or drive a shot on goal from the half.
"I just thought it wouldn't hurt to drive a shot on target, so I just put my leg through the ball 50 yards. Wasn't the best finish, but it did the job."
Lancaster is in second place in ECIC I at 9-2 in the division and finishes the regular season Wednesday against Hamburg. Clarence is 12-0 in the division and hosts Williamsville East on Wednesday.