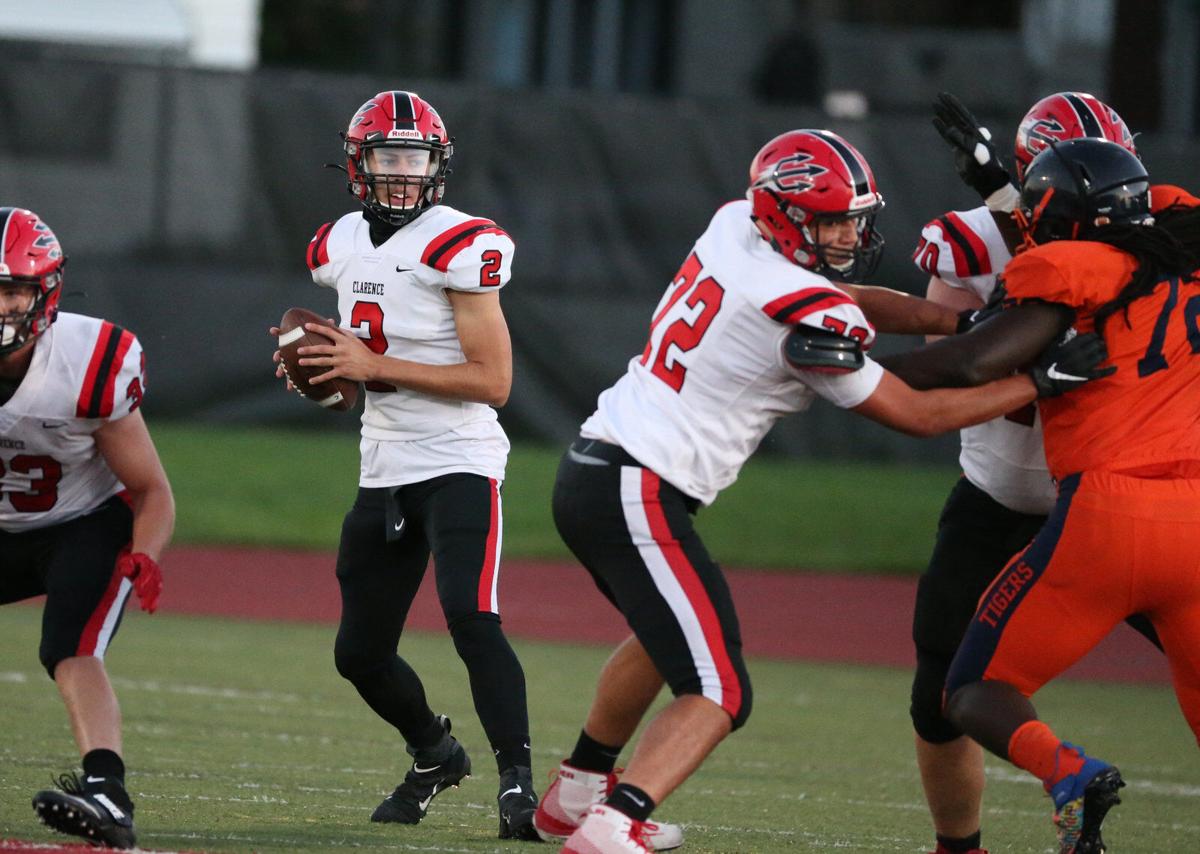 The Trench Trophy and Connolly Cup honorees for Week 4 of the high school football season.
The Trench Trophy Western New York Lineman of the Year award has announced seven nominees. The weekly nominees are eligible to be inducted into the Trench Trophy Hall of Fame at the end of the year.
They are: Malik Bryant (WNY Maritime/Health Sciences), Ethan Frank (Franklinville/Ellicottville), Colby Lawrence (Starpoint), Justin Massing (Clymer/Sherman/Panama), Jacob Metzger (Clarence), Mike Newcomb (West Seneca West)
The Connolly Cup/ADPRO Sports Week 4 top performers as chosen by the selection committee: Jermaine Atkins (Kenmore West), Brian Bielec (Grand Island), Jaheim Clayton (Lockport), Christian Dewer (Williamsville South), Kevin Jobity (Maryvale), Cameron Lemk (Southwestern), Matthew Lotter (Fredonia), Teddy McDuffie Jr. (Amherst), Vinnie Monaco (Frontier), Jayden Okhamvilaysack (Pioneer), Aiden Piccolo (Silver Creek/Forestville), Jason Richardson (Starpoint), P.J. Tasca (Williamsville South), Conner Walker (Kenmore West), Garrett White (Clarence).